Burridge Sets Pace After Opener at Toboggan
Burridge Sets Pace After Opener at Toboggan
United States Amateur Disc Golf Championship Day 1 Recap
Friday, June 11, 2021 - 22:09
It's not easy entering a tournament as the highest-rated player in the field and a target on your back.
Robert Burridge held up to the task.
Burridge went 6-down through 13 holes on the way to a 7-under 56 to build a three-stroke lead after the opening round of the 2021 United States Amateur Disc Golf Championships, a PDGA Amateur Major, on Friday at the famed Toboggan Course in Milford, Michigan.
Burridge, from Houston, Texas, is the highest-rated player in the 156-player Advanced field.
Michigan native Luke Taylor, ranked No. 3 entering the three-round tournament, is three strokes back with a 4-under 59 opening round. Sean Gilbert, of Des Moines, Iowa, and Braeden Sides, of North Augusta, South Carolina, are four strokes back to round out Saturday's lead card. Sides set the early pace in the clubhouse with his 1013-rated 60.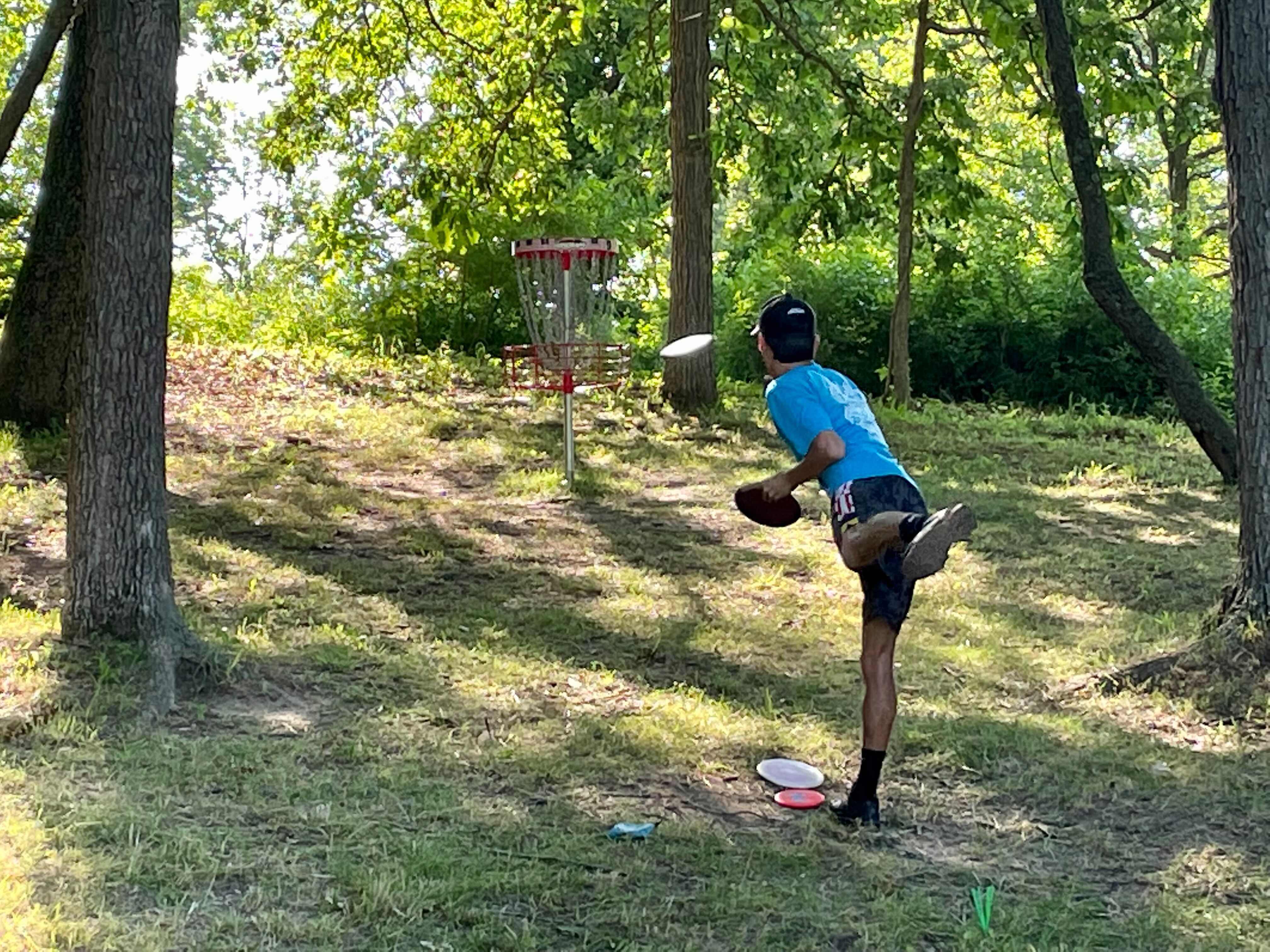 Burridge started slow on the Par 63 track, known for its big elevation changes and punishing rough, before grabbing birdies on Holes 6 through 8, all of which check in at over 500 feet. He added three more on 10, 12 and 14 before his lone blemish on 15, a 960-foot Par 4 that came in as the hardest on the hill. Rochester Hills' Eric Kent picked up the only birdie of the day on 15, which averaged nearly a stroke over par at 4.98.
Burridge bounced back and finished with a two on Hole 18, one of just six birdies on Friday.
Sheldon Shinn, Cody Parsons, Spencer Gee and Stevie Frisch are on the chase card at 2-under par, along with Harry Chase.