Off and Running in Oregon
Off and Running in Oregon
2023 Tim Selinske U.S. Masters Championships - Day 1 Recap
Friday, May 26, 2023 - 02:22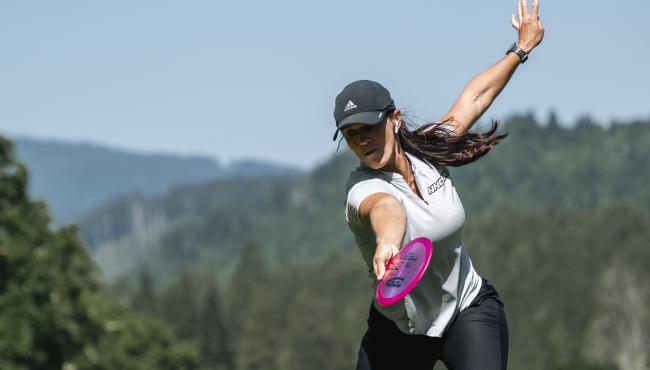 With a record field of 420 players across 21 divisions, the 2023 PDGA Tim Selinske U.S. Masters Championships presented by Innova got off to a blistering start in Eugene, Oregon.
The pace for the four-round PDGA Major was set early and, if the opening day on Thursday was any indication, the final three rounds will be action packed.
Eleven of the 21 division are separated by less than three strokes, including one-stroke leads for Allen Hermosillo (MP40), Jennifer Allen (FP40), JohnE McCray (MP50) and Jeffrey Wright (MA50).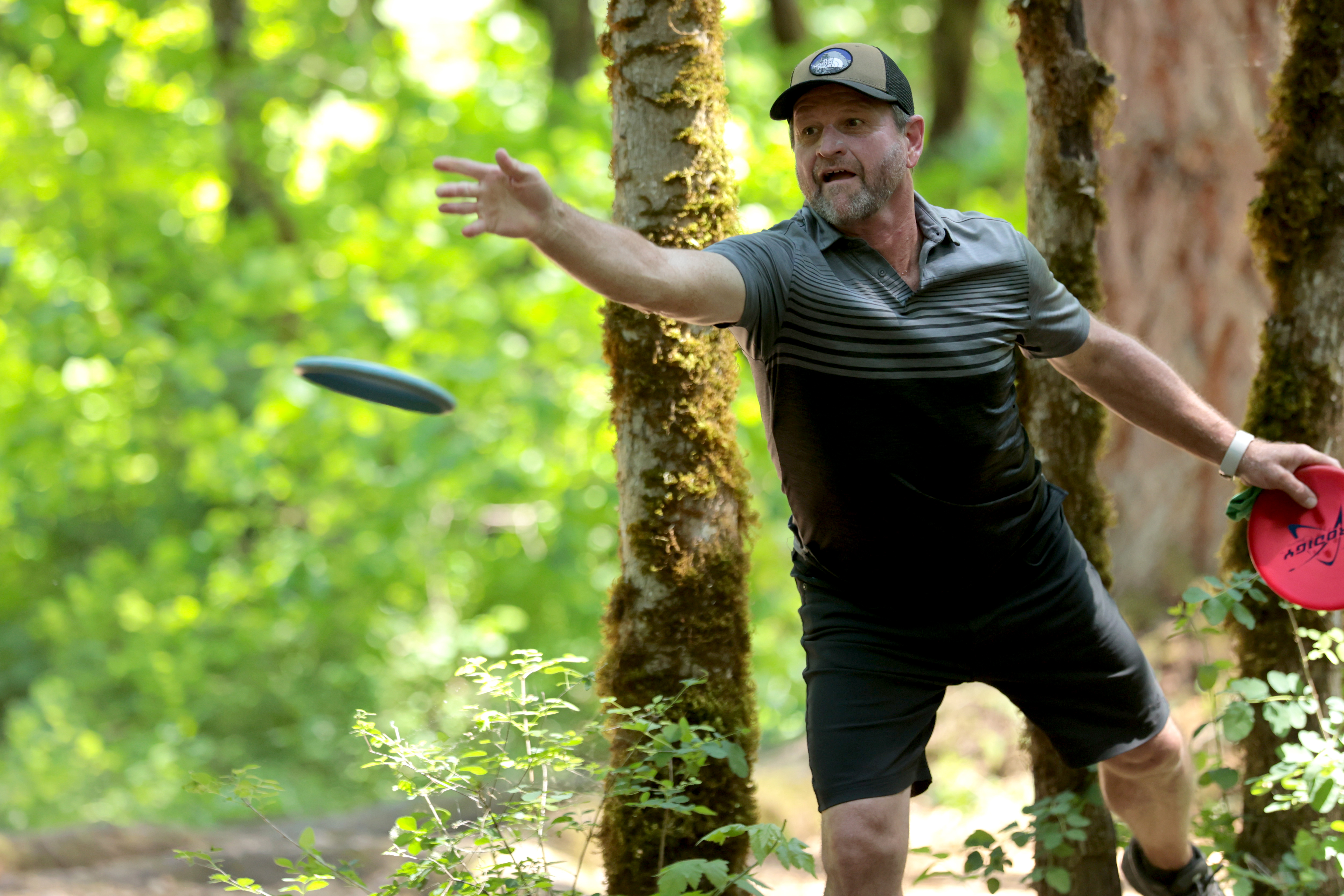 Two divisions have a three-way tie for first — Jim Oates, Kevin Couch and James Elkins in MP60 and Aaron Sturgeon, J.B. Bauersfield and Rick Bevel in MA40. In MA65, Don Altmyer and Ralph Huntoon are tied at the top.
In MP40 at the debut of Circle Bar Golf Club in Oakridge, Oregon, Illinois' Hermosillo set the early pace with a 1059-rated, 11-under, bogey-free round at the 8,503-foot track. Hermosillo, who has 78 career PDGA wins, was the only player to birdie the final four holes in Oakridge and added a birdie on the 11th, which checked in as the hardest hole on the day in the 102-player field.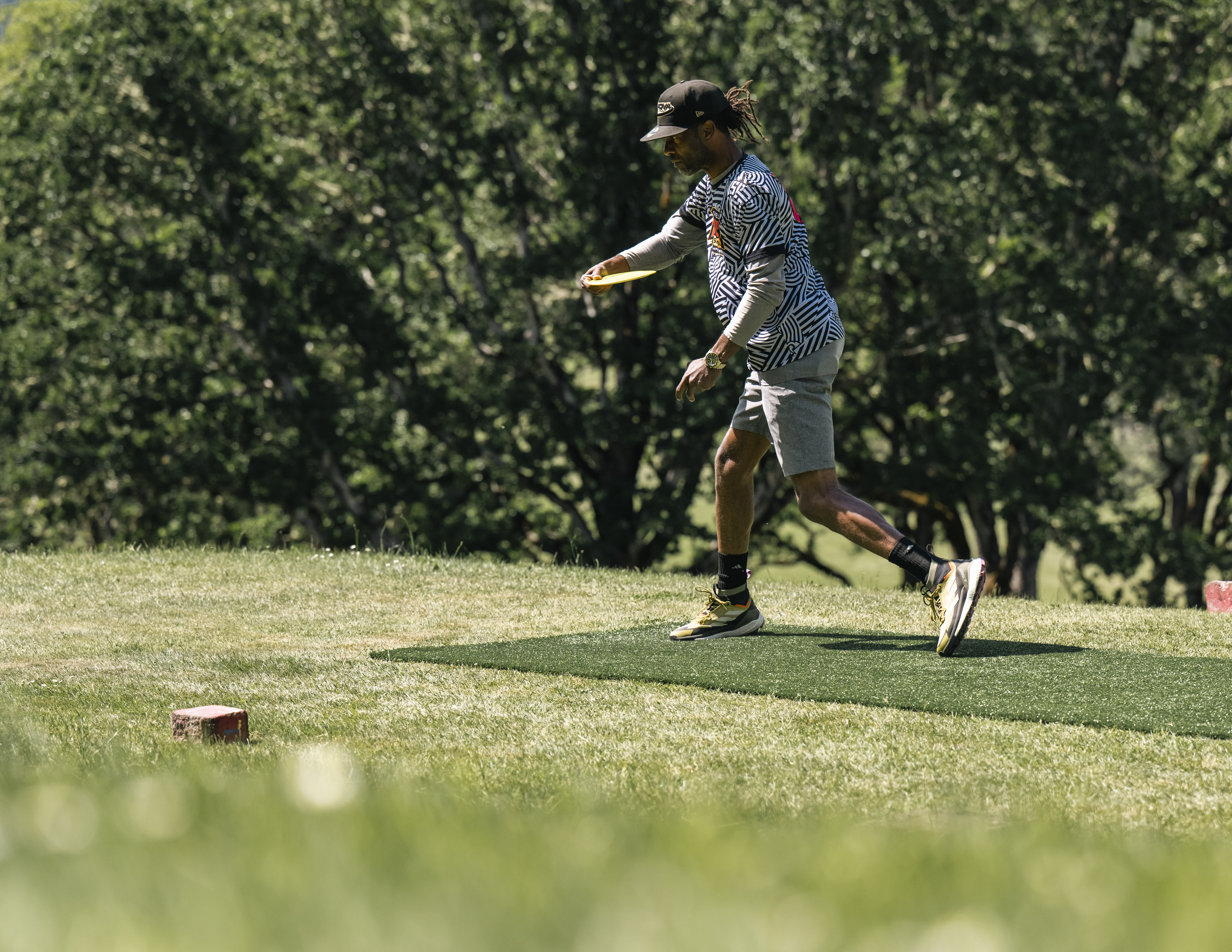 Chris Shotwell also jumped up the leaderboard with a 10-under round, which was matched later in the afternoon by Philo Brathwaite. Shasta Criss finished strong and will round out the lead card on Friday.
Fresh off her win at the Beaver State Fling, Jennifer Allen kept up the pace with a 6-under opening round in FP40. Right behind her at 5-under is the defending Selinske champion, Ohn Scoggins, and 2012 World Champion Sarah Hokom is 4-under. Kristy Lee, out of Victoria, British Columbia, rounds out the day-two lead card at even par, six strokes off the pace.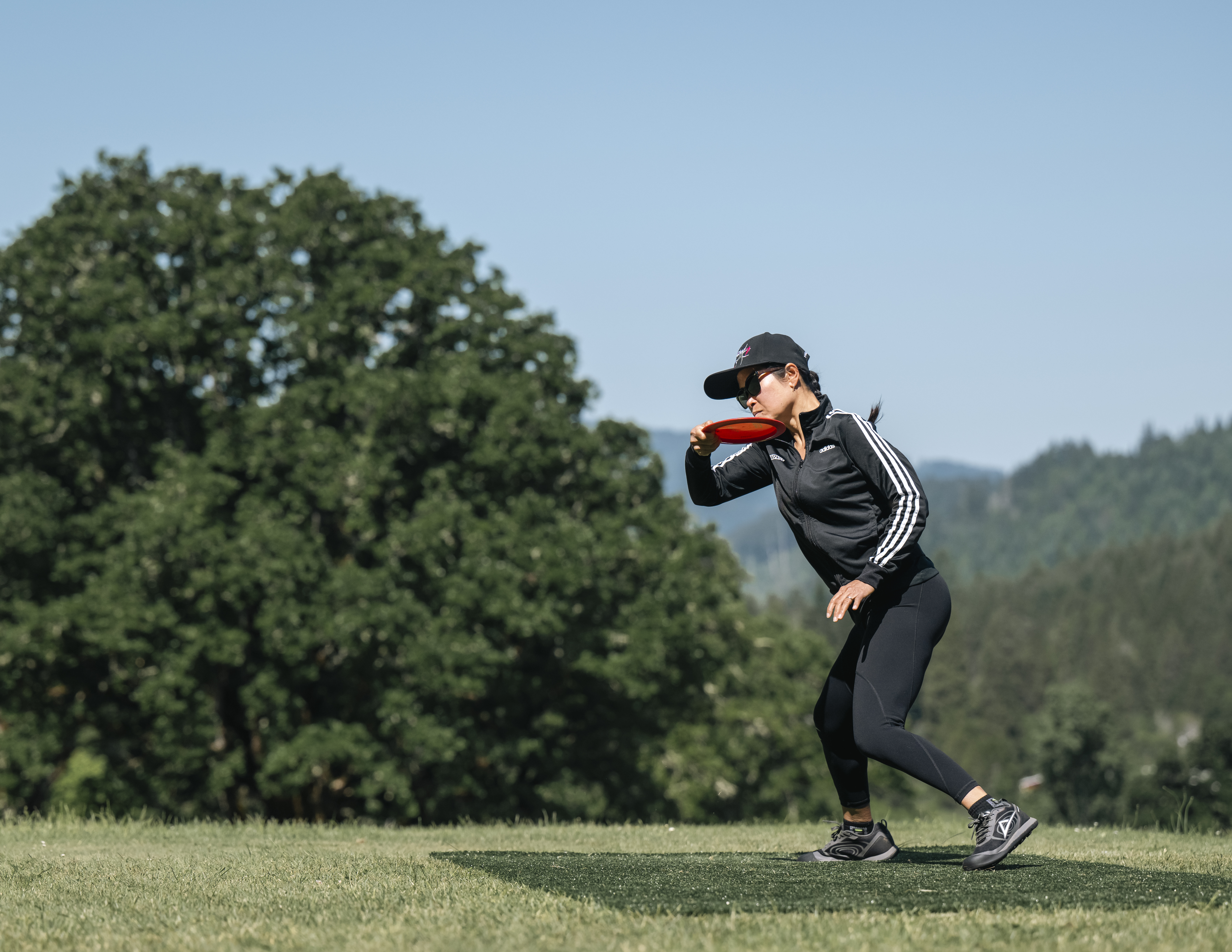 In MP50, the reigning MP50 World Champion, JohnE McCray, has a one-stroke lead over Bend, Oregon's Crist Garcia and a two-stroke lead over California's Robert Bainbridge.
The A Pool — MP40, FP40 and MP50 — shifts from the golf course at Circle Bar to the woods of Dexter State Park for Friday's round.
This year marks the first PDGA Major in Oregon since 2014 and the Pacific Northwest is showing out early. Thirty-one players from Oregon and Washington are in the top three of their divisions and nine have the solo lead or a share of the lead.
Things are just getting started in the PNW.