New Senior Committee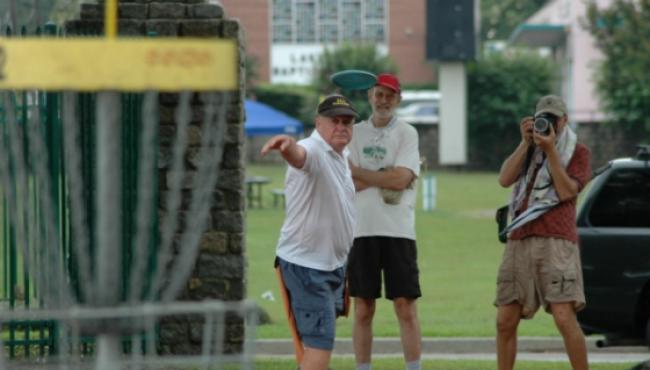 Article by: Don Dillon, PDGA Senior Committee Chairman 
This new interest in senior Disc Golf players has the potential of opening up a whole new arena of activity for the growing numbers of senior citizens from the baby boomer area. There has been a growing commercial and health interest in this aging group. In the past, the senior group has not offered much of an interest to sports groups or commercial manufactures. It was too small and not very active. After all, we are supposed to be sitting in front of our TVs and taking our pills. Well guess what, that young boomer group is becoming seniors and they don't want to be couch potatoes. Surprising enough, some of us original seniors didn't and don't want to do that either.
I commend the PDGA for recognizing this situation and establishing the Senior Committee to address this opportunity to enhance the Disc Golf Community. I am especially honored to have the opportunity to be the Chairman of the committee.
Some of you have met me and know that I am a relative newcomer to the sport. While I may not be the best skilled player, I do have a recognition of what the sport can do for seniors and I have worked at introducing the sport to retirement communities in my area and have written and publish an article for an international trade publication for institutions involved with caring for seniors as well as making, with Jack Roddick, a DVD that provides instruction for seniors interested in playing Disk Golf. Now, PDGA and you, have an opportunity to expand the sport to seniors on a national basis. I might add here, you will be surprised at the satisfaction that you will personally receive when you see some "old" senior hear the ching ching when they put that first disk in the basket after several intermediate throws!! Thi s will then be followed by the satisfaction that you and your club have given a new challenge to a group of male and female seniors to their weekly activities.
Personally, I discovered the sport accidentally. While vacationing, I saw four "grown" men playing this silly game of throwing Frisbees at these funny baskets. I asked them what they were doing and they told me about the game and PDGA. From the PDGA, I found a local player, Bill Geibel, and he gave me some basic instructions and sold me some used disks. Another local player, Ken Limkelde, gave me detailed instruction and I got HOOKED from that simple beginning. Later, I was fortunate to receive advice and assistance from a major manufacturer. I have lived an active life, retired from several endeavors and was looking for a new activity that satisfied what I was looking for at my age. As a result of this beginning, I realized the benefits to seniors and realized that other seniors in my area had no idea about the benefits of disc golf, so I set out to inform as many as realistic possible. The success has been rewarding to me and can also be rewarding to you and the PDGA if you get involved. So, how can we get more seniors hooked? What is a senior?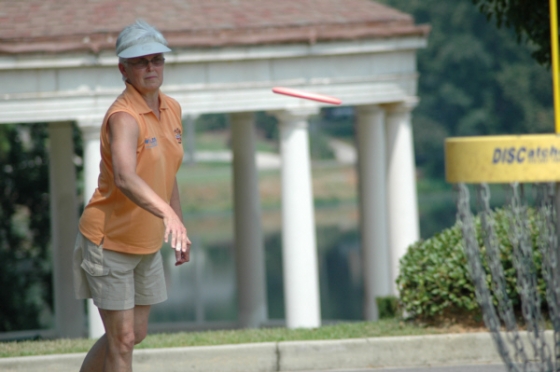 It seems that most organizations that direct their activities to seniors, define them to be 50 years and older and increments of 5 years each. Then, we must consider skills, gender, physical capabilities, competition interests, recreational interests, expense, etc. That will be the challenge of the new Senior Committee.
I see a major problem! That problem is encouraging the younger players and disc golf clubs to understand that someday, they will also be "seniors" and that currently their interests are not the same as the senior's interest. We all know that it is necessary to get new players (that means young) into the game to keep it growing. That's a given. But, the young and the elders have a problem of communicating with each other for a varity or reasons. Disc Golf is an opportunity for grandchildren and grandparents (and parents and children) to communicate through disc golf for friendly communications and friendship. If clubs and individuals understand that they can give something back to the sport other than just introducing new players and self competition and if national sport organizations like State Games , local and national retirement corporations, manufacturers, health/sport organizations, municipalities, state and local aging agencies, and the media are introduced to "Seniors for Disc Golf" by local players and clubs with the help of the PDGA, then we will jointly have done a good thing.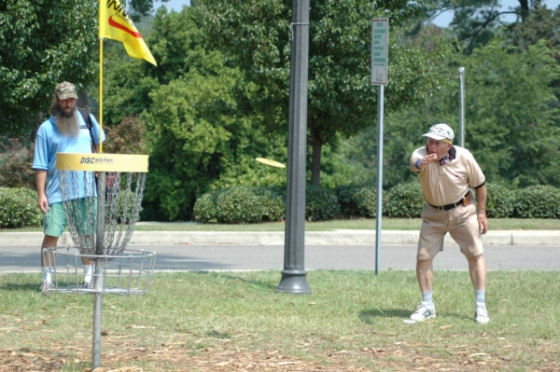 The PDGA Senior Committee will need members that are dedicated to introducing more seniors to the game from a recreational as well as competitive basis. How to energize the PDGA members to achieve this goal is one aspect. Another aspect is how to get national and local organizations and government agencies to introduce and sponsor the introduction of disc golf into their programs. Then there is the challenge of reaching out to private retirement companies and national journals to include disc golf into their publications, building and expansion plans for retirement communities to include skilled care facilities. Of course there are other ideas that include special senior packages and sponsorships from manufacturers and health advocates organizations, such as AARP.
The committee will need members and general membership input that understand the problems and interests of seniors, not just for competition and personal awards but for general health and recreational purposes. We will need ideas and hopefully experience of how to reach what ever goals we establish. Members that share this idea of including seniors into the game are welcomed to contact me and the committee with your thoughts at [email protected]. Let's think "out of the box", but be realistic and see how much can be accomplished. The smile and excitement of aged seniors after sinking that putt into the basket will be rewarding!!