March Madness: It's Not Just For Basketball
March Madness: It's Not Just For Basketball
A look at surprise storylines from the Waco Annual Charity Open
Monday, March 19, 2018 - 16:23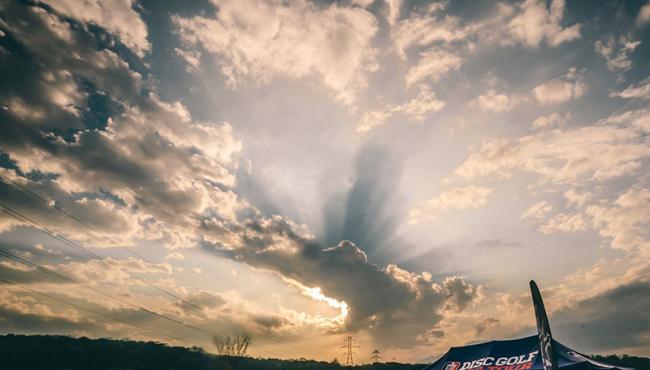 There weren't any buzzer beaters, though competitors did race Mother Nature's shot clock on Saturday. Nor were there any UMBC Retrievers to be found, but some did have to retrieve wayward discs from the waters of the Brazos River. Heck, there wasn't even an upset; even if there was, Nate Perkins over Jeremy Koling would have been more akin to No. 13 Marshall over No. 4 Wichita State than Friday night's No. 16 over No. 1 shocker.
Still, three days in Texas at the Waco Annual Charity Open provided plenty of surprise storylines and shining moments, proving that March Madness is for more than just basketball. With that in mind, here are a couple follow-up stories from the weekend that was.
An amazing run of dominance comes to an end
Neither Ricky Wysocki nor Paul McBeth have won the last three events they have played together. The last time that happened? You'll have to wind your clock back to the end of 2012, when the duo played the Vibram Open, the United States Disc Golf Championship, and the Mango Classic without either of them standing atop the podium.
The dynamic duo has played 86 events together since then, and over that period have rarely let anyone else win. A look at their dominance over that stretch:
| Winner | A-Tier & Lower (32) | NTs (35) | Majors (19) | Total Wins (86) | A-Tier & Lower Win % | NT Win % | Major Win % | Overall Win % |
| --- | --- | --- | --- | --- | --- | --- | --- | --- |
| Wysocki | 11 | 12 | 5 | 28 | 34.4 | 34.3 | 25 | 32.5 |
| McBeth | 8 | 15 | 11 | 34 | 25 | 42.9 | 55 | 38.3 |
| Wysocki or McBeth | 19 | 27 | 16 | 62 | 59.4 | 77.1 | 80 | 72.1 |
| Other Player | 13 | 8 | 4 | 24 | 40.6 | 22.9 | 20 | 29.2 |
| Total | 31 | 35 | 20 | 86 |   |   |   |   |
No, you don't need to rub your eyes: Wysocki and McBeth have won an astonishing 72 percent of the events they have played together since the end of 2012. Want to take a crack at them? Your best shot is in an A-Tier, where the field has won 40 percent of the time.
Some extra notes on their historic run: Only four players besides Wysocki and McBeth have won a Major during this period, and all of those players – Steve Brinster in 2013, Will Schusterick in 2014, Koling in 2016, and Nate Sexton in 2017 – did so by taking down the USDGC. Only eight other players have won a National Tour event over the same span.
There are two players to do both: Koling, who also won the 2014 Vibram Open and 2015 Memorial Championship, and Schusterick including his 2013 Memorial win.
A tip of the cap to Darren LeMay, who posted a trivia question on the Fantasy Disc Golf Facebook page that led to this deep dive into the record books, and to Alex Olguin for keeping me honest.
Simon Lizotte's week of woeful travel
Simon Lizotte's Waco journey ended abruptly when he got stuck behind a car accident on I-35 on the way to Brazos East Park for the second round. He was forced to withdraw from the tournament, and he is the first to admit how absurd that notion seems.
"It just sounds ridiculous: 'Lizotte misses tee time because of traffic jam,'" he said. "I would read something like that and think, 'Oh, it sounds really avoidable,' but it wasn't avoidable."
The mishap was the last in a series of travel woes Lizotte experienced throughout the week. His participation at Waco was in doubt after a Nor'easter shut down Boston Logan International Airport – he's staying with his girlfriend in Massachusetts between events this season – and canceled his initial flight. He was able to hop on a plane Wednesday and get to Dallas around midnight, then practiced at a course there before heading to Waco for round one.
He got off to a slow start but battled back to a 6-under par opening round and was looking forward to gaining ground on moving day. "I didn't feel like I was making mistakes or playing poorly, I was just getting unlucky and it didn't seem like my day," Lizotte said. "…I was really looking forward to catching up to the others. I was four strokes back, and everything was possible."
Since he had canceled his trip and re-booked it, though, he was unable to find a hotel in Waco. So he stayed in Temple, about a half hour south of Brazos East Park, and thought he left himself with plenty of time to get to the course for his 2:30 p.m. tee time on Friday.
Then, he got an ominous sign from his phone's map app.
"We left our breakfast place at 12, which leaves me two and a half hours with a 30-minute drive," Lizotte said. "And navigation told me the drive's gonna be 50 minutes when we left the breakfast place, and I was like, 'Oh s---, what happened? This doesn't look good.'"
That 50 minutes turned into an hour, then longer, before Lizotte found himself with nowhere to go. Traffic was at a standstill and he was stuck in a construction zone, which left no extra lanes to maneuver around the jam. "Literally walking would have been faster at that point," he said.
Lizotte said he grew plenty frustrated at the situation, punching at the windows in anger. Once he finally made the decision to withdraw, though, he was able to find peace with the situation. When traffic got moving, he and his girlfriend headed back to their hotel, then decompressed at a nearby bar.
"Navigation back to the hotel was 10 minutes," Lizotte said. "We were in the car two hours and made it 10 minutes. It was unbelievable."
And while he said his girlfriend likely won't be traveling with him too often anymore after the ordeal – this was her first trip for a disc golf tournament and now "she is done," he said with a laugh – Lizotte was also able to shrug off the affair as a fluke and find the bright side.
"It could have been a lot worse," he said. "We were literally stuck in a traffic jam and missed my tee time. It's really not that bad, when you think about it."
Paige Pierce almost lost twice on Saturday
After turning a six-shot deficit into a two-stroke lead, Paige Pierce nearly lost the Waco Annual Charity Open after taking a quadruple-bogey 8 on the second to last hole. And even after she stamped her authority on the event with a massive drive over the Brazos River that put her in line for the winning birdie, she almost lost the tournament again after the round was over.
Pierce, you see, almost suffered a scoring error that would have cost her two strokes.
"It seemed unbelievable, really, after the debacle on hole 17," Pierce said. "They announced me as the winner and everybody's cheering and whatnot, then I get handed the scorecard and my score was wrong. And then so I thought – it was just hard to keep thoughts straight, you know?"
Pierce said her card was totaled at a 60, but she knew 61 was her correct score. She counted and recounted it numerous times before figuring out where to fix the error and turned it in with the correct score. The back-to-back Waco champion said the attention to detail was something she learned from being alongside Schusterick at the 2013 Memorial, when he was forced into a playoff after not entering a total score on his card.
"It was a roller coaster, absolutely a roller coaster," Pierce said. "…I don't think there was ever a moment to breathe during that entire round. It would be so, so, so silly and just, like, a rookie move if that's how I lost, [if] after all of that my score was wrong. I couldn't make that mistake after I already made a very, very, very costly mistake on 17."
Waco TD already planning added crowd control measures
As disc golf grows and more people come out to events, the safety of spectators, staff, and players is always of the utmost importance. So it was a scary moment, then, when Nate Perkins' drive on the first hole of the playoff on Saturday slipped left and into the gallery before hitting a woman in the back. By all accounts she was OK – Waco Tournament Director Ryan Draper said staff offered her first aid, but that she declined and felt more bad about the situation than physically hurt – but this marked the second premier event in a row where the crowd came into play on an errant throw. There's no way of telling if Perkins' shot would have made it back in bounds, or if James Conrad's drive at the Memorial Championship would have found safety had it not hit someone's water bottle, but the two incidents have put spectators on center stage in crucial moments.
Draper said that, when he saw the shot veering toward the crowd, everything happened "in slow motion." Staff had already moved the gallery further left than they had been all weekend, he said, in preparation for the excitement of the playoff.
"Obviously I didn't want it happen – obviously no one wanted it to happen – and when it did my heart sank," Draper said. "I felt super responsible for it."
Draper said that staff already has plans to move spectators even more next year, onto a sidewalk where they will be behind a small retaining wall. That way, if an errant shot heads that way, they can simply duck to take shelter.
PDGA Director of Operations Mike Downes, meanwhile, said that, despite the misfortune of someone being hit, he was pleased with how event staff handled the situation.
"It is always an unfortunate circumstance, and one that the tournament organizers make every effort to avoid," Downes said. "Happy to see the crowd control crew had pushed the gallery back to the other side of the street to mitigate the risk, but you can't predict every slip or errant shot. As was the case with the players involved in this instance, the safety of the players, and also the spectators and media, should always be paramount when considering course design and event procedures."