Last Week for Majors Bids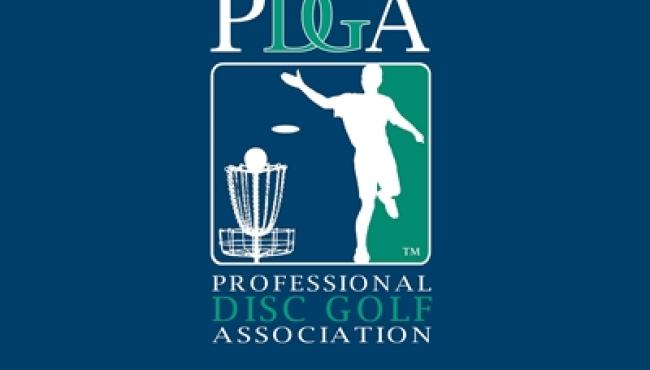 The deadline for the submission of bids for 2014 & 2015 Major events is this Friday August 31, 2012.
The Professional Disc Golf Association released the Bid Guidelines for PDGA Major Events for events in the years 2014, and 2015 in April and has been receiving bids over the last few months. The PDGA has created these bid guideline packages to assist prospective communities in presenting their case for hosting one of disc golf's showcase events and lays out the guidelines on how to prepare a bid to host a PDGA Major.
PDGA Major Events are the premier national and international competitions for the sport of disc golf each year, featuring the world's best men and women disc golfers competing for world and national championship titles in multiple age and gender based divisions. These marquee tournaments offer any city or town the chance to host an international sporting event in their community, drawing interest and attention to the location, and generating economic impact for local businesses.
These bids will be reviewed and awarded by the PDGA Board of Directors at the Fall Summit in September 2012.
We look forward to receiving bids from many great communities and can't wait to see where the sport's biggest events will end up next.
The PDGA has conducted its Major Championship Events in nearly every region of the United States including most recently:
United States Women's Championships
| Year | City | State | Players |
| --- | --- | --- | --- |
| 2003 |  Peoria |  IL |  45 |
| 2004 |  Peoria |  IL |  51 |
| 2005 |  Peoria |  IL |  76 |
| 2006 |  Peoria |  IL |  78 |
| 2007 |  Peoria |  IL |  61 |
| 2008 |  Huntsville  |  AL |  68 |
| 2009 |  Quad Cities |  IA |  48 |
| 2010 |  Jacksonville |  NC |  61 |
| 2011 |  Round Rock |  TX |  86 |
| 2012 |  Huntsville |  AL |  -- |
United States Masters Championships
| Year | City | State | Players |
| --- | --- | --- | --- |
| 2003 |  La Mirada |  CA |  67 |
| 2004 |  La Mirada |  CA |  66 |
| 2005 |  La Mirada |  CA |  73 |
| 2006 |  La Mirada |  CA |  76 |
| 2007 |  La Mirada |  CA |  85 |
| 2008 |  La Mirada |  CA |  89 |
| 2009 |  La Mirada |  CA |  98 |
| 2010 |  Appling |  GA |  163 |
| 2011 |  Huntsville |  TX |  186 |
| 2012 |  Louisville |  KY |  -- |
PDGA Amateur and Junior World Championships
| Year | City | State | Players |
| --- | --- | --- | --- |
| 2003 |  Kansas City |  MO |  406 |
| 2004 |  Des Moines |  IA |  579 |
| 2005 |  Flagstaff |  AZ |  379 |
| 2006 |  Tulsa |  OK |  545 |
| 2007 |  Milwaukee |  WI |  530 |
| 2008 |  Kalamazoo |  MI |  482 |
| 2009 |  Kansas City |  MO |  595 |
| 2010 |  Marion |  OH |  504 |
| 2011 |  Rochester |  NY |  444 |
| 2012 |  Charlotte |  NC |  705 |
PDGA Professional World Championships
| Year | City | State | Players |
| --- | --- | --- | --- |
| 2003 |  Flagstaff |  AZ |  336 |
| 2004 |  Des Moines |  IA |  332 |
| 2005 |  Lehigh Valley |  PA |  301 |
| 2006 |  Augusta |  GA |  300 |
| 2007 |  Highbridge |  WI |  312 |
| 2008 |  Kalamazoo |  MI |  311 |
| 2009 |  Kansas City |  MO |  327 |
| 2010 |  Cedar Lake |  IN |  307 |
| 2011 |  Santa Cruz |  CA |  432 |
| 2012 |  Charlotte |  NC |  390 |