AW2010: Monday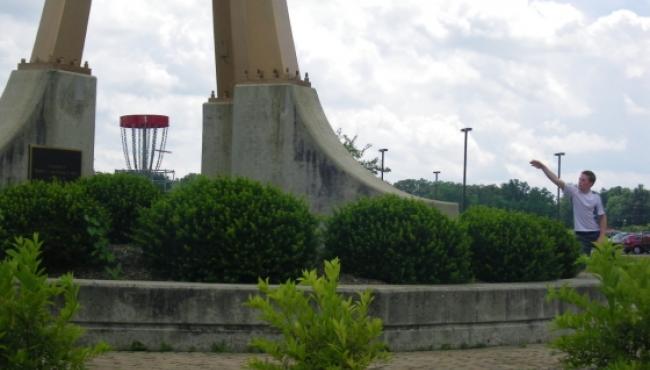 513 competitors have officially checked in after arriving in Marion, Ohio to compete in the 2010 PDGA Amateur and Junior World Championships.
Tournament director Ken Rollins along with Rob Ledwedge, Ian McNamara, Clare Wertz and crew (MOODGolf – Mid Ohio Organized Disc Golf) have been working diligently since winning the bid for Worlds; and it shows! From souvenir full-color aluminum tee signs given to all hole sponsors, full-color personalized bag tags for each competitor, medals given to all Junior competitors, to bright yellow signs lining the roads of Mid Ohio directing competitors/spectators to the courses. These extra touches show the teamwork behind this event is focused on one thing: making everyone feel at home, which just so happens to be the motto for Marion, OH.
Field events got off to a soggy start Monday morning due to a lingering rain shower passing through the area. But once the sun decided to poke out, it was an electric, festival-type atmosphere! Distance, putting, mini-golf and EDGE were the four events showcased just outside the walls of the George Alber Student Center on campus, where check-in and the evening's player meeting took place. Competitors loved the convenience of the "one stop shop". They could arrive at 9:00AM and not leave until they got their hole assignments later that night. Food stands, vendor tents, and the indoor lounge area overlooking the action made for a perfect start to a much anticipated week.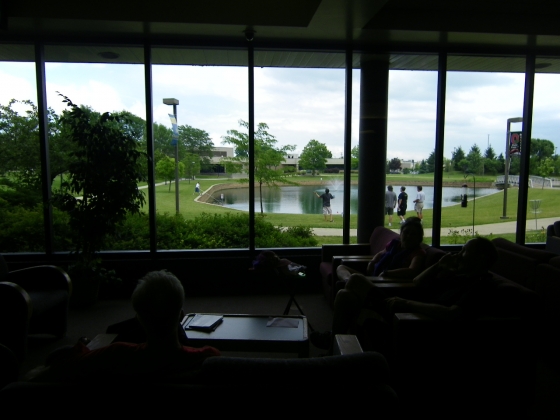 (Above) - Indoor lounge overlooking mini golf and putting. This location will also be the home to Saturday's Final 9.
(Below) - Two of the putting position locations.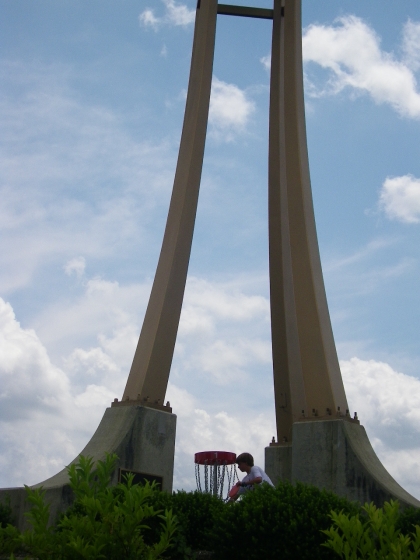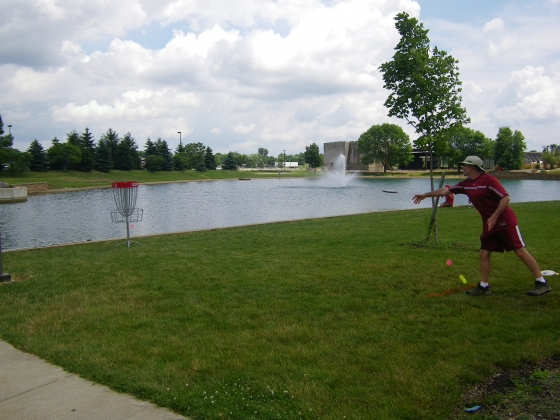 (Below) - Player's meeting Monday evening.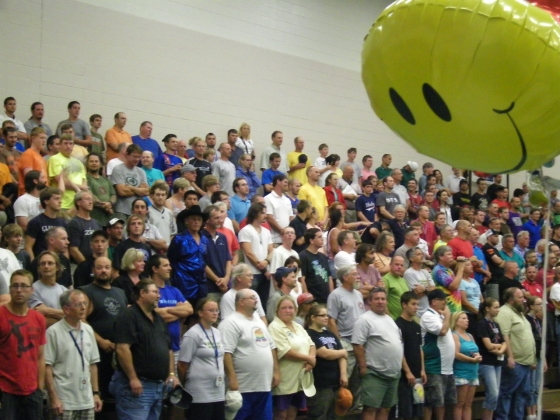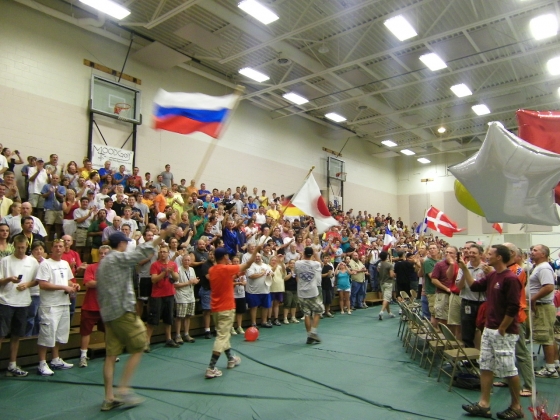 (Below) - Ken Rollins, tournament director.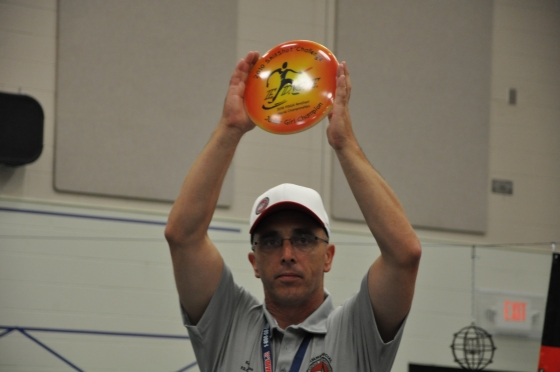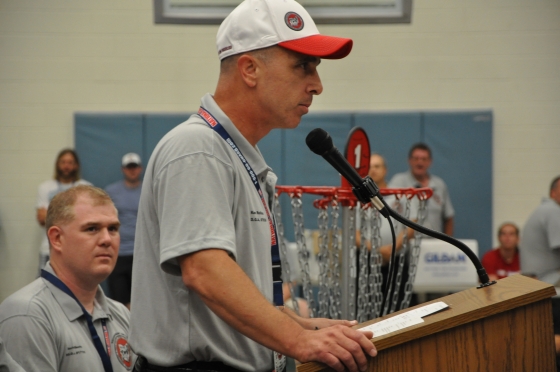 The weather for the week looks promising after competitors, staff and courses dodged several severe weather warnings over the past few days. Sunny skies are expected with temperatures in the mid/upper 70s for our first day of the singles competition.
Follow our coverage all week. We will provide you with the latest news through articles, photos and videos. Stay tuned as we find out together who the next World Champions will be!
---
Did you know?
2010 Am Worlds (Marion, OH) is ranked 9th for the largest field of Amateur competitors - (513)
Record number of Advanced Senior Grandmasters - (28). Old record? - (19)
79 Juniors competing in Marion this week. That's just two shy of taking the record away from Des Moines Am Worlds in 2004
Largest Advanced Grandmasters field in history (80 competitors)
First time in history we will be naming an Amateur Legend Champion