Ferris State Edges Out Indian Hills, NC State During NCDGC Opening Day
Ferris State Edges Out Indian Hills, NC State During NCDGC Opening Day
Thursday, April 13, 2017 - 12:46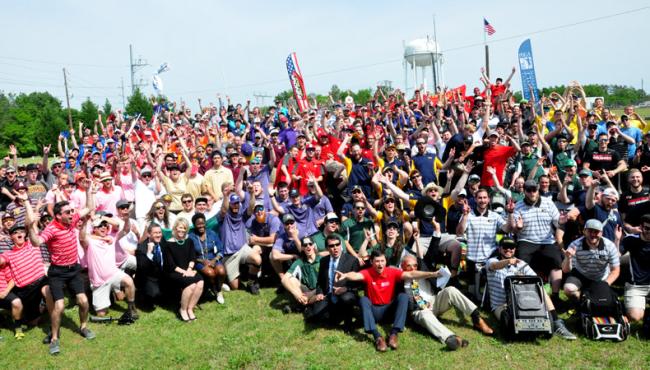 Two rounds down, and a lot more to go here at the 2017 National Collegiate Disc Golf Championships (NCDGC) here at the Hippodrome Disc Golf Complex in North Augusta, South Carolina. 43 schools from around the country teed off in unison on Wednesday morning playing two full rounds of a highly unique version of team doubles; a format that has become an NCDGC staple.
Coming off a 5th place finish in the Championship Flight at this event in 2016, Michigan's Ferris State University has stepped up their game, in a big way. Heading into the singles rounds this morning, they are leading in the Second Flight (Team) with their First Flight (Team) just two strokes off the leading team, Iowa State. More importantly, after their morning round on Old Glory followed by an afternoon round on Hogback yesterday, the Ferris State Championship Flight team managed to position themselves at the top of the leaderboard, led by Team Captain Sam Mrdeza #60536 of Grand Rapids, Michigan.
Right behind them, gridlocked in 2nd place just one stroke shy are Iowa's Indian Hills Community College and North Carolina State. Making it even more interesting, Wisconsin-Stout and Mississippi State are one additional stroke off the lead, tied in 4th place.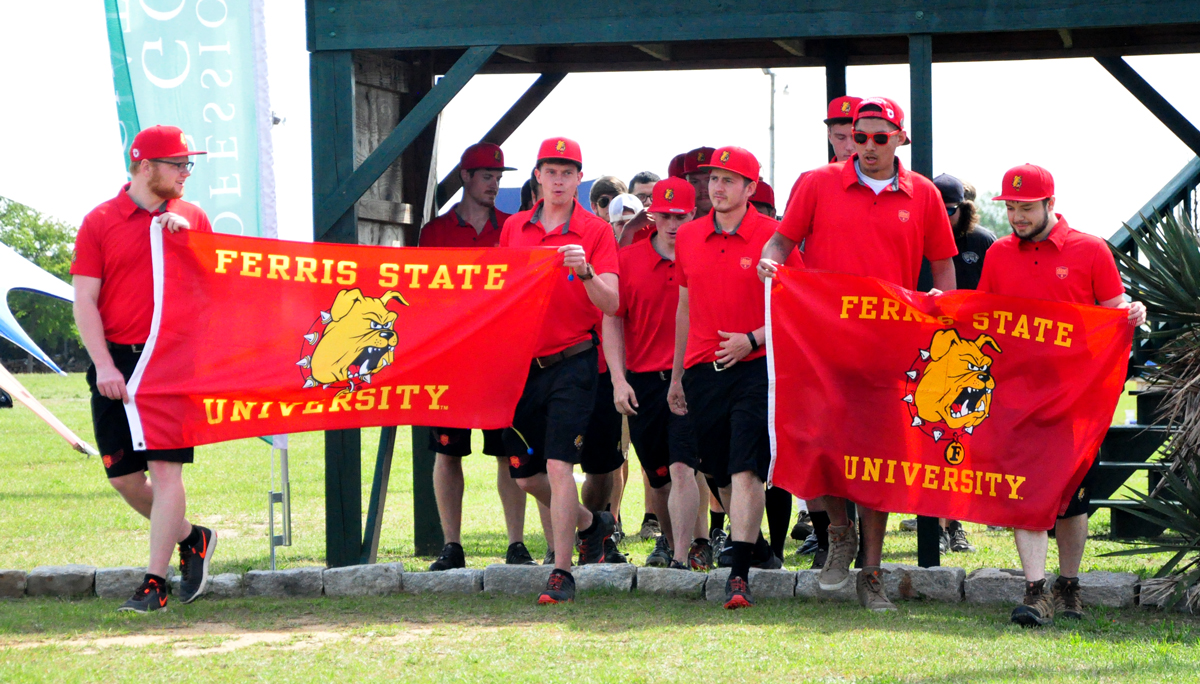 The back-to-back 2X defending NCDGC Women's Team Champions of California State University-Monterey Bay (CSUMB) made the 2500-mile trek across the country to compete once again this year, led by Team Captain Jenn Schopfer #59767. With just a few days remaining before the opening round, it appeared that CSUMB were going to be the only women's team registered for the competition. To their delight, three women from the University of Oregon, two from Portland State, and one from East Tennessee State registered at the last minute, providing CSUMB with other women to compete against throughout the week.
However, because at least three players are required to make a complete team, Portland State and East Tennessee, by default, will not be eligible for the title of team champions.  For CSUMB, if they do pull off the win, they will be the first team ever for any division to win three NCDGC team titles, and they will have done it consecutively – a feat that will be difficult for any school to best or even match in the years to come.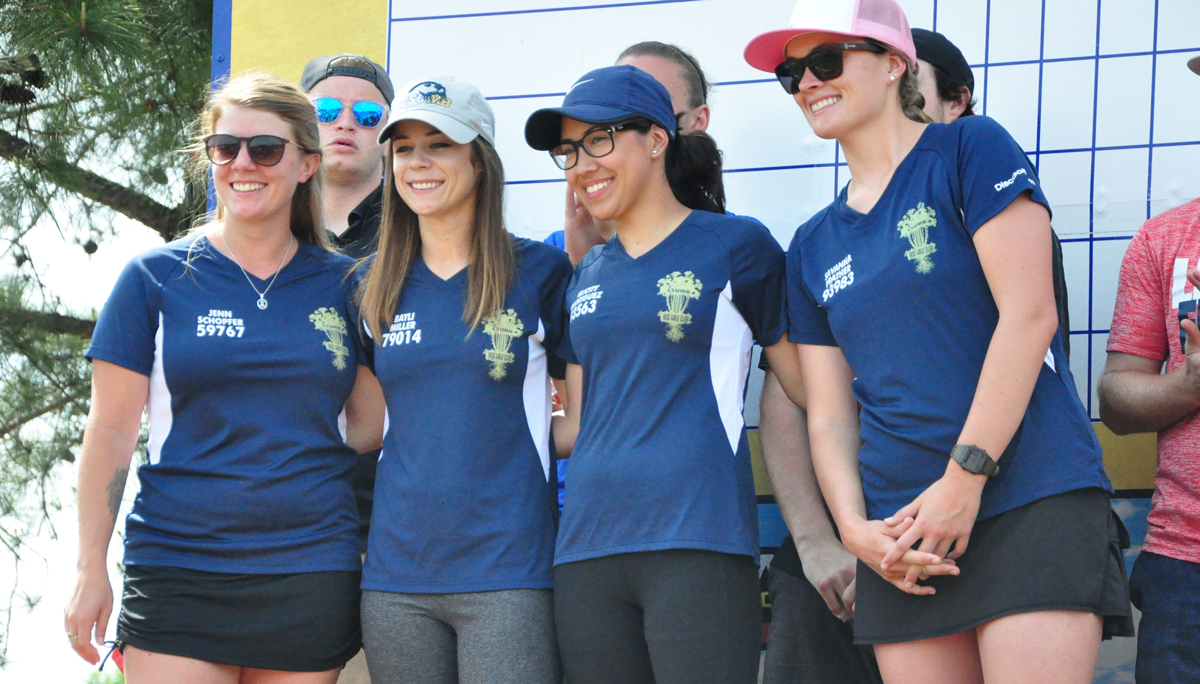 Who's Winning? No One, Yet.
Keeping in mind everything that was stated above, it is important to understand that taking home the title of Team Champions takes much more than simply finishing the week with the best score in team doubles. No, no, no. That'd be way too easy. Instead, the scores from the singles rounds for each of the four players that make up the team are factored into the team's overall score. Consequently, a great doubles score means nothing if the players can't hold their own during singles. *Note: The Second Flight and the Women will only use the best three of their four individual scores, instead of all four.
With that key piece of information in your mind, you might be wondering, "Well then, who's winning?". That question is all part of what makes the first few days of this event so compelling. We are now three rounds and a day and a half in, and we still don't know. And we still won't know until the end of the day on Friday!
The first singles round is already complete and the staff here is working diligently to get the scores posted as soon as possible. In fact, by the time you read this, there's a good chance they are already up! The second singles round of the day is set to begin here shortly, scheduled for 1:00pm EDT. Keep up with the latest scores for all divisions by bookmarking pdga.com/ncdgc. And make sure to follow @PDGA & @PDGAlive on Twitter as well as the PDGA & the NCDGC on Facebook for updates, pictures, and videos. 
The 2017 NCDGC schedule, course info, scoring system, and more can be found on the official NCDGC website.