Bubba Wins Masters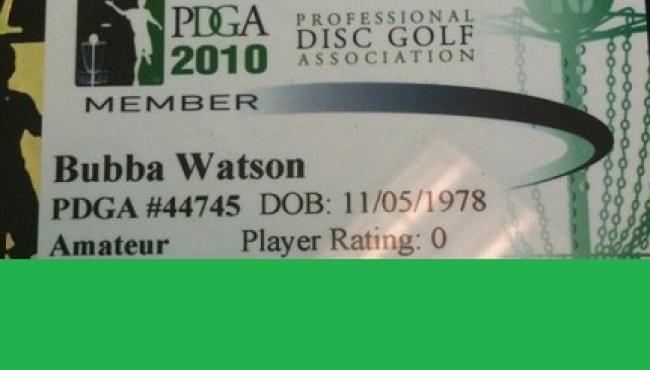 Congratulations to Bubba Watson, PDGA # 44745, on winning his first major championship. It's fitting that he won here in Augusta, the mecca of ball golf and disc golf, since he enjoys both hitting the links and hitting the chains.
 
He didn't have an easy time of it, though. It took a two-hole sudden death playoff with Louis Oosthuizen, 2010 British Open Champion, to decide who would take home the green jacket. Both Watson and Oosthuizen took par on the first playoff hole and after they both faulted on their next drive, it came down to the short game.
Oosthuizen caught a bit of luck off the tee and his errant shot caught some limbs and ended up just off the fairway. Bubba wasn't as lucky and his ball rolled deep into the pinestraw. Louis had a chance to capitalize, but shorted his stroke and sat five or six feet off the front of the green. Now it seemed like Bubba had a chance to be able to get out of trouble, then get up and down and continue the playoff. Watson had other intentions. In sure Bubba style, he was going after the pin. He played a huge hook just underneath a magnolia tree, hit the front left of the green and spun right to within ten feet of the cup. After Oosthuizen's chip and two-putt, Watson was left with only a two-putt of his own separating him from the prestigious green jacket. He nearly hit the long putt and then hit the short come backer to seal the deal.

What an amazing feat and jaw dropping drama. We can only hope for a similar showdown in disc golf's two big tournaments next weekend. Disc Golf Planet will be broadcasting live from both the Glass Blown Open in Emporia, Kansas and the National Collegiate Disc Golf Championships back here in Augusta, Georgia.
 
Congratulations again to Bubba! See you all out on the course, soon.