Bids Sought for New Team World Championship
Bids Sought for New Team World Championship
PDGA and WFDF to Co-Sanction Inaugural Team World Championship
Tuesday, June 9, 2015 - 16:36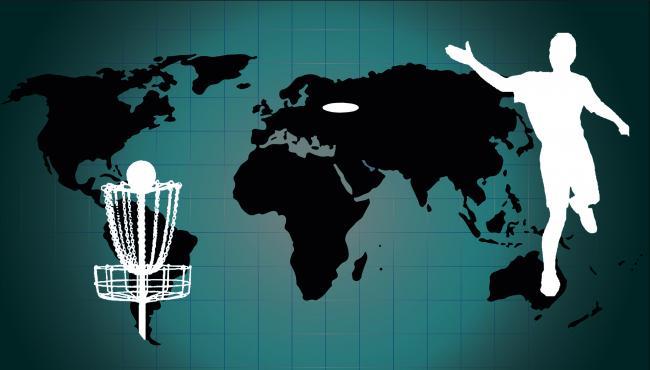 In early 2014, the PDGA and the World Flying Disc Federation signed a memorandum of understanding to renew cooperation between the organizations in managing and promoting the development of disc golf activities internationally. As a part of the arrangement, both parties agreed to the development of an International Disc Golf Committee. One of the tasks of this committee was to develop a new jointly-sanctioned World Championship Disc Golf event, the format of which will be a national team competition. A "World Cup" for disc golf, so to speak.
Robert "Nob" Rauch, WFDF President, commented that "WFDF is really happy to be working with the PDGA to showcase a truly international disc golf event in this unique format for the sport.  As the second largest disc sport discipline, disc golf is growing rapidly beyond its North American base and we expect that featuring national teams in competition will catalyze even further growth in current countries that have an active community as well as in new countries around the globe.  This Team Disc Golf World Championship event cements the renewal of the partnership between PDGA and WFDF and we believe that this can only be of benefit to everyone involved in the sport of disc golf."
This new competition brings forth one of the most competitive, unique and under-utilized formats in disc golf; team play. As we have witnessed with the National Collegiate Disc Golf Championship in the United States, team disc golf allows the spectator to build an association with a team instead of just one player, creating almost instant fandom. Think about it; if Team Finland is playing against Team Russia in the Finals, and you are Finnish, who are you going to root for? You don't even have to understand disc golf to get excited about a World Championship for your country! Team play allows for different styles of play throughout the competition, such as match play and doubles, to name a few. It also emphasizes the important attributes of cooperation, teamwork, trust and friendship.
"The PDGA couldn't be more excited about this new competition and the opportunity for disc golf to grow on an international level, "stated Michael Downes, PDGA Events Manager and WFDF Disc Golf Committee Chair. "Through this event, we hope to capture the excitement of a disc golf World Championship and combine it with the important traits of being a team member, such as cooperation, trust and pride. These teams will represent their country, which is something that has never been done before. It will be the World Cup for disc golf!"
Today continues the bidding process to host this new event. The PDGA and WFDF are looking for experienced International tournament directors who are familiar with the different formats of team competition. Bid guidelines have been released to expedite the bidding process. Final bid packages can be submitted to PDGA Events Manager Michael Downes and WFDF Event Manager Karina Woldt for review, no later than June 30th. With the help of the WFDF Disc Golf Committee, a Host will be selected by the end of July. For further information, see the Press Release on the WFDF website.
We hope that you can share in our excitement as we introduce this new event!
Comments
Team Costa Rica is gearing up for it!
Team California would kill it!
I am really proud to Founding and Promoting Disc Golf in Ethiopia. Disc Golf is taking afoot in Ethiopia! lets get our national team and compete for the medals!!!