BYOP - 2016 Amateur World Doubles Championships Filling Up Fast
BYOP - 2016 Amateur World Doubles Championships Filling Up Fast
Wednesday, April 6, 2016 - 13:13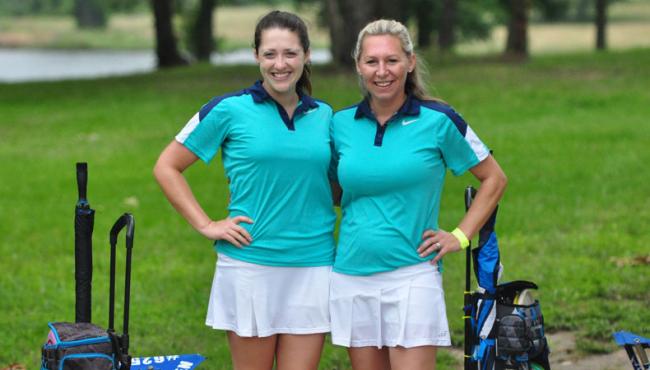 Have you ever thought that you and another player could team up and beat any team at any time? Well, now's the time to prove that you and your partner can conquer that dream and become World Doubles Champions! That's right, the 2016 Amateur World Doubles Championships (AMWD) event is only seven weeks away!
Teams from all over the world are signing up to prove they have what it takes to be world champions. We currently have 72 teams signed up and have room to accommodate another 72 more across the different divisions being offered. Registration for the event closes at 12:00pm CDT on Monday May 9th. Sign up now while you still can!
The AMWD was created by legendary disc golf course designer John Houck #1688 in 1991. This will be the 26th year of this prestigious event, with each year bringing new and creative changes to the format and design. Straight Line Discs, a Texas-based company that specializes in directing top-notch disc golf events is running the show once again this year.
The teams will take on four of the highest rated disc golf courses in the world, all of which are championship-level Houck creations. Selah Ranch and Trey Texas Ranch both contain two 18-hole courses within them, making for 72 holes of amazing disc golf.
Courses
Selah Ranch
Lakeside
Red Tees: 6,378 feet
Blue Tees: 8,854 feet
Par: 69
Creekside
Red Tees: 6,545 feet
Blue Tees: 9,176 feet
Par: 68 (red) / 67 (blue)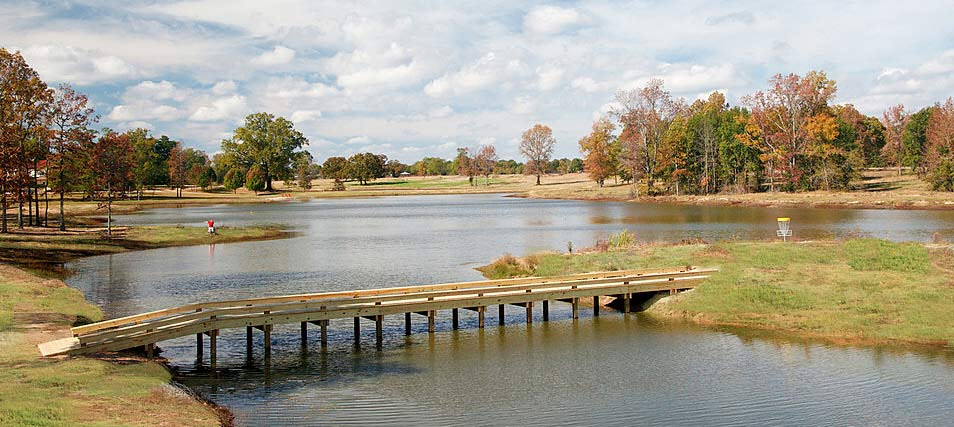 Trey Texas Ranch
Trey Deuce
Red Tees: 5,909 feet
Blue Tees: 7,975 feet
Par: 64
Texas Twist
Red Tees: 6,674 feet
White Tees: 9,049 feet
Par: 68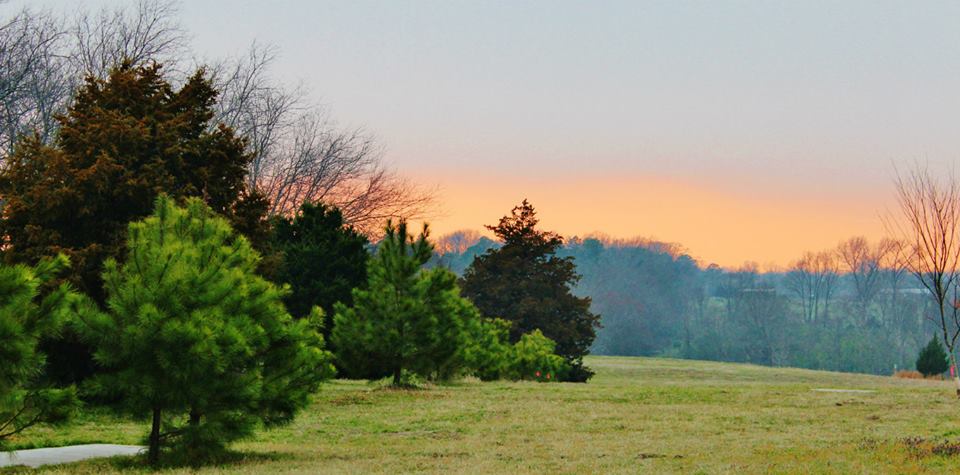 Doubles Formats
There are several different versions of Doubles, all of which are detailed on the PDGA Doubles Rules & Formats page.
Best Shot
Best Shot is by far the most popular doubles format. Both players throw from each lie (starting with the tee shot), then the team chooses which of the resulting lies to continue play from, until the hole is completed.
A team may take a reasonable amount of time to pick which lie they want before the 30-second play clock starts.
A lie that is picked up without being marked is gone forever; the team must throw from the other lie. If the second lie is picked up, it must be replaced in accordance with PDGA rules. All lies must be marked according to PDGA rules.
If the first player throws from the wrong lie, the second player may still throw from the correct lie.
In case of injury or disqualification, one partner may play alone, throwing one shot at each lie (essentially playing singles).
Alternate Shot
In Alternate Shot, only one sequence of throws is made on each hole. The team selects a player to throw the tee shot at the beginning of the round. The other player then throws from the subsequent lie, and play alternates in that fashion until the round is completed. Alternate Shot is closer to a singles format, where one partner can't bail the other out. If you miss a short putt, chances are good that you'll be driving the next hole.
If the wrong player on a team throws, another team must call it immediately, like a foot fault. The team receives a warning, and the correct player throws. Subsequent violations incur a one-throw penalty.
For any violation that requires a rethrow (stance violation, provisional throw), the same player throws.
Best Disc (Best Score)
In Best Disc (also known as Best Score), each player plays the hole as they would while playing singles; there are no shared lies. The team score is the best score on the hole by one of its players.
The player who is away will always throw first, with this exception: If both players are lying the same number of throws, the team may choose which player throws first.
A player must pick up once it is impossible for him to better the team's score. 
In case of injury or disqualification, one partner may play alone.
Worst Shot
Note: Worst Shot will only be used during the finals. Download the course schedule for more information.
Worst Shot (not to be confused with Tough Shot) is the most brutal of the doubles formats, and can test the patience of even the best teams. In Worst Shot, both players throw from each lie (starting with the tee shot), then the competing teams in the group choose which of the subsequent lies will be used, with the aim of making the hole as difficult as possible. The hole is completed once both team members have holed out from the same lie.
The 30-second play clock begins once the opposing teams have selected the lie.
A lie that is picked up without being marked must be replaced in accordance with PDGA rules. All lies must be marked according to PDGA rules.
Any warning or penalty incurred by a player may be chosen to apply to the team, at the opposing teams' discretion.
A team found to be giving an opposing team a better lie will be disqualified for unsportsmanlike behavior.
There are six different divisions available: Advanced Men, Advanced Women, Advanced Masters, Advanced Grandmasters, Advanced Senior Grandmasters, and last but not least, Intermediate Men. Seeing that this is a PDGA Major Disc Golf Event, current membership and official certification is required. 
Mount Vernon and Franklin County are excited to provide the players with another competitive and fun event in 2016. Don't miss your chance to play disc golf with your favorite doubles partner on some of the best and most difficult courses on the planet!
For more information please visit the 2016 Amateur World Doubles registration page on The Disc Golf Scene. Questions and comments can be emailed directly to the Straight Line Discs team.
See you in Texas!