2014 Japan Open Champions Crowned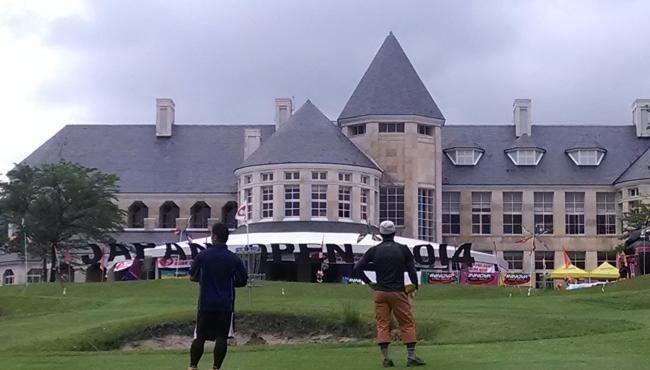 The final day of competition would be a fight for the top four spots. As the round began, nine competitors in the Men's Open Division had a shot at the title. Sitting on top was Ricky Wysocki with a two-stroke lead over Nikko Locastro and Paul McBeth. Simon Lizotte was just one stroke back and tied with Dave Feldberg. Each one of these men knew that they were one or two mistakes away from allowing Ken Climo, Nate Doss or Steve Brinster their spot in the final nine.
Wysocki wasn't going to allow anyone a chance to gain ground on him and he would shoot the hot round of 52 to secure his spot in the final nine. Locastro and McBeth struggled but were able to maintain their positions for the final nine when the competitors on the chase card struggled too. Lizotte stumbled often, which opened the door for Feldberg to take the last spot in the final nine.
The final nine lay out would be a cycle of holes 18, 1, 2 and 17 on the "Blue" course. The ladies lead card teed off first with the men's lead card teeing off ten minutes behind them.
Wysocki played solid golf and only allowed Locastro to pick up one stroke, which wouldn't be enough. McBeth would finish one stroke back of Locastro with Feldberg taking fourth.
Val Jenkins would repeat as Japan Open Champion with her solid performance during the week and again in the final nine. Paige Pierce, Jessie Westphal and Mayu Iwasaki would finish 2nd, 3rd and 4th respectfully.
See full tournament results on the PDGA website. For additional tournament coverage including photos, commentary and links, check out the Japan Open event website.
Article by Janne Lahtinen/Innova Europe