More MG1!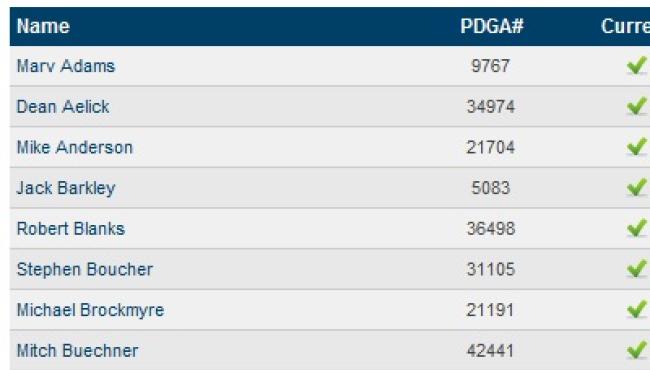 MG1 and MS1 divisions increased at 2012 PDGA Worlds in Charlotte!
It seems that the "Graying of America" is also impacting the PDGA World Championships. Since the Amateur Grandmaster and Senior Grandmaster divisions have exploded with early registrants, the PDGA and Host Team from Charlotte have arranged to increase the available spots for those two divisions. The MG1 division will now be able to handle up to 108 players instead of only 72, and the MS1 division will now be able to handle up to 36 players instead of only 20.
The option to register online for the MG1 division for 2012 Worlds is now once again available. Any MG1 invitees who had registered for Advanced Masters previously and would like to move back to the MG1 division should drop an email to, or call, the PDGA Tour Manager at PDGA Headquarters.