2012 Stockholm Open Preview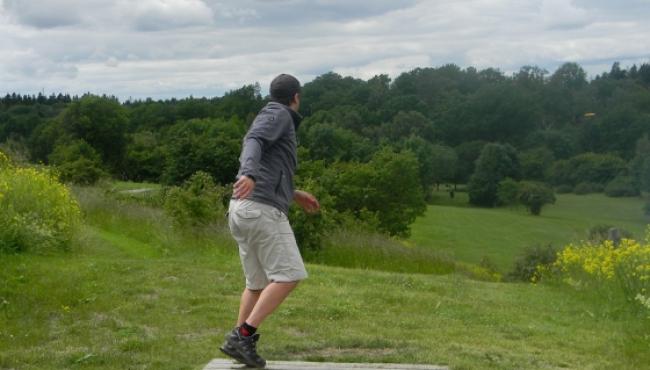 This year's PDGA Europe Major event is the Stockholm Open in Sweden, hosted by long time TDs Jonas and Mats Löf, and presented by Latitude 64º Golf Discs, at the beautiful Järva Discgolf Park. All told this is the 34th edition of the Stockholm Open and the 17th time it has been held at Järva since the course was installed in 1995.
Here 172 Pros – 160 men and 12 women - representing 12 different countries are warming up their drivers and putters, and getting set to do battle over 4 rounds of 18 holes on the treacherous "Major Course", a Par 63 2740 meter (9000') track featuring groomed fairways and tons of OB. They will be vying for an estimated purse of Swedish Kronor 227,000 (US$ 33,000) and the right to be crowned PDGA Major event champions.
A dozen of the top USA "Tour-ists" have made the trans-Atlantic trek to Stockholm, including the defending women's champion, Paige Pierce, and former World and USDGC champs Nate Doss, Will Schusterick, Dave Feldberg, Valarie Jenkins, Avery Jenkins, and Eric McCabe.
24 World Class rated European men will be seeking to dethrone the Americans, notably host country stars Markus Källström, Christian Sandström, Anders Swärd, Daniel Strandberg, and 2010 PDGA Rookie of the Year Oscar Stenfelt. As ever, there is a strong contingent of their arch-rivals from Finland, led by young shooters Seppo Paju and Jalle Stoor, as well as veterans Juho Rantalaiho and Juho Parviainen.  A handful of other European country current #1s are also in attendance, namely, Austria's Otfried Derschmidt, Belgium's Marco Lehousse, Denmark's Karl Johan Nybo, France's Sylvain Gouge, and Norway's Espen Møkkelgjard.
Among the ladies Paige and Val will be joined by Tre Kronor favorites Ragna Bygde and Camilla Jernberg. 2004 World Champ Birgitta Lagerholm, who has come out of retirement, and was a late entry into the event, will also be armed and dangerous, competing on her home turf.
For lots more information, please visit the event website, www.sdgo.se. You will find the scores posted as they come in as well as daily stories and photos right here at pdga.com.