2010 Grants Awarded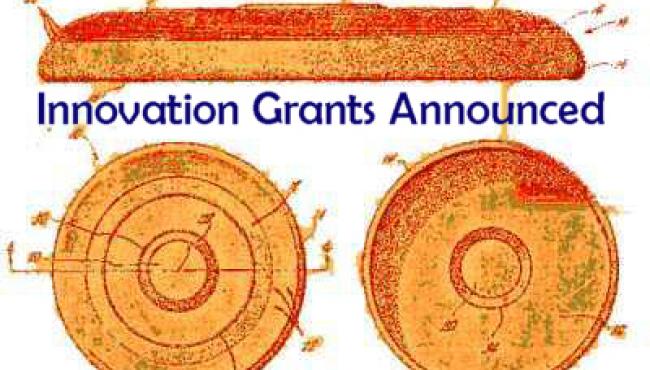 The Professional Disc Golf Association is pleased to announce the winning applicants for the first round of 2010 PDGA Innovation Grants.
Iowa VERB Scorecard Program - Greg Welk 

El Monte Camp Mexico - Jim Schultz

Support of Women in Disc Golf - William Bellanger

Disc Golf Exposure - Wyatt Kingston

Lead High School Disc Golf - Barry Reese
The PDGA Innovation Grant Program was created to increase and promote the awareness of the sport of disc golf and the Professional Disc Golf Association. Applicants are encouraged to think outside of the box to develop innovative and unique programs which will promote the sport and increase participation. The PDGA office received a ten applications for this round of grants. Each of the five recipients above will receive a grant in the amount of $500 to help fund their dream disc golf project. Five other very worthy projects were reviewed and considered by the staff and Board of Directors. We wish to extend our most sincere thanks to everyone who submitted an application and we encourage you to apply again if you were not successful.
Applications for the next round of PDGA Innovation Grants are due on December 1, 2010, when five more grants in the amount of $500 will be awarded in mid December. The completed grant application along with additional requested information and any supporting documents you wish to include must be received by the PDGA office before December 1st.
For an application and additional information on the PDGA Innovation Grant Program please visit: