Wysocki and Allen Win!!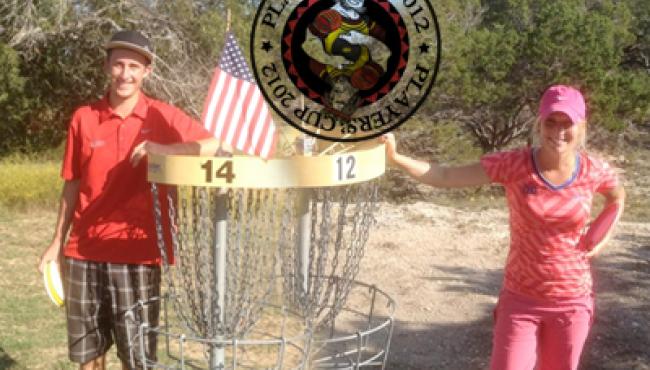 The 2011 PDGA rookies of the year once again prove themselves to be among the best in the sport.
Ricky Wysocki took advantage of a couple early mistakes by Cale Leiviska to win the first two holes. Leiviska birdied hole 4 to pull within one but Wysocki kept the pressure on with birdies on holes 5 and 7 to increase the lead to three.
After a missed putt on hole 8 by Ricky, it appeared that Cale may be able to make a run and get back into it but Cale threw out of bounds on hole 9 and struggled with his putt while Ricky maintained a smooth stroke and finished out by winning holes 11 through 14 to win the Players Cup 6 & 4.
On the ladies side, Catrina Allen put the pressure on #1 seed Valarie Jenkins early and often, winning two of the first three holes. Valarie struggled to find her putting stroke in the strong Texas winds. Catrina would go on to win seven of the first 12 holes and never really let Valarie back into the match.
Complete results are available at PlayersCup.org
Steven Dodge
[email protected]