USDGC Live Coverage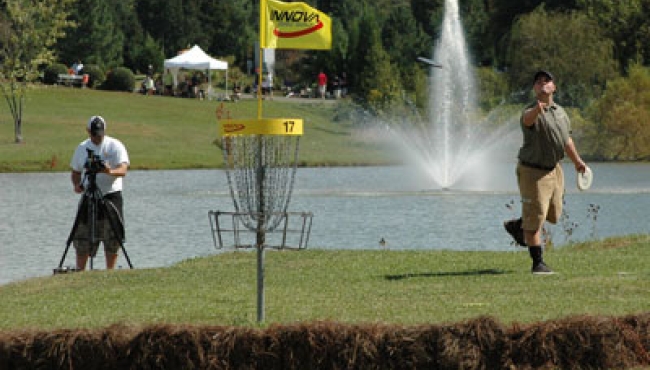 Live coverage of the 2012 United States Disc Golf Championship from Rock Hill, SC begins at 10:15am ET courtesy of DiscGolfPlanet.tv!
If its the first week in October, it has to be the United States Disc Golf Championship. This Wednesday morning, the 14th Edition of the USDGC will commence from the renowned Winthrop Gold course in Rock Hill, South Carolina with both an Open Flight and a Performance Flight teeing off starting at 8:30am.
Will Schusterick will be back to defend his 2010 crown, but there are plenty of other World-class rivals, included all the other champions, Ken Climo, Barry Schultz, Dave Feldberg, Nate Doss, and Nikko Locastro, who are will also be gunning for that coveted championship ring. The "Pauls", McBeth (2012 PDGA World Champion) and Ulibarri, are also quite capable of being at the top of the leaderboard after Saturday afternoon's last round.
You can watch all the action LIVE from DiscGolfPlanet.tv or right here on pdga.com. We invite you to enjoy this great week of disc golf as we celebrate this great sport.