The Top 10 Am Worlds Doubles Team Names
The Top 10 Am Worlds Doubles Team Names
2018's first Major starts Friday in Texas
Thursday, April 5, 2018 - 19:39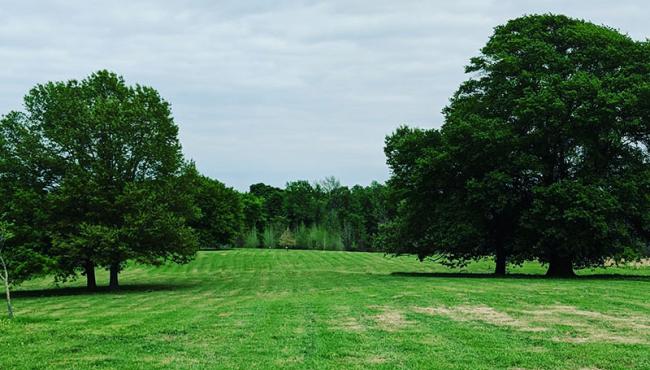 The first of seven PDGA Majors on this year's slate, the 2018 Amateur World Doubles Championships, tees off today in Mt. Vernon, Texas. With 87 teams spread out over four John Houck-designed courses at two properties – the renowned Selah Ranch and Trey Texas Ranch – the 15th iteration of the event serves as a unique opening to the championship calendar. Teams mix in three common doubles formats over their first four rounds of play, with those surviving until Sunday's finals being faced with the widow maker: four holes of Worst Throw. Hold onto your hats.
With this event being an Amateur Championship, followers won't be treated to the household names of the professional circuit. Instead, they get something more fun: a bevy of creative team names that pull from pop culture, puns, and private parts (OK, they're not all winners).
With that in mind, how about a countdown of our top 10 favorite team names from Am Worlds Doubles? Feel free to debate the merits of each selection in the comments section.
10) Par none. It's Texas, so the cowboy reference is apropos. But if you're getting no pars, does that mean they are all birdies, or bogeys?
9) Wind & Wave. This Am Masters 40+ squad just sounds like they are relaxed and ready to roll, and one of its participants calls himself Funky Cold Medina. Perhaps ninth is too low here.
8) Dude, where's my par? Be right back, going to go dig the Dude, Where's My Car? DVD out of storage and see how it holds up 18 years later. Yes, that film is now a senior in high school.
7) The Bogey Men. I get it. Bogeys are scary. Subtle, but well-played.
6) Team Shrilla aka Shark slash Gorilla. I would have glossed right over this team if it were just "Team Shrilla." But Billy Armstrong and Jamalle Castillo went the extra mile to give us the origin story behind the name, and for that I am truly thankful, because a shrilla sounds terrifying yet amazing.
5) Red Hot Chili Putters. Hopefully this crew doesn't throw too many of their shots Under the Bridge, or else their score is going to be finding some Higher Ground. I'm sorry, I know these dad jokes are awful, but I Can't Stop.
4) Raiders of the Lost Marker. Just imagine Indiana Jones on a disc golf course. I'll let your imagination take you away now.
3) Air B&B. Bruce Arnett and Brad Creech make up the B&B for this one, and it gets bonus points for being a more timely pun than some of the others on this list. Now here's the real question: Are they camping onsite at the event, or did they truly go with the home-sharing app?
2) Jurassic Parked. Nothing more needs to be said about this one.
1) Whatabogey. Intermediate players Mitchell Cooke and Shane Ellmore come up with the perfect homage to a Major in their home state by naming their team after the ubiquitous burger chain Whataburger. Hopefully the event serves fries and shakes to make the bogeys go down easier.
Follow along with action from Am Worlds Doubles all weekend here at PDGA.com, as well as on our various social media channels.