Stockholm Open Round 1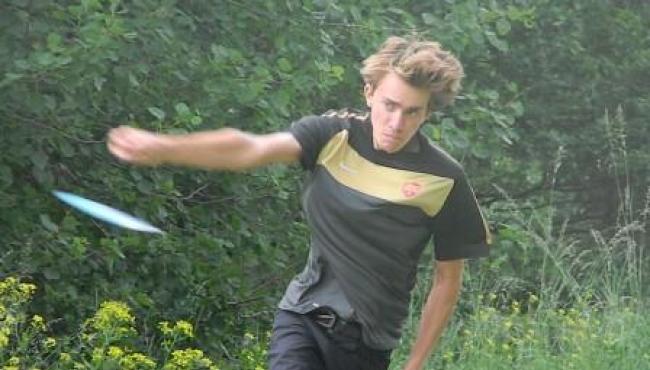 Day 1 at the PDGA EuroMajor - Stockholm Discgolf Open presented by Latitude 64 - and the Järva Discgolf Park dawned brightly. But while some players would take advantage of the auspicious conditions, others were brought down to earth as their discs failed to negotiate the OB lines, the unpredictable breezes, and the gaps between the groves of Scandinavian birch trees.
With all the top seeded players teeing off in the early afternoon, it was Finland's 979 rated Markus Mäntylä who seized the early momentum with a smooth 5 down 58 to hold the lead in the clubhouse. Only USA's Will Schusterick would better his score, when the far throwing and smooth putting 2010 USDGC Champ delivered a trouble free 1064 rated 55, to lead by 3. Joining Mr. Mäntylä in the 4 way tie for 2nd are Sweden's Anders Swärd and American Tour-ists southpaw Devan Owens and 3 time World Champ Nate Doss.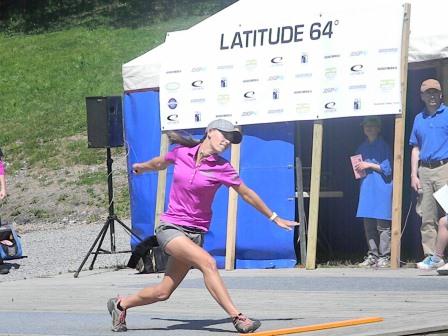 Perhaps the opening round's most impressive performance was turned in by the reigning Women's World and defending Stockholm Open Champ, Paige Pierce. Her 1 under 62 bested 90% of the 160 player strong Open Division and gives her a comfortable 6 throw lead at the quarter pole. Sitting in second with work to do is Val Jenkins, while Swede Angelica Frantz and Finn Anne Matilainen share 3rd, 9 strokes off of Paige's torrid pace.
Another highlight came during last night's short and sweet players meeting. Co-TDs Jonas and Mats Löf were honored for their more than 30 years of service in building the beautiful game in Sweden, and awarded marble obelisks for being named PDGA Europe Volunteers of the Year.
Join us tomorrow as we bring you more coverage from Sweden. Be sure to also visit the event website at www.sdgo.se where you will find USDGC style "every 6 holes" live scoring as the pretenders and the contenders strive to improve on today's performances.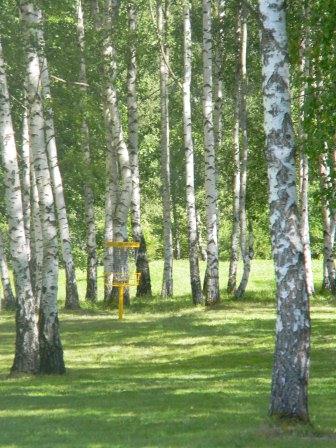 Hole 1's beautiful green here at Järva Discgolf Park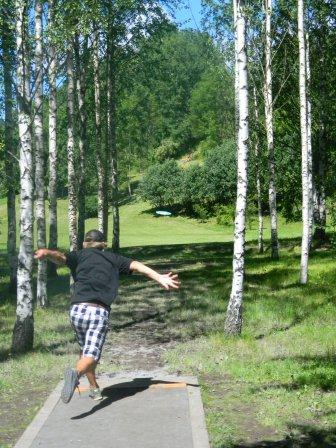 Germany's Greg Marter Driving on Hole 2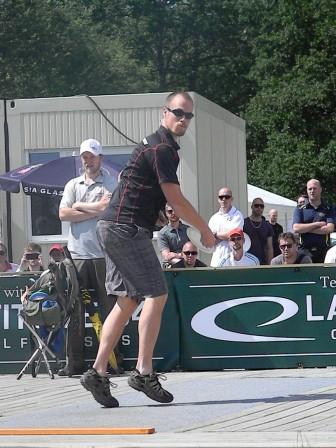 Markus Kallstrom driving