Running a World Championship - The Bid Process
Running a World Championship - The Bid Process
Tuesday, April 4, 2017 - 10:28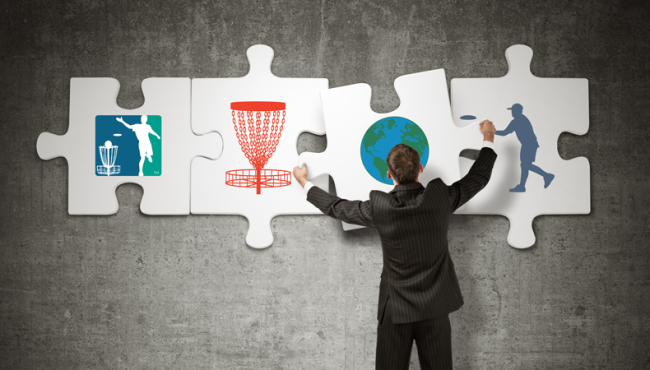 Focus. Determination. Time away from friends and family. Passion. Work ethic.
When you think about what is needed to win a world championship, these are the words that are thrown around a lot. Along with talent, each of these components are required to climb the mountain into disc golf history. However, these exact phrases can be applied to organizing and running a world championship.
It's extremely unlikely I'll ever have these factors – much less the talent required – to win a world title within our sport. Even at my peak of play, I didn't cash at a Pro Worlds. While I don't possess these things as a player, I do as a volunteer within the sport. And while I'll never have the experience of having my name called as a World Champion, in July of 2018 I'll have the experience of calling out the names of many players – being a part of their stories and memories as World Champions.
This honor will come in Charlotte, North Carolina at the 2018 PDGA Amateur Disc Golf World Championships for which I have been honored with the duty of being the Tournament Director (TD). The process of running a World Championship has always been somewhat of a well-kept secret, shared with only a select few. Many believe it is important to watch videos of past world champions to understand what it takes to win one. I feel it is equally important for people to understand how to run a world championship, from beginning to end. I've decided to share my experiences from now through the end of the event next summer with the hopes that sharing this perspective will help people to better understand the blood, sweat, and tears involved.
So, the obvious question is, where in the world do you begin this process? There are six factors you must have in place to even be considered. For the first part of this year-and-a-half long series, I will be diving into each of them, in depth.
1. Venue
If you do not have, at a minimum, four quality courses (ideally six to eight), you simply cannot host the PDGA Amateur World Championships. Creativity is allowed in this phase. Golf courses or other similar venues could be included, but be aware of the costs. Additionally, you cannot be afraid to leave your city. Very few World Championships – including disc golf meccas like Charlotte – are solely hosted within the official host city's city limits. Some World Championships, have even been contested in different states, including the upcoming 2017 PDGA Amateur Disc Golf World Championships in Quad Cities, Illinois/Iowa.
There also exists a large misconception of what makes a course acceptable for a tournament of this caliber. Many amenities such as tee signs, baskets, and benches will need to be available on courses used but just because they are not in place now doesn't mean they can't be added later. You will have a good-sized budget to work with and course upgrades are always a good selling point to your local park representatives and/or course owners.
Another misconception about courses is difficulty. The average PDGA Player Rating for competitors at the 2016 Amateur & Junior Disc Golf World Championships in Madison, Wisconsin for the Advanced division was 919.91. A course like Winthrop Gold for example (used for the United States Disc Golf Championship in Rock Hill, South Carolina), would be wildly appropriate for perhaps the top 10 or so competitors in that division, but far too difficult for the other 200+.

A good mixture of courses, for an Amateur World Championships, should produce a Scratch Scoring Average between 45-60. But keep in mind, hosting Am Worlds means hosting an array of different skill levels of men, women, boys, girls, and seniors, most of which would not have[MS3]  a very good experience on a course with multiple holes measuring in at over 600 feet.
Another thing to think about when putting together an overall venue plan include but are not limited to:
Where will the Players Meeting be held?
Where will the Finals take place?

Is it gallery friendly?
Is there room to park 500+ cars?

Is WiFi/cellular signal available on the courses?
Where will the Awards Ceremony be held?
Host Hotel
The tournament's host hotel is also a major part of the bid process that is often overlooked. You will need to include some sort of contract or plan that shows the PDGA that your team has a committed host hotel ready to go when submitting your bid. Start by looking at hotels with approximately 500 rooms and ask yourself the following questions:
Are they willing to block off a large majority of, if not all of the rooms for the week of the event?
Are they willing to comp rooms for high-level event staff members?
Do they have conference rooms that can be reserved for the duration of the event?
Do they have a space that could house something as large as the Flymart?
All of these factors need to be taken into consideration when determining a host hotel, and furthermore, the price and costs of each should be cross-referenced against any other similar hotels in the area to make sure you're getting the best space for the best price.
2. Tournament Director
Someone has to run the event, right?
Let's start with the specific requirements needed for someone that wishes to be a World Championships TD. Per the most recent big package that we submitted, the TD must meet the following criteria:
TD must be a current PDGA member in good standing.
TD must be a current PDGA Certified Rules Official.
TD must have a clean TD record with the PDGA.

All prior sanctioned events must be paid in full with all required documents and reports properly submitted.

TD must have experience with hosting large-scale PDGA-sanctioned events.
Let's dive into those first two bullet points a bit. A "current PDGA member in good standing" means two things; the person in question must have a current PDGA membership and cannot be on the Current Disciplinary Actions list of members, meaning they cannot have a membership in a probationary or suspended status. Being a PDGA Certified Rules Official is required to compete in any PDGA National Tour event, PDGA Major event, or to be the TD of any PDGA-sanctioned event. These first two criteria are simply formalities. They are the equivalent of "Must have a high school diploma or GED" qualification often seen on job applications.
The last two requirements are much more important when determining who can and cannot be the TD. All PDGA events have standards in place as to how and when TD Reports should be completed. Your TD should be knowledgeable of these and someone who has followed these procedures many, many times in the past. In terms of experience, this is certainly open for interpretation. Much like the scenario of a recent college graduate frustrated that every job requires experience but you can't get experience without first being hired, a TD has to have some experience in larger events. And much like the recent college graduate's first job, entry level is really where this person should start.
My Journey from Competitor to Worlds TD
The easiest way for me to explain how to get the experience needed is to share my personal journey of how I went from a normal player to a World's TD. When I was in college in the early 2000s, I wanted to run a PDGA event on my campus course at East Carolina University. I quickly realized that I had absolutely no idea how to do so. I started taking my laptop to events I was competing in and asking the TD if I could assist with scores and submitting the TD Report. One weekend, I stayed with Chris Hysell and played the event he was running. Saturday evening on his living room floor, he shared with me how to calculate the payout. It was only at that point that I felt comfortable with the idea of running a C-Tier event at East Carolina.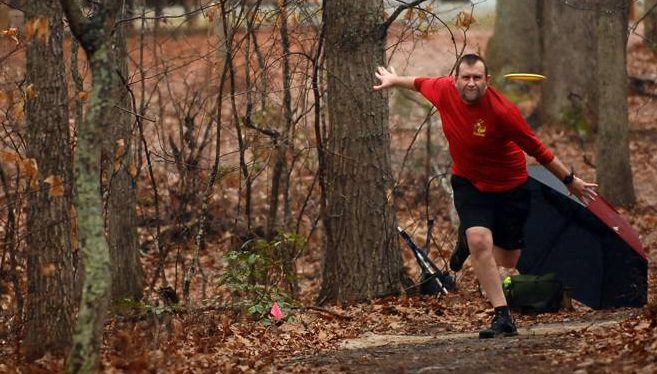 A year later, after graduating, I returned home and began getting involved with my local club. I found out that an annual event was in need of a TD and I volunteered. I then created an event within the club. Now with three PDGA events under my belt, all C-Tiers, I stepped it up and created another event, a B-Tier.
I volunteered to be on the PDGA Disciplinary Committee which then got me in contact with Shawn Sinclair, a member of said committee, an elected member of the PDGA Board of Directors, and a PDGA Marshal. After working with me for about five years, Shawn called me up one day and asked if I was interested in Marshaling at the 2011 Amateur World Championships. This was a major step in my TD career. Now I would get to see first-hand how World Championships were run. This gave me the confidence to run an A-Tier at my home course, and so I did.
With all of this now under my belt, I submitted a bid for a PDGA Major - the Tim Selinske US Masters in 2013 -  which I was awarded. After Marshaling now in four, soon to be five PDGA Majors and running one, I was finally considered qualified to run the 2018 Am Worlds.
I'm not suggesting that someone must have a similar journey or experience to mine to qualify, but there does seem to have to be, at some point, high-level involvement in premium PDGA events. At a minimum, your TD should have been high up in the staff ranks during a PDGA Major event, National Tour event, or an A-Tier event in some way, shape, or form.
PDGA Events Manager Michael Downes heads up the bid review process for all PDGA Majors and he added that it's more than just a TD's resume, however.
"Basically, we look at the experience level of the proposed TD," Downes explained. "We look through old TD reports and event evaluations from previous events hosted by the proposed TD, as well as the rest of the staff listed."
If you don't have someone like this, be creative. For example, I live over two hours from Charlotte and their club contacted me about running the event. Reach out to your PDGA State Coordinator and ask for suggestions if someone in your club isn't quite ready. You can also volunteer for PDGA Majors that are going to happen in your area to get a lot of valuable resume-building experience for when it is submitted with the bid package.
3. Tournament Staff
The TD is a crucial part of the process but without a staff, the event does not happen. Behind the public eye of the TD is a core staff of 10–15 people at a minimum that make it all possible. There are many roles within your staff that need to be established early on, not only for clarity but because the bid package requires that you know and understand the hierarchy of the event. This is referred to as the Local Organizing Committee (LOC).
Your event will need at least one Assistant TD as well. For the 2018 Am Worlds in Charlotte, we will have four Assistant TDs. These four people not only have event experience, but they are people I have worked with before and trust. While the five of us will have major responsibilities during the event, the rest of the LOC are really the ones making things happen ahead of time.
LOC Members
To add to that list, we have two members of the Charlotte Regional Visitor's Authorityon the Local Organizing Committee to provide much-needed perspective from outside of the disc golf world.
This group of 12 people is absolutely pivotal to what we are doing with the World Championships. But the list of people needed doesn't stop there. You must also have at least two people assigned specifically to each course being used throughout the event, every day. These are typically referred to as Course TD's and Assistant Course TD's. One of the largest misconceptions about Course TDs is that they must have Tournament Director experience. Although that may be preferred, it certainly is not required.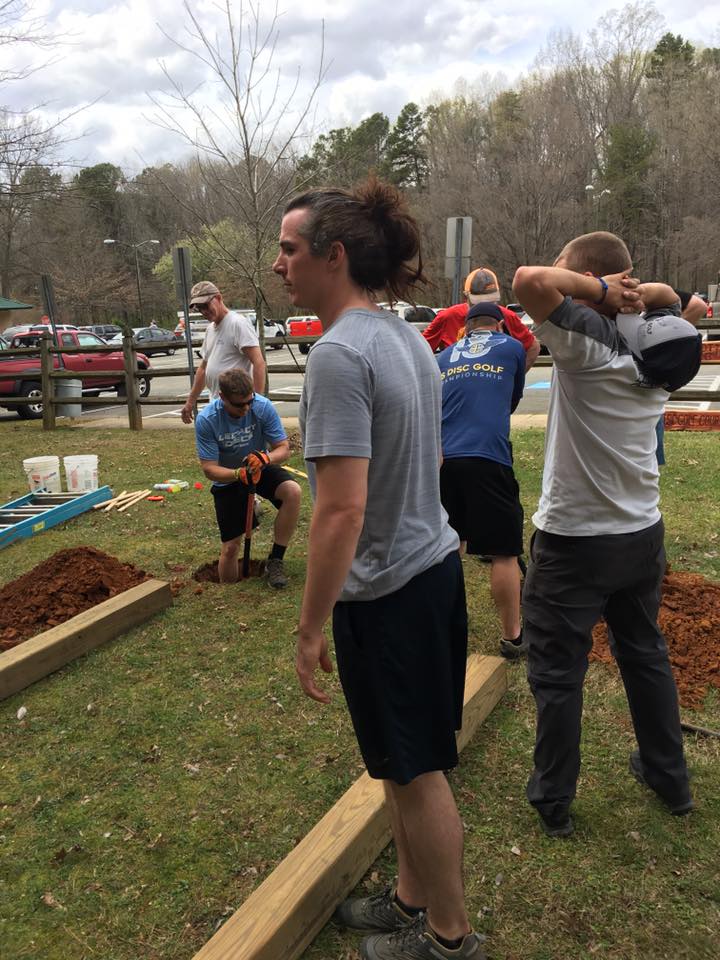 The PDGA will provide PDGA Marshals and staff members the likes of Michael Downes and/or PDGA Tour Manager Andrew Sweeton at the event to handle rules situation, official scoring, and behavioral issues, as needed. Before the event begins, the PDGA staff and Marshals meet with the event staff members to review all of the assigned roles, make suggestions, and provide information as to who to contact (and when) for all of the different specific issues that may or may not come to fruition during the event.
Ideally, your Course TD is someone who has some experience running events but their main roles are starting play, ensuring the leaderboard arrives and transports on time, checking scores, and calling scores into the main scoring hub. The Assistant TD handles a lot of logistics on the course, i.e. making sure water is always available, assigning volunteers to roles, and assisting with anything the main TD needs. These two roles also communicate with the Volunteer Coordinator about their staffing needs each day.
One of the two Course TDs should be very familiar with the course they are assigned to, for various reasons. Players will constantly be asking how to get to their starting holes, where the bathrooms are, what food is close by, how to get to the next course, etc. Also, when a rules situation arises, a lot of times the Marshal will need to know specifics of the course. Someone knowledgeable of a hole that commonly has rules issues is extremely valuable for Marshals when official rules callings need to be made.
4. City Support
So, you have all of those things in place? You're still not quite ready to submit a bid unless the city and Parks Department support the initiative. After all, you will likely be using their land and closing public courses for over a week.
Letters of support from the mayor, city council members, park supervisors and pretty much anyone else go a long way in the bid process. Our package had five of these; one from each of the three parks departments that have jurisdiction over the courses being used and two from travel organizations.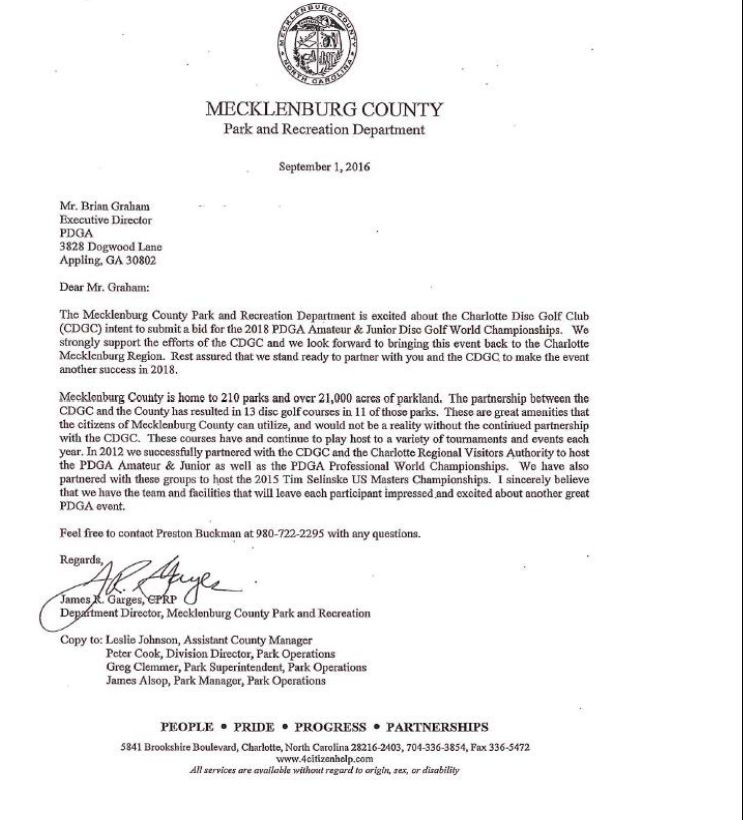 This aspect is often the most difficult part of the process. Anyone struggling with support from their town or city should not get defensive or aggressive about the situation. In most cases, a city or town representatives are more than willing to explain why they cannot support an event such as Am Worlds. Their issue might be for a particular course or a particular date. If a city supports an event but only during a specific time frame, this is not necessarily a deal breaker for the PDGA.
In most cases, your city will support the initiative due to the economic impact it could and should create for local businesses. If you are struggling to receive city support and you've exhausted all of your ideas, shoot an email to Michael Downes. As someone who deals with this full-time, he may be able to provide valuable talking points that may have overlooked.
5. Sponsor Support
An event of this magnitude simply will not happen without sponsors. During the bid phase, the PDGA will want to know how you plan to get sponsors. Please note that I am not saying that your bid requires a title sponsor or a long list of sponsors that are already on board. However, be prepared to explain how you plan on getting them.
When we first submitted our bid, this was one of the main questions that came back. It was pretty simple; "What is your plan?". At this point, I reached out to a few contacts I have at various disc manufacturers and proposed to them our idea for hosting Am Worlds. I quickly received some soft offers of support.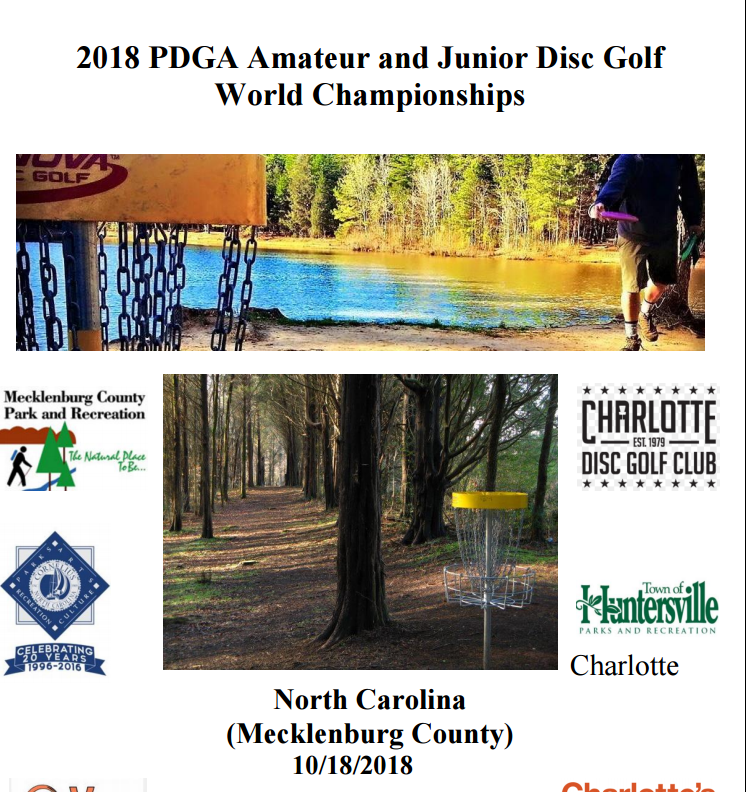 My situation is not a special one. Your TD or someone high up in your staff ranks should have some contacts with companies like this. Innova, Discraft, Prodigy, Legacy, Dynamic Discs, Latitude 64, etc. typically have a combined 100 players each from all over the country. Chances are, someone close to you is sponsored by them and has contacts. Remember - in this phase, you are not asking them for anything. You are simply gauging interest. These companies are excited to support an event like Am Worlds. However, do not expect these companies to give you a commitment that day.
If you're fortunate enough to have secured a major sponsor outside of the disc golf world before your bid happens, it is considered a major plus. The bidding phase is all about selling your event to the PDGA and being able to say "John's Hardware Store has already written us a check for $10,000 pending the approval of the event" can only help your bid's chances.
Lastly and perhaps most importantly, there is no such thing as a bad sponsor. Keep in mind that most companies will not give you cash. Be creative with and grateful for with what is given to you. Things like gift cards can be added into player's packs that only increase the event's value. Just because a company only wants to give you coupons or gift cards doesn't mean that you should turn them away.
6. The Extra Stuff
If you have the main five criteria covered, consider your bid to be one that will be strongly considered, at a minimum. Anything extra that can be added to the bid will simply increase your chances of being selected.
"We look at the proposed venues and research the host hotel," Downes explained.  "We also look at city demographics, other large events in town during the same proposed week of the event, and a myriad of other factors so that we can make an educated site selection."
Be prepared to submit a detailed list of courses being used, weather statistics for the area, staff resumes (both professional and disc golf), a key list of volunteers, maps showing distances between courses, traffic statistics, a marketing plan, a proposed event schedule, and anything else important to your event.
Once your bid is submitted, the easy part is over. Now the real work begins, and that's what I will be covering in the next segment. Stay tuned!
Story by Robert Leonard. Edited by Matt Gregoire.