PDGA and WFDF Join Forces for a Better Disc Sports Future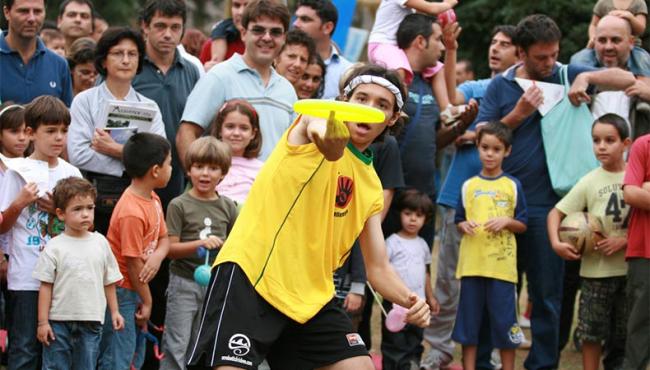 The Professional Disc Golf Association (PDGA) and the World Flying Disc Federation (WFDF) are pleased to announce that they have signed a Memorandum of Understanding to renew cooperation between the organizations in organizing and promoting the development of Disc Golf activities internationally. The agreement was signed earlier this week by PDGA Executive Director Brian J. Graham and WFDF President Robert L. "Nob" Rauch following approval by their respective Boards of Directors. As part of the agreement, the PDGA will rejoin the WFDF as a Disc Sport Organizational member, regaining its status as a charter member of the WFDF going back to its formation in 1985.
The Agreement includes a broad range of cooperative actions between the PDGA and WFDF. First, there will be a single Global Disc Golf Committee composed of international disc golfers shared by both the PDGA and the WFDF, with the chair recommended by the PDGA. For the PDGA, the Committee will serve as the International Disc Golf Committee and, for WFDF, it will serve as the Disc Golf Committee. Approval of the Committee members and chair will be subject to the approval of both respective organizations in accordance with their Bylaws. The chair of the Global Disc Golf Committee will also serve as a member of the WFDF board of directors.  As well, a new jointly-sanctioned world championship Disc Golf event will be established, the format of which will be a national team competition (with details to be determined).  The event will be held once every two years, with the first event scheduled in 2015 in Europe.
"We are pleased and excited to renew our membership as a full organizational member of the WFDF," stated Brian Graham, PDGA Executive Director. "It has long been our wish to work more closely with other disc organizations to promote our respective sports around the world. We are looking forward to a long and fruitful working relationship with the WFDF."
"We are excited to have reached an agreement with the PDGA on how to work cooperatively to promote Disc Golf globally," commented WFDF President Robert "Nob" Rauch. "We truly believe that the benefits of this clearly defined joint effort will be constructive in growing the sport even more quickly than it is already outside of North America.  The WFDF has many multi-discipline members who have sought for leadership by the WFDF in this area and we are pleased to be able to outline the path toward for them."
About PDGA
The PDGA is a not-for-profit membership organization dedicated to the promotion and sustainable growth of disc golf. Formed in 1976, it currently has over 20,000 active members in 36 countries, and sanctions nearly 2,000 events annually.  Its goal is to develop disc golf into a globally-recognized competitive sport and recreational activity through player participation, tournament development, spectator participation, course development, rules and competitive standards, media and sponsor relations, public education and outreach.
About WFDF
The World Flying Disc Federation ("WFDF") serves as the international governing body of all flying disc sports.  WFDF is made up of the National Associations ("Members") that govern their respective disc sports. There are currently Members representing athletes in 56 countries.  WFDF is an International Federation recognised by the International Olympic Committee (IOC), an ARISF member and a member of SportAccord and the International World Games Association. WFDF is recognized as a not-for-profit 501(c)(3) registered corporation in the State of Colorado, USA, and it is a signatory of the World Anti-Doping Agency code.
For more information, please contact:
Brian J. Graham, Executive Director
Professional Disc Golf Association (PDGA)
3828 Dogwood Lane, Appling GA 30802  USA
Phone: +1-706-261-6342, Email: [email protected]
Volker Bernardi, Executive Director
World Flying Disc Federation (WFDF)
Neckarstraße 11, D - 55296 Harxheim  GERMANY
Mobile: +49 176 64 19 77 02, EMail: [email protected]