Numb3rs Galore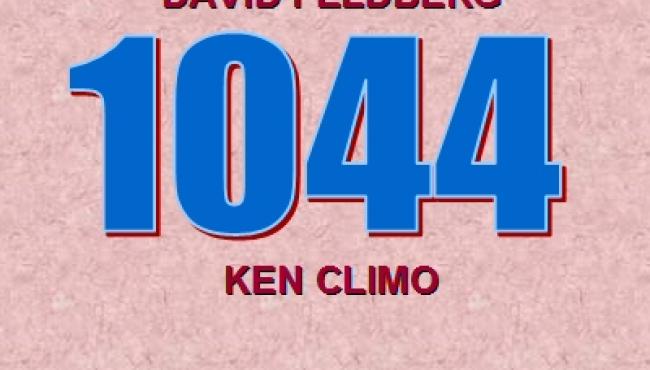 New updates posted for Ratings, for World Rankings and for Players & Rookies of the Year

RATINGS
Record setting performances all around. David Feldberg has now tied Ken Climo with a 1044 rating, so far the best of all time. Last update, Climo called Feldberg to let him know he was still a point short when he reached 1043. (These guys watch the ratings like a hawk.) Feldberg had to play just a little bit better including Pro Worlds and finally made it. Climo first got the 1044 rating in September 2002 and held it for the next update in March 2003. We'll see if David can hold it for at least the same time period as Climo, or perhaps, can he beat the 1044?

Nikko Locastro, somewhat overshadowed by Feldberg, held on to a 1040 rating for the second update which is extremely tough. Since ratings started in 1998, only two other players have reached 1040 or higher. One is Jesper Lundmark who just won the European Championship. He got to 1041 twice a little over a year ago. And I'll let you guess the other person. See the answer at the bottom. Hint: It's not Barry Schultz who got to 1039.

Among our young men, Simon Lizotte of Bremen, Germany has set the record at 1018 for the highest rating by a junior player under age 18. He's got one more rating update in October to improve on that before turning 18. Considering he just took third in Open at the prestigious European Championship, his chances appear good. Even younger, and amazingly even better at the European Championships, we have Seppo Paju of Lieto, Finland with an impressive 985 rating at age 16. However, he stunned everyone this past weekend when he unofficially averaged 1044 over the four preliminary rounds while in the Junior division and would have lead open by four throws at that point.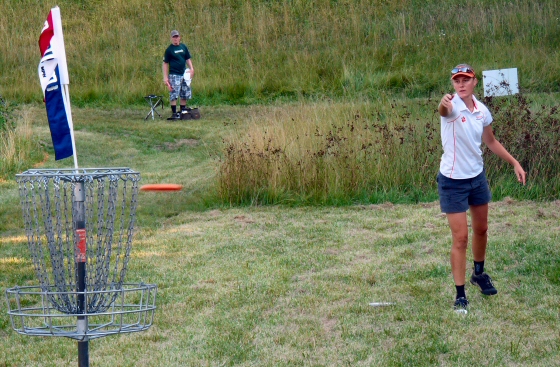 Sarah Stanhope at 959 rating has now passed Valarie Jenkins who slipped to 957. Sarah was bouyed by her winning performances at Worlds and the Vibram Open. Women have been making steady progress where 75 women in the PDGA database now have at least 900 ratings.

WORLD RANKINGS
David Feldberg held on to his top ranking followed closely by Nikko Locastro. These two have been in heated battles all season long with Feldberg holding a slight edge overall including making the Final 9 at Worlds and Nikko missing a chance by one throw. Eric McCabe made the big jump from 17th to 10th as a result of the player ratings getting updated with his Worlds performance. Cale Leiviska, Matt Orum, Sylvain Gouge and Steve Brinster have also made nice improvements among others.

Sarah Stanhope is now tops in the World Rankings barely passing Valarie Jenkins by just 0.02 points. Sarah owns the top two Womens titles for the next month as she prepares to defend her U.S. Womens title. These two are so close that the player who wins or finishes above the other at the USWDGC will likely hang on to the top ranking for the remainder of 2010.

Several women moved up the ladder nicely with leading Rookie candidate, Paige Pierce moving into 8th, Kristen Weidle and Angelica Frantz each moved up five spots into 9th and 10th. Camilla Jernberg is making big strides toward the top 10 moving from 35th to 17th on the heels of her big win at the European Championships. Expect a further move upward once her round ratings from that event get processed by the next update.
Link to World Rankings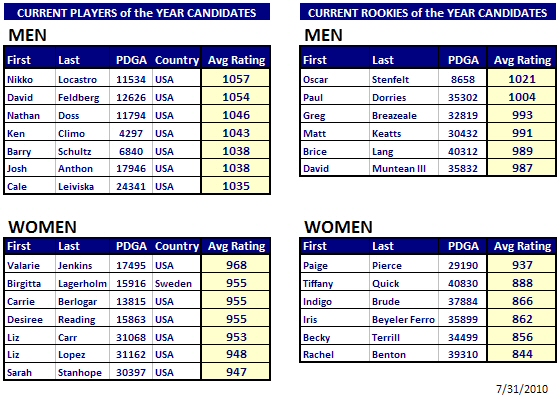 PLAYERS & ROOKIES OF THE YEAR
As expected, Locastro and Feldberg are battling it out on top of the Player of the Year standings with Nikko having a slight lead. Current standings only include events thru the end of July so their August action hasn't been processed yet. Feldberg will have a slight edge over Locastro in the Worlds ranking which comes into play in the final calculations. Eric McCabe and Michael Johansen and a few others are on the bubble for making it into the final seven with enough events remaining to make a difference.

Valarie Jenkins has a significant lead so far among women. Some of Sarah Stanhope's good events haven't been included yet. However, her shortened competition year due to her teaching duties makes it tough for her to play enough events to keep up with some of the other women who can tour more of the year.

Paige Pierce has a dominant lead, 49 average rating points ahead of the other contenders for Rookie of the Year. She currently sits in 8th for Player of the Year, just out of the running for the final seven at the moment.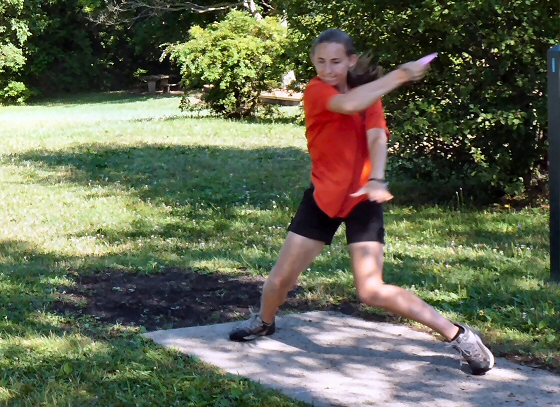 Former Junior World Champ, Oscar Stenfelt of Sweden has a similarly dominant lead for Rookie of the Year with an average rating for his key events at least 28 points ahead of those following. With only five events as part of the Rookie calculations, one or two really good events can move players up the standings before yearend.

The calculations to determine a player's average rating were slightly modified this year. A player's best Major/NT/ET event(s) are now double weighted to reflect their importance.
Link to Player & Rookie of the Year Standings
Answer: Darrell Nodland of Dickinson, ND hit 1040 in November 2008 at the age of 41 yrs 5 mo. Climo holds the record for oldest with a rating of 1040 or more at 42 yrs 1 mo.