Tattar, Hammes Power to Titles
Tattar, Hammes Power to Titles
2023 DGPT - Portland Open Final Recap
Monday, June 5, 2023 - 15:56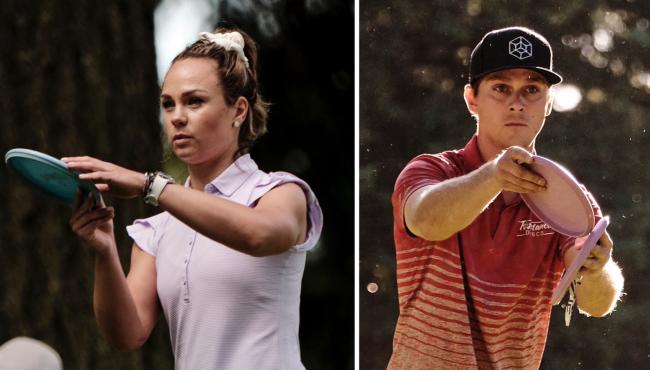 Kristin Tattar and Adam Hammes closed out the 2023 Disc Golf Pro Tour — Portland Open presented by Latitude 64 on top.
Both had to battle to the finish to return to the winner's circle.
Tattar struggled at times during Championship Sunday of the first Elite+ event of 2023 but her six-stroke cushion was more than enough to grab her fifth win in eight starts this season.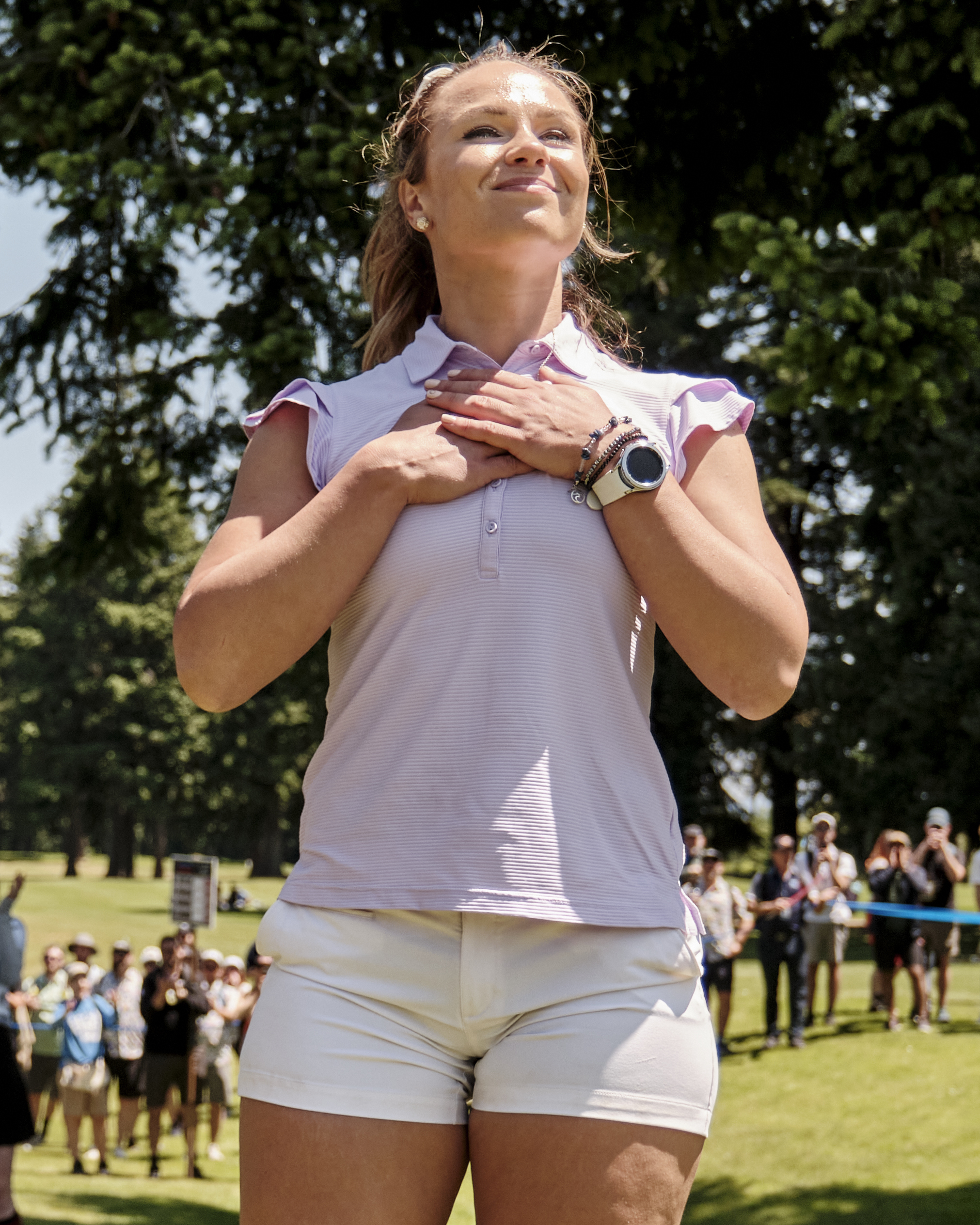 "I'm so relieved that it's over," Tattar told DGN's Terry Miller. "One of the toughest rounds of my life. It was so tough, I just kept reminding myself to fight, that I'm not a quitter. Things weren't going my way. Now that it's done and I came out as the winner, it's just amazing."
Sai Ananda applied the pressure on Tattar, who went 67% percent from C1X after posting a 94% mark through the first three rounds. Ananda, who kept hold of second place from start to finish, trimmed Tattar's lead to three strokes at one point at Glendoveer Golf Club, but Tattar would not be denied.
"I was checking the scores to know everyone's position," Tattar said. "I knew that there were hot scores out there, but I had a cushion, some strokes to play with, and I was determined."
Juliana Korver finished in a tie for third with Ohn Scoggins, who surged up the leaderboard with a stellar, 10-under, 1013-rated final round to set the course record on Glendoveer East. Scoggins and Korver both took down PDGA Masters Major titles a week ago in FP40 and FP50, respectively.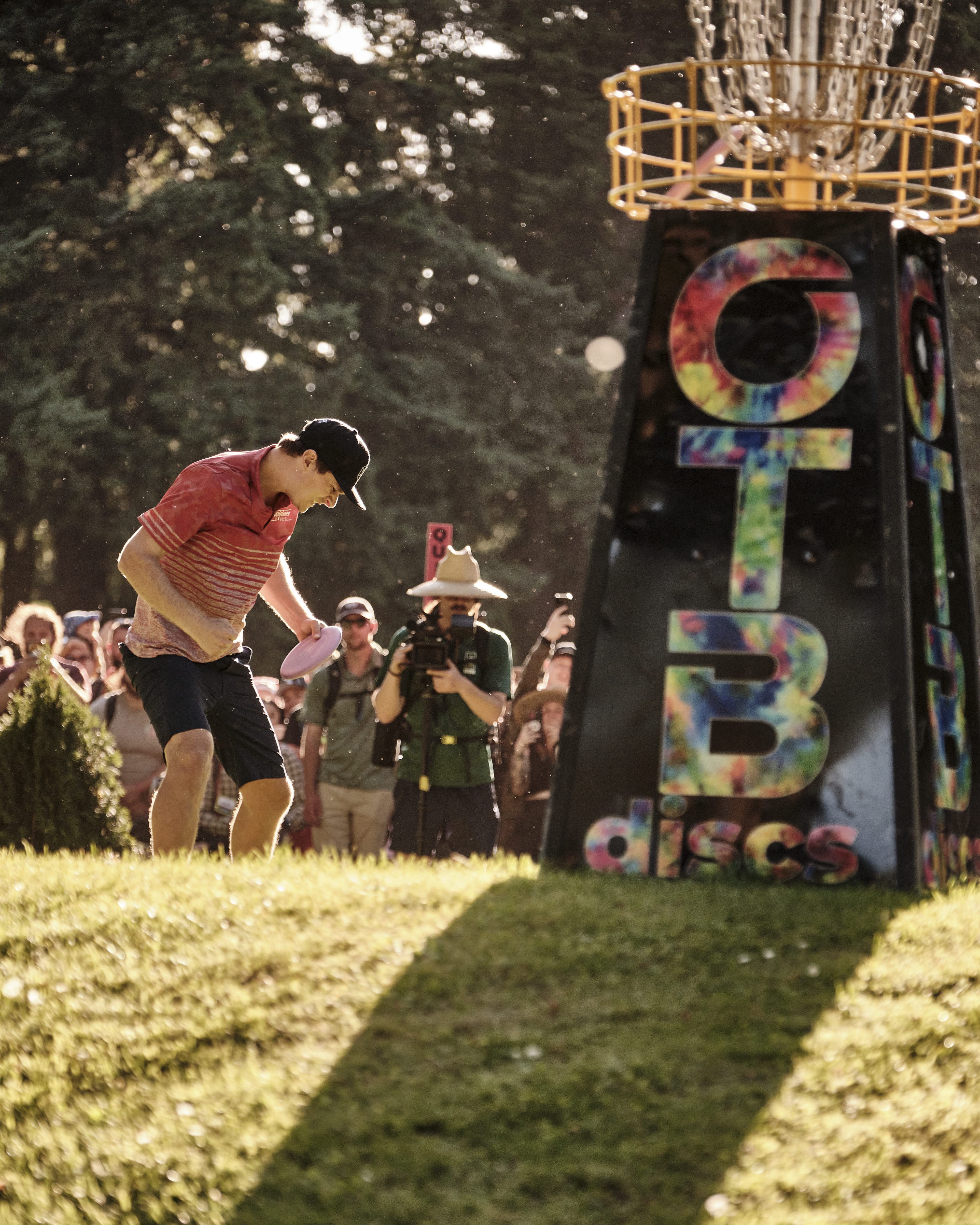 In MPO, Adam Hammes bounced back in round three with a course-record performance to take a one-stroke lead over a tight leaderboard into Championship Sunday.
That leaderboard changed throughout Sunday's final round, a three-way race between Hammes, Aaron Gossage and Corey Ellis.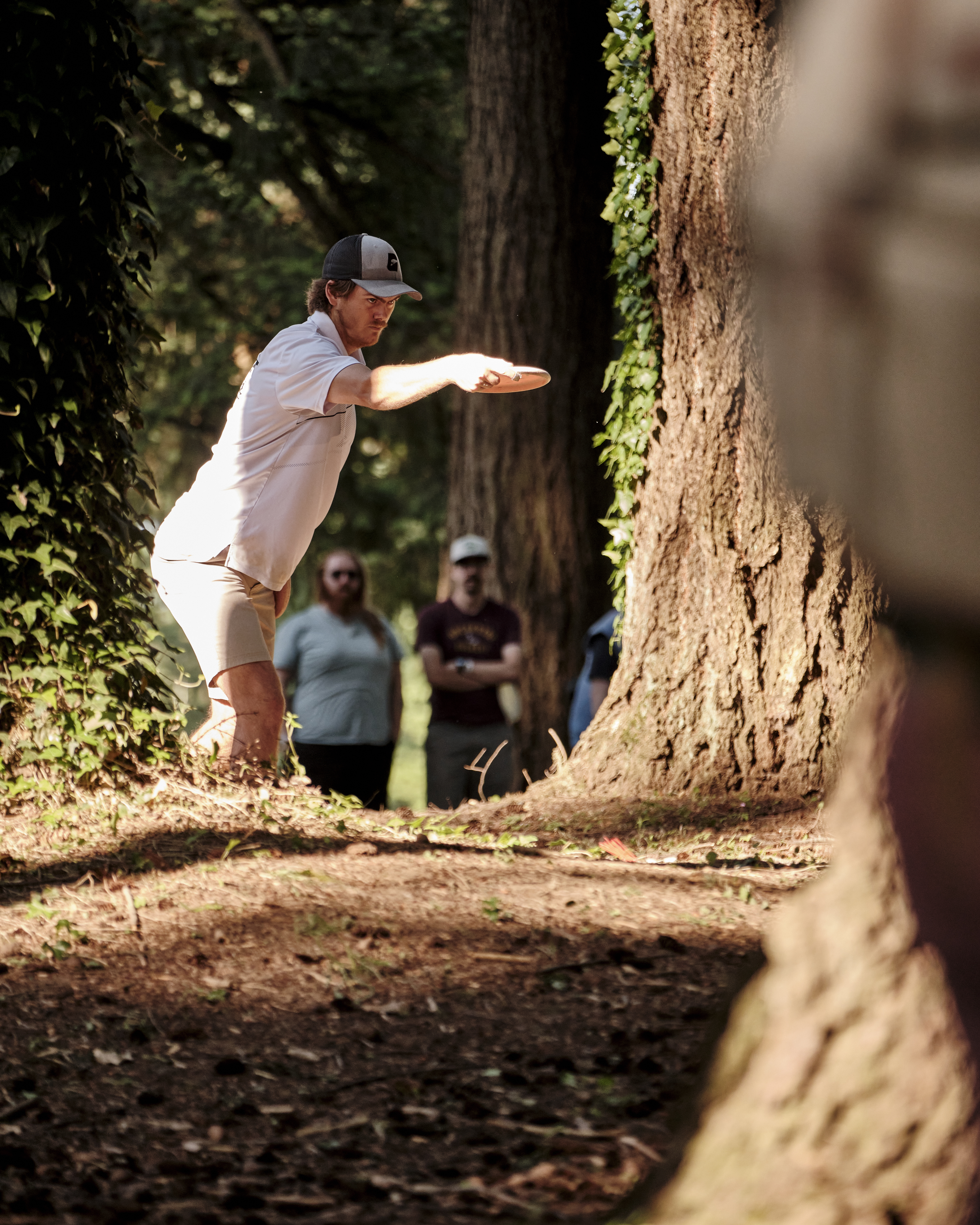 Hammes took that same one-stroke lead into 17 before a two-stroke swing put Gossage on top. On 18, Hammes went aggressive on the second shot of the par 5 but his roller went OB in circle 2. He then canned that 66-foot putt for birdie. Gossage navigated the fairway before his upshot came up short. His C1 bid to the elevated basket was low to send the two into a playoff.
Again, Hammes was clutch on the green, connecting on the birdie for his third Elite Series win.
"My last win was almost two years ago," Hammes told Miller. "It's weird how this game can go. You'll have your ups and downs and sometimes those downs last a long time but I'm back on top.
"The feeling was missed."
Ellis finished third, one stroke back of Hammes and Gossage. Isaac Robinson surged with a 10-under round and James Proctor finished in a tie for fifth with Alden Harris.
The Elite Series resumes at the Dynamic Discs Open on June 16-18 in Emporia, Kansas.