Tattar, Buhr Off to Strong Start
Tattar, Buhr Off to Strong Start
2022 DGPT - Ledgestone Open Round 1 Recap
Friday, August 12, 2022 - 09:41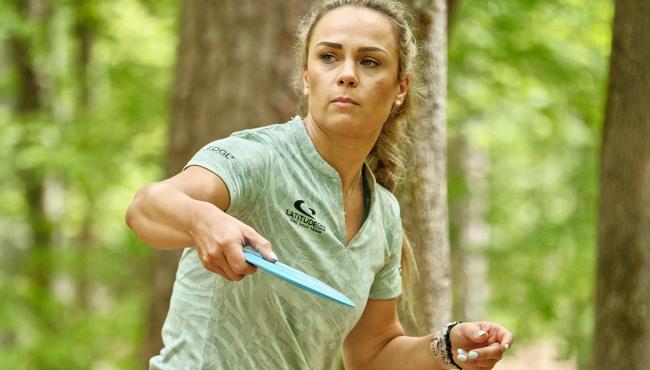 Kristin Tattar is back stateside and back in a familiar spot: On top of the leaderboard.
Gannon Buhr didn't go anywhere, but he's in a familiar position as well after the first of four rounds of the DGPT – Discraft Ledgestone Open presented by Bushnell.
The race, as has usually been the case in the 2022 season, is tight.
Returning to Elite Series action for the first time since May (which was a win), Tattar battled through a lingering injury for a 5-under round at Northwood Black to make her Ledgestone debut and lead by one stroke over Lisa Fajkus and Missy Gannon.
Tattar, who has not finished off the podium on the Elite Series this year, overcame some putting woes early but was stellar off the tee on Thursday in Eureka. She finished first in parked (17%), circle 1 in regulation, circle 2 in regulation and had 9.33 strokes gained tee-to-green, according to UDisc.
After starting with a bogey, Tattar bounced back with back-to-back birdies. Her final bogey came on five, but she responded with a birdie on six and was one of three players to go bogey-free on the back nine.
She closed it with the only birdie of the day in the field on 18 for her one-stroke lead. Tattar is 9-for-10 when having the outright lead after the first round of a Major, Elite Series or Euro series, according to Stat Mando. Fajkus, playing Northwood Black for the first time in tournament action as well, had a similar bounce-back stat. She erased all three bogies quickly, had a turkey at the turn and went three down over the final five holes. Gannon did her work near the turn as well, carding five-straight birdies, no easy feat at the daunting Northwood track.
Fajkus was first in fairway hits and went 100% from C1X. Gannon, like Tattar and Fajkus, was clean off the tee with 6.14 strokes gained tee-to-green and tied Tattar with a 44% mark in circle 1 in regulation.
Valerie Mandujano will round of the lead card at 3-under par, two strokes back of Tattar, as the FPO field heads to Sunset Hills.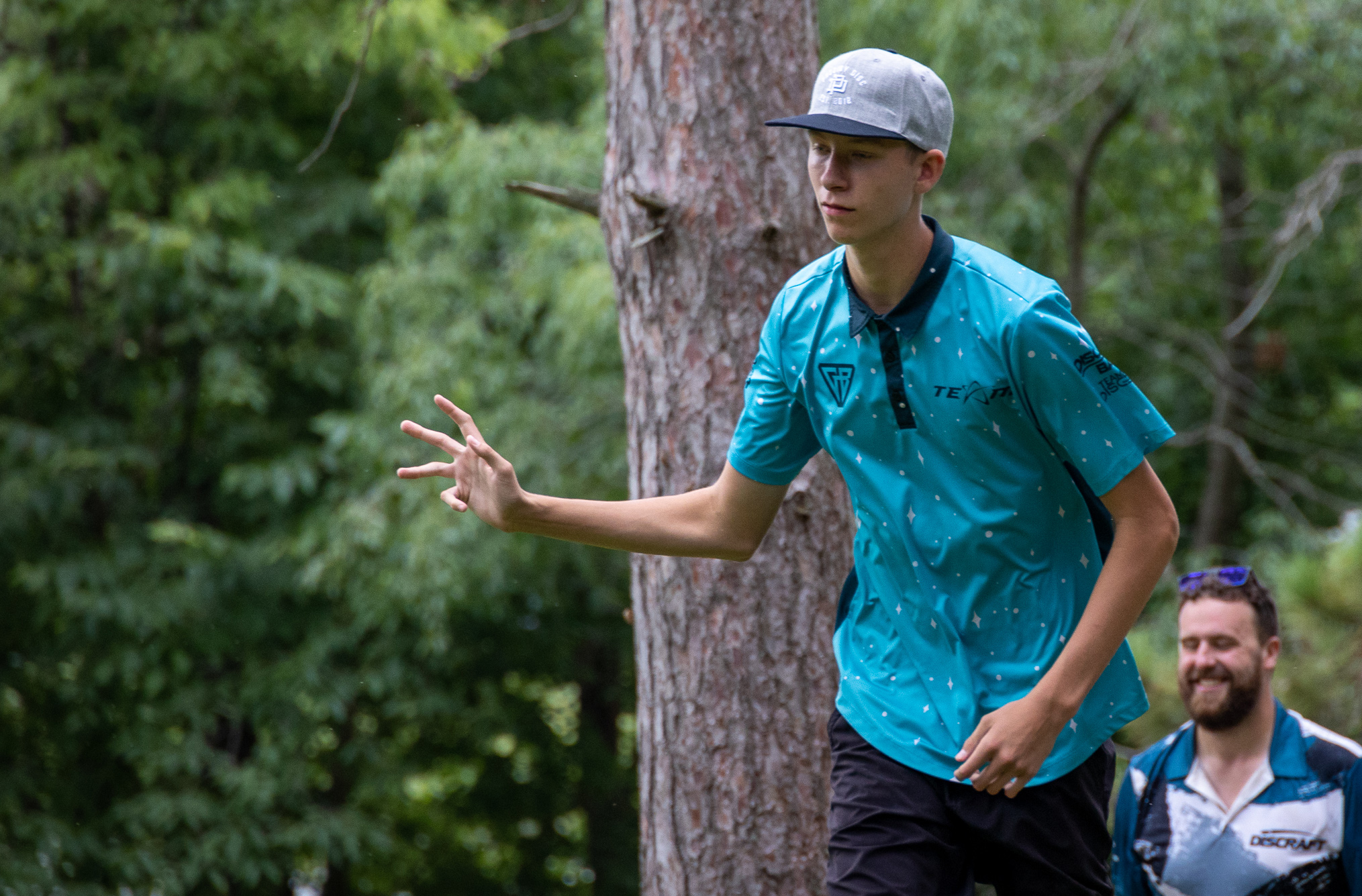 Meanwhile, over at Lake Eureka, Buhr got off to a downright blistering start, torching the temp course to the tune of an 11-under, bogey-free, 1086-rated round, the highest-rated round of his young career. He was solid in every category, notably OB rate: zero.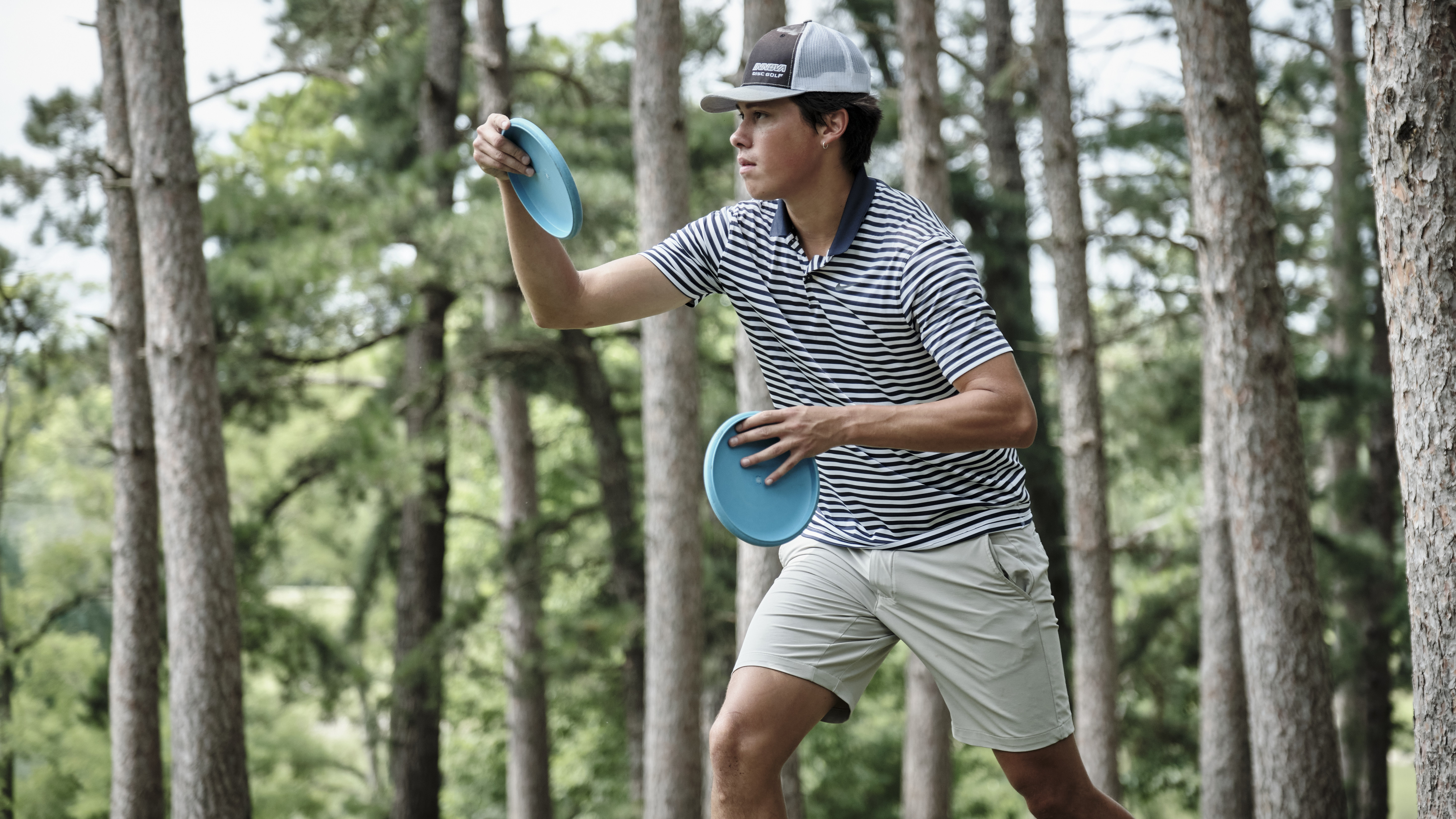 Anthony Barela had 11 birdies as well, but had two early bogies before taking off, birding nine out of 10 from hole 5 through 14 which included the three hardest holes on the course scoring-wise in 6, 13 and 14.
Florida's Kevin Keifer joined Buhr with a bogey-free round at 8-under and is solo third. Bradley Williams set the early pace at 7-under and rounds out the lead card as MPO action shifts to Northwood Black for back-to-back rounds in the woods.
FPO coverage begins at 9:30 a.m. CT on the Disc Golf Network. MPO coverage will begin at 5 p.m. CT with live coverage of the back nine at Northwood Black.