He Saw This Coming
He Saw This Coming
11th Tim Selinske Masters kicks off in Missouri
Thursday, September 9, 2021 - 01:01
Tim Selinske could see around the corner.
Pairing a passion for all things disc, a dream of what the future looked like for disc golf and the hard work to help lay the foundation for that bright future, Selinske motivated those around around him to encompass those same things.
"He was thinking about what is possible, what's next," Crazy John Brooks said Wednesday at the opening ceremony of the 2021 PDGA Tim Selinske U.S. Masters Championships. "It was like Tim could look around the corner and see the future.
"Tim would put it out there – 'You watch, Craze, we'll be watching disc golf on TV on Sundays.' This has been one of the best kept secrets for so long and now, we've finally experienced what it feels like to live at the speed of hard work, at the speed of innovation, at the speed of sacrifice. Tim said that we're only going to get better. He dedicated himself to what we're experiencing today."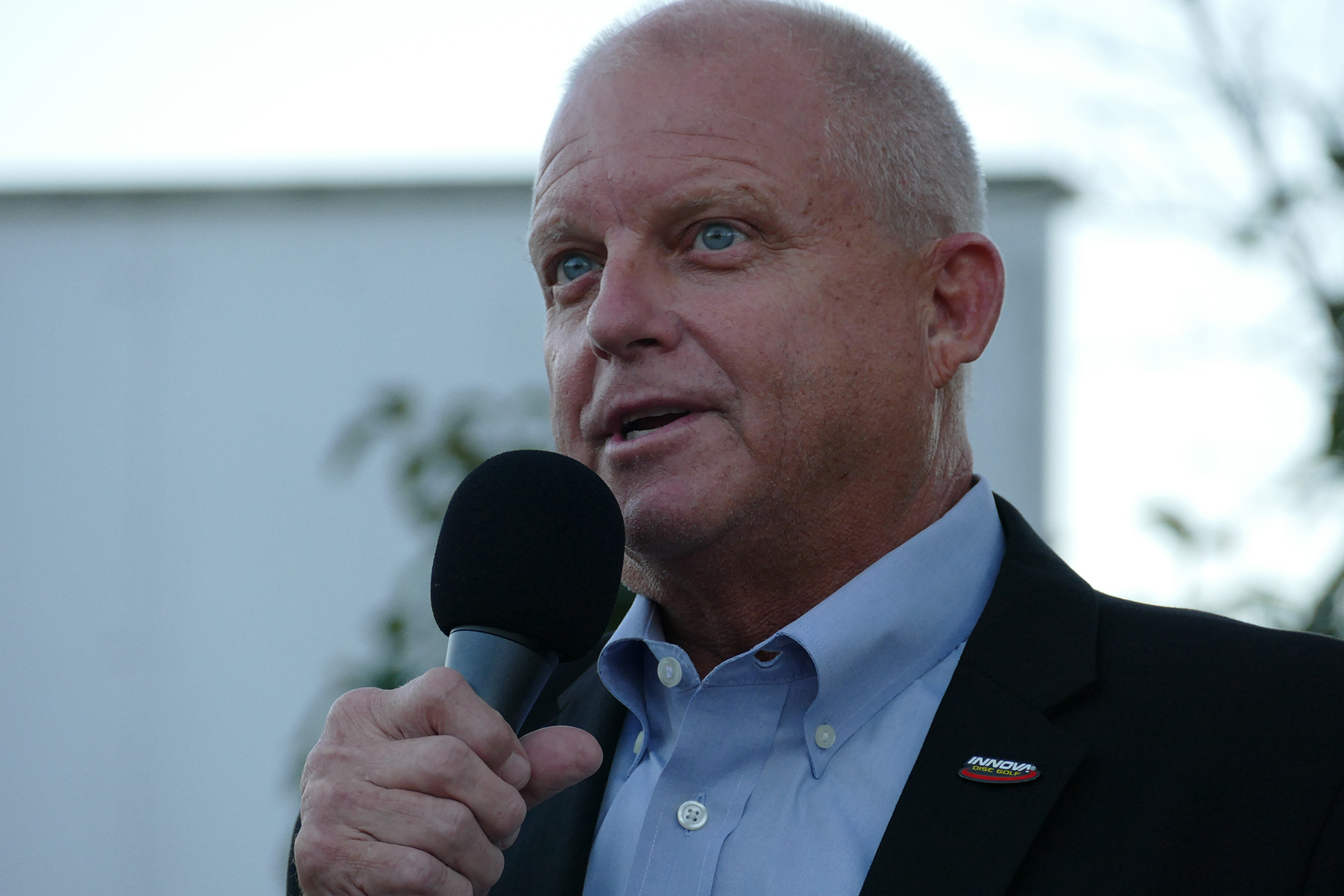 'How you doing, Ske?' A legend remembers a legend
Today, disc golf continues to reach new heights. PDGA number 189,759 was recently issued. There are over 90,000 active members. Over 6,000 tournaments have been sanctioned.
Brooks, in a passionate speech, challenged those in attendance.
"These are certainly exciting times and it's important to remember and embrace where we came from, and what has been accomplished to bring us to today," he said. "The entire population of our sport is enjoying the work of a select few. Let's rejoice in the resilience and veracity of our new generation of disc athletes that are now being propagated by the tens of thousands. Let's continue to prepare the places for the future generations that will grow up with disc golf in their life every day. Let's continue to act upon our dreams as Tim did."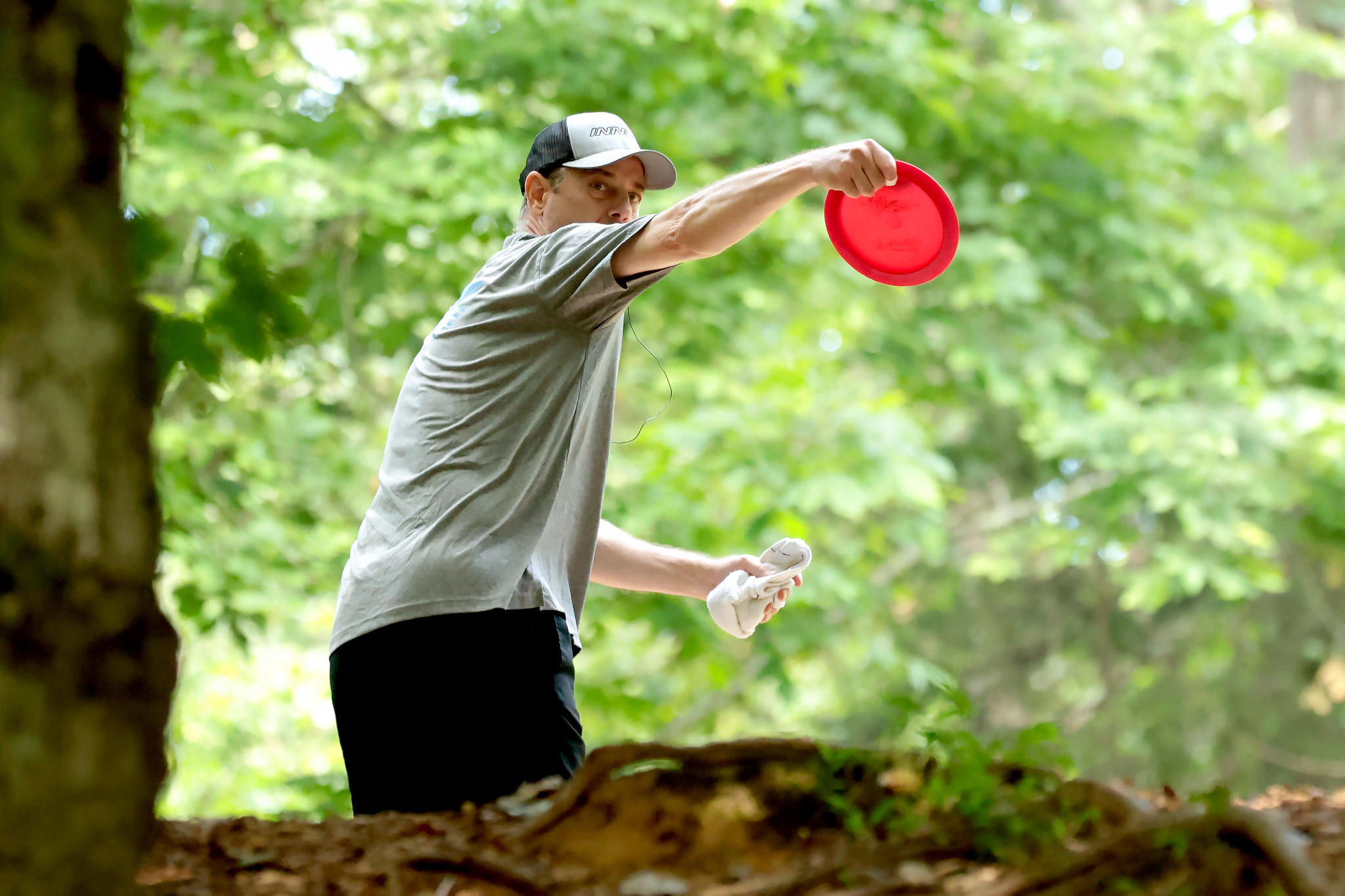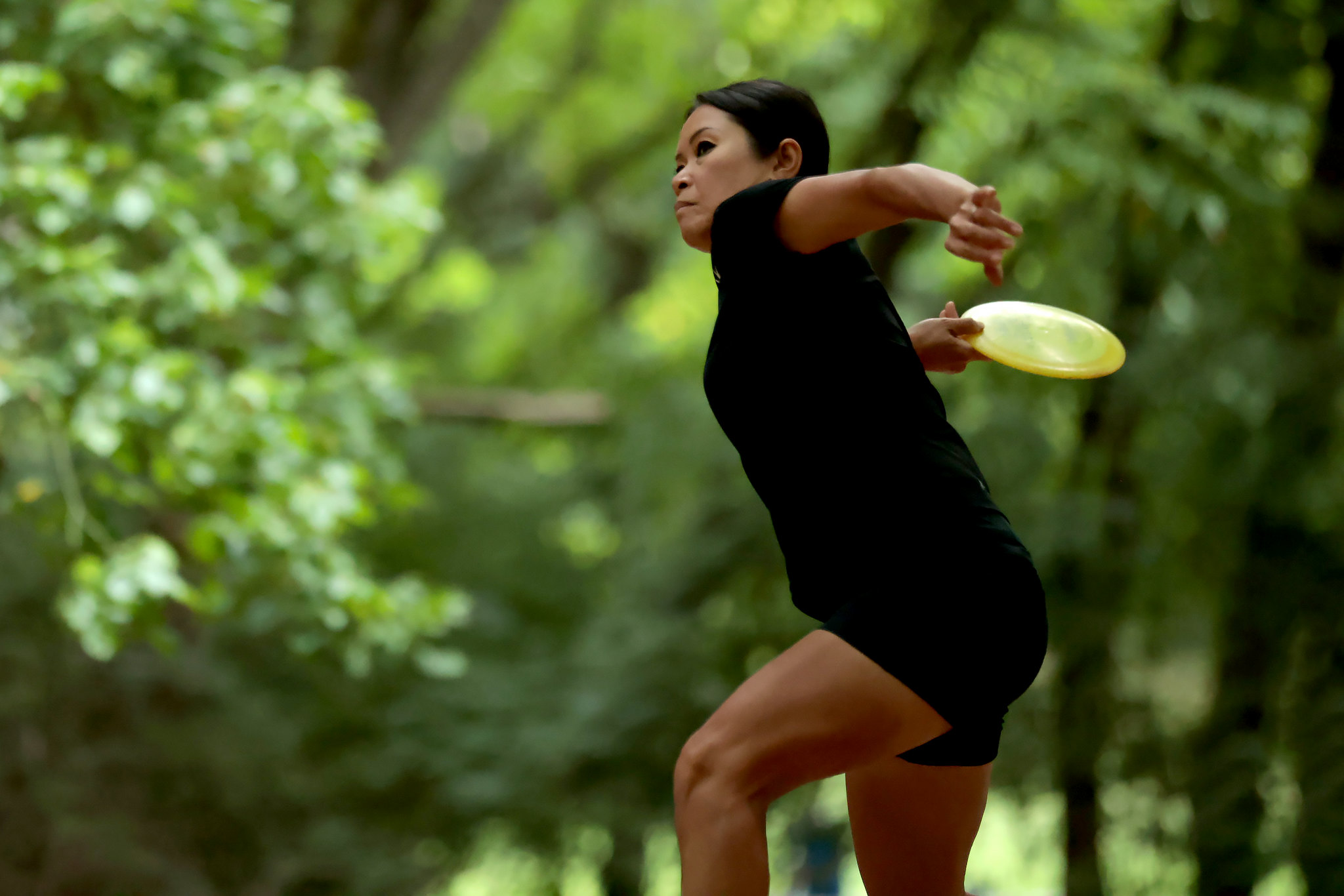 For the 11th year, players in the Masters fields – a large number who, like Brooks, were greatly impacted by Selinske before his passing in 2009 – have gathered for a PDGA Major in his honor in Columbia, Missouri, a place that has held PDGA-sanctioned events since 1985. The first Mid-America Open was held in July 1988.
History of the Tim Selinske U.S. Masters Championships »
"When I became president of our club four years ago, I got to meet Rick Rothstein – Disc Golf World News started right here in Columbia – and I got to learn about the history," tournament director Joe Douglass said. "We always heard 'back in the day, all of the top pros would come here.' The cool thing is when they said, 'back in the day,' it's all the players that are here right now. If they wouldn't have come here back in the day, this thing wouldn't have kept going."
Disc golf in Missouri from 1985 to now »
Beginning Thursday, 361 players across 22 divisions will compete for a PDGA Major title in Columbia at four courses in the area.
The field includes Barry Schultz, who owns seven Tim Selinske titles in MP40. Schultz will make his debut in MP50 this weekend at this event, setting up a showdown between him and Patrick Brown. The two went to a sudden death playoff in the inaugural Selinske in 2010 at the International Disc Golf Center in Appling, Georgia.
Des Reading, with two Selinske titles, is set to compete in the FP40 field.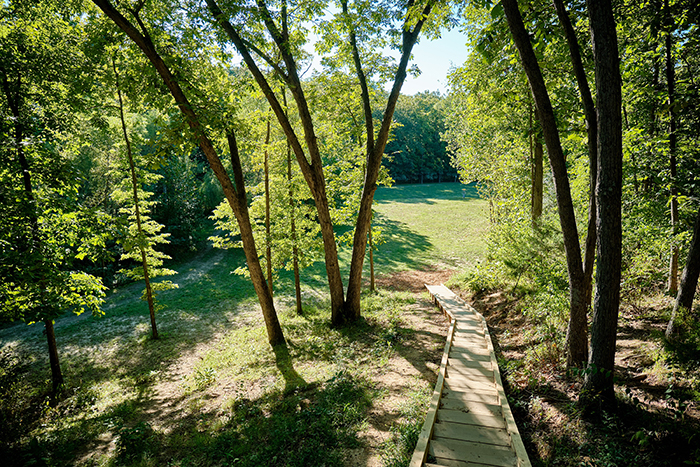 There are a number of faces — new ones and familiar ones — that will take part in chasing a PDGA Major, all while honoring a pioneer of the sport.
"Each one of us is a critical mass in this big picture of making this dream play out," Brooks said. "It takes each and every one of us. Tim would remind you that you could win the tournament even if you played four holes. You could be a champion without throwing one disc. You could make disc golf more than it was before you got here just by being positive and spreading the good word.
"It's about having such a passion for something and a dedication for something that you can actually make an extraordinary difference in something that you can make a plateau of sorts to get to and then push off from there."
How To Follow
Follow all of the action from the 2021 PDGA Tim Selinske U.S. Masters Championships on PDGA Live Scoring.
Post-Production Coverage
Be sure to check out post-production of MP40 from Ace Run Productions and of FP40 and more from Disc Golf Video League on the PDGA's YouTube page.