Rothstein, Hengeveld Join PDGA Marketing Staff
Rothstein, Hengeveld Join PDGA Marketing Staff
Expansion also includes event and IDGC difference-makers receiving full-time positions
Friday, January 24, 2020 - 16:43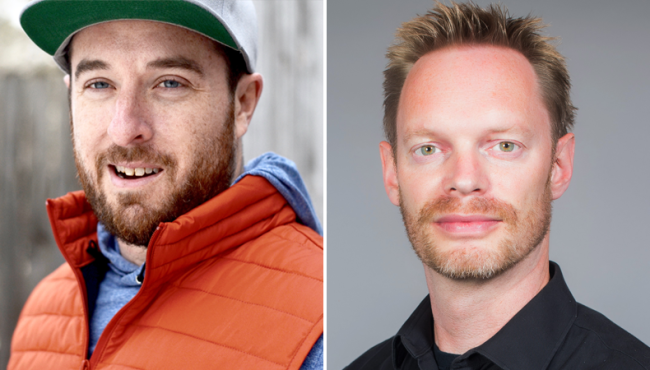 The Professional Disc Golf Association continues to enhance its staff as the organization keeps up with the demands of a 50,000-strong membership base, with two new players joining the marketing and media department last week.
Matthew Rothstein joins the team as a media specialist, while Dennis Hengeveld comes aboard as the digital marketing specialist. Both bring a stout work ethic, a hunger to learn, and a passion for disc golf to the table.
Rothstein boasts a wealth of experience in both writing and league organization. His resume includes work with news site Ultiworld Disc Golf and disc golf manufacturer Discmania, where he helmed the company's Game of Throws promotional event. More recently, Rothstein joined the staff of DiscGolfer Magazine as a contributing editor, and he still plans to contribute as he leaps to full-time status with the association.
Rothstein will handle, among other duties, written and video content on PDGA.com and on-the-ground coverage at PDGA National Tour and Major events with Communications Manager Steve Hill.
"This is the best time ever to be a disc golfer, and I couldn't be more excited to hit the road with the PDGA to help bring the sport to the next level," Rothstein said. "The media team is gearing up to cover all the year's biggest events, and we'll be working hard to bring disc golf fans right up to the action." 
Hengeveld's background is in web development and graphic design. His most recent role was at Silicon Valley networking giant LinkedIn, where he worked as a developer and engineer for more than a decade. During that time he oversaw the brand's expansion into China and the launch of its platform in Arabic.
With a skillset focused on user interface, Hengeveld will bridge the gap between the PDGA's marketing and technology teams, with a particular emphasis on boosting the association's digital presence on both PDGA.com and through various marketing initiatives.
"I am very excited to be starting this new adventure with the PDGA and feel very fortunate to have to opportunity to help promote the great sport of disc golf," Hengeveld said. "Look for me on disc golf courses in the Grand Rapids area (when the snow melts a little)."
Michigan is also represented on the PDGA Technology team, which added Mike Crist as a senior web developer. Crist is a long-time developer who is passionate about computer science, building apps, and a good cup of coffee. He'll be working on the PDGA's Tournament Director and Digital Scorecard platforms alongside his brother, Pete.
"I'm very excited to join the team and contribute to the PDGA's efforts to drive the sport forward," Mike Crist said.
In addition to three brand new staffers, a pair of contracted PDGA difference-makers were brought on as full-time staff: Todd Lion, an events coordinator, and Ginny Sweeton, our office manager at the International Disc Golf Center.
An experienced tournament director and former employee of General Electric, Lion has been a fixture at PDGA National Tour and Major events since coming aboard at the beginning of 2018. He works as part of the events team as a marshal, course inspector, and rules expert and has taken a hands-on role visiting tournament sites prior to events to make sure they meet PDGA standards.
Sweeton makes everything at the IDGC run smoothly. She has extensive experience in administration and office management, working for more than three decades in the market research field. After moving to Georgia with her husband, PDGA Tour Manager Andrew Sweeton, she worked as an administrative assistant and music director at a local church. Whether it is helping to coordinate travel and timesheets for our ever-growing staff, or making sure the books are balanced, she has proven to be an invaluable asset since becoming a daily fixture in Appling last year.
One more change at the organization came in the departure of longtime media manager Matt Gregoire, who was with the PDGA since 2012. Gregoire, better known as "Media Marty," was the PDGA Volunteer of the Year in 2011 before coming on as an employee and helped shepherd the association through an unprecedented period of growth at events and via the PDGA's online presence. Gregoire was particularly proud of the PDGA's social media audiences, which were built organically and without targeted advertising or giveaways. We extend our gratitude to Marty for his distinguished tenure and contributions to the sport.