Pierce, McBeth Take MVP Open Titles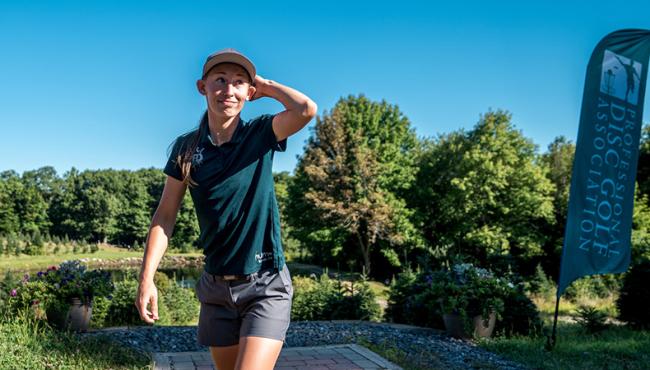 The MVP Open at Maple Hill is in the books for the FPO division, and there is now a five-time champion. 
Going into the day, Paige Pierce had a seven throw lead on the field. She would maintain her lead by carding a 3-under round to close out the tournament. With a sizeable lead, she was looking to retain that space to the back nine and then set the cruise control to victory. Pierce came out of the back nine at 1-over, with none of the field pushing to catch her. She grabbed a string of birdies on 15 through 17 to finish strong and under par for the win.
Pierce did not win the event last year but had won the previous four years. Fresh off her fifth PDGA World Championship crown she is now also a five-champion here at Maple Hill. Continue reading at DGPT.com >> 
A Race to the Finish
​The final round of the 2019 MVP Open at Maple Hill was one for the record books, as the top five players were all in contention going into the day. At one point in time, four of the five players were in the hunt. 
James Conrad dropped off early after a double bogey on hole 8. With two more bogeys on holes 11 and 12, he was out of the running for a repeat victory. That being said, Conrad focused on giving the crowd a show: His highlight-reel performance of the day came on hole 17, when he carded the eagle 2. Continue reading at DGPT.com >>