PDGA Radio Episode 73: 2019 Pro Worlds Mega Preview
PDGA Radio Episode 73: 2019 Pro Worlds Mega Preview
Courses, coverage, storylines, and the defending champs!
Monday, August 12, 2019 - 15:55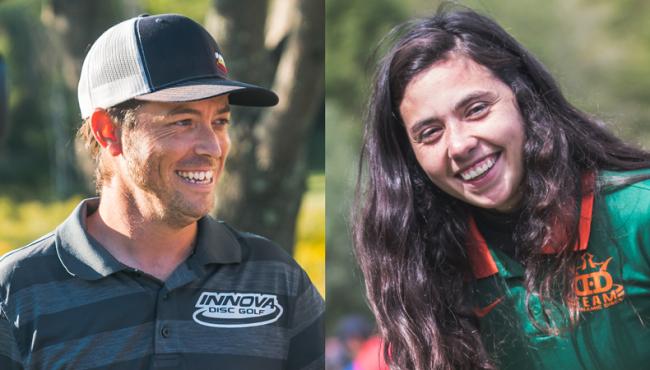 It's time for our Pro Worlds Mega Preview on PDGA Radio! Steve Hill and Sara Sinclair are on the ground in Peoria, Illinois, and are breaking down the courses (1:15), including the hype around the newly redesigned Northwood (14:10), and media coverage (25:45) for this five-day PDGA Major. Defending champions Paige Bjerkaas (34:00) and Gregg Barsby (52:40) join the show to talk about how life has changed as world champs and how they view their relative underdog status this week. Steve and Sara wrap up the show by looking at storylines involving Paige Pierce and Paul McBeth's quests for their fifth world titles (1:11:45); players who are battling injury (1:15:30); contenders outside the usual household names (1:18:55); and their picks to win the event (1:21:55).
Be sure to subscribe on iTunes, Stitcher, Spotify, and Google Play, and share your feedback at [email protected].