PDGA Radio Episode 39: Paul McBeth Talks New Sponsorship
PDGA Radio Episode 39: Paul McBeth Talks New Sponsorship
A wide-ranging interview with the four-time world champion
Monday, November 19, 2018 - 22:36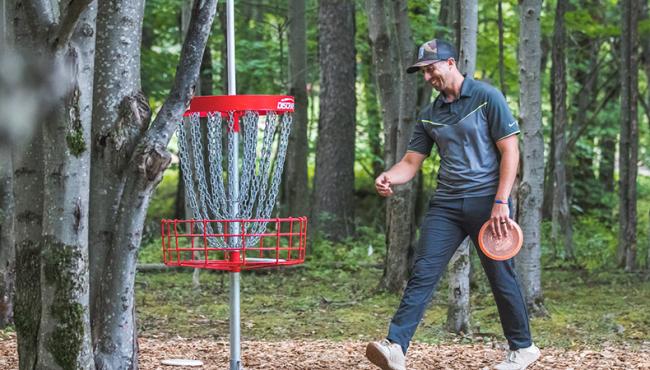 "I think it's good when other companies are offering [contracts] to players because it kinda starts a competition. That's what we're out here doing – this is a competition, and I think companies should be competing for players just as much as we should be competing for wins."

– Paul McBeth
In his first long-form interview since switching sponsors, four-time PDGA World Champion Paul McBeth confirms the details of his new contract (3:20) and opens up about why he decided to move on (5:30). The California pro also talks getting the blessing of new teammate Nate Doss (9:15) and the role his agent played in negotiations (10:40). Later, McBeth discusses the impact the move can have on other players and the sport as a whole (15:00); if he had second thoughts before really committing (18:20); and the recent changes to the Disc Golf Pro Tour's media landscape (27:25). And, of course, there's plenty of discussion about what he'll throw.
Later, Steve and Sara give their take on all of the recent news and share what they're grateful for this Thanksgiving.
Listen to "Episode 3.39: Paul McBeth Talks New Sponsorship" on Spreaker.
Be sure to subscribe on iTunes, Stitcher, Spotify, and Google Play, and share your feedback at [email protected].