PDGA Euro Tour #3 - Kokkedal Open
PDGA Euro Tour #3 - Kokkedal Open
Round 1 recap
Friday, May 13, 2022 - 16:47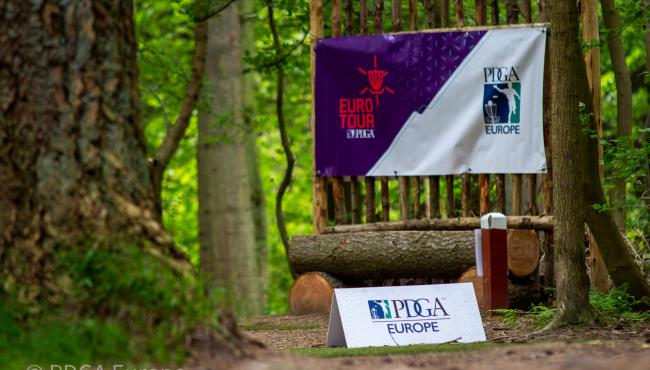 The third stop on the PDGA Euro Tour kicked off today in Kokkedal, Denmark with the Kokkedal Open powered by Prodigy Disc. The three-day event will take place on the Eghjorten White and Kokkedal White courses. Post-produced coverage of MPO and FPO lead card will be available on the MDG Media YouTube channel.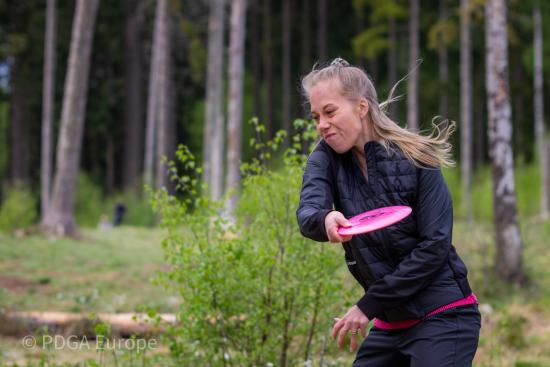 Open Divisions
FPO opened the premier side of the competition on the Eghjorten White course. The 2421 meter, par 67 track offered up only 11 birdies to the FPO field.
Anniken Steen from Ingeberg, Norway leads the FPO division with a 934-rated three over par score to open the tournament. Anniken scored lone birdies on holes eight and 13 to help vault herself into the lead. 
Camilla Kampen of Fredensbord, Denmark also scored lone birdies on holes four and 16 and currently sits in fifth place. Camilla also tied Laura Posch of Vienna, Austria with the most birdies in the opening FPO round, both getting the green circle on their score card three times. Antonia Faber from Stahnsdorf, Germany and Lykke Lorentzen from Tønsberg, Norway are currently tied for second in FPO at four over par.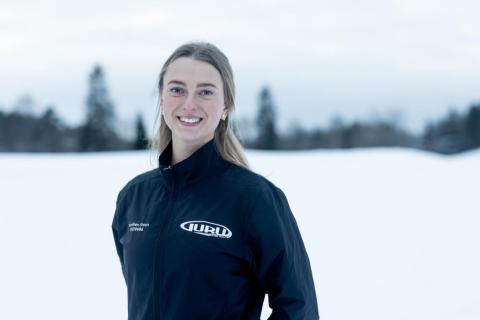 In the MPO division, Emile Barbe from Geneva, Switzerland and Josef Berg from Borås, Sweden lead the way with 1025-rated nine-under rounds. They are followed closely by the German duo of Jerome Braun and Victor Braun, who both shot 1018-rated eight-under opening rounds.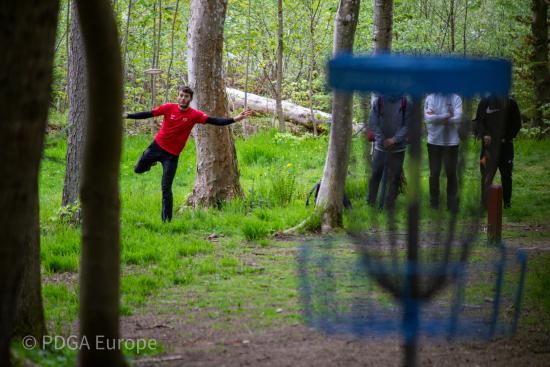 The top of MPO is fairly crowded with the top ten competitors all within three throws of the lead. Perhaps due in part to two of the event's favorites showing signs of struggle in the opening round. Timo Hartman, the 1022-rated player from Hamm, Germany showed early putting struggles but managed to stay in contention with two rounds to go. He currently sits in twentieth place, five throws off of the leading pace. 
Meanwhile, international-fan-favorite KJ Nybo was still recovering from an injury suffered during Thursday's practice round, which lead to a 980-rated three under opening round.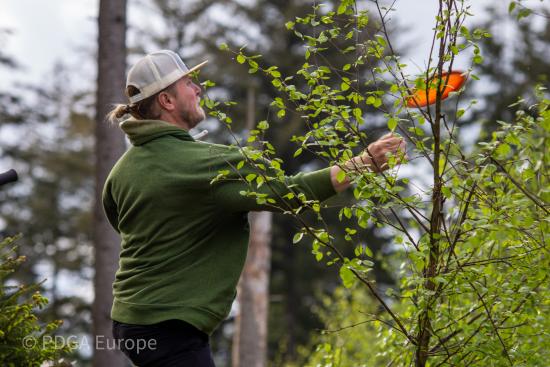 Masters Divisions
Jan Baess from Bremen, Germany took a commanding lead in the MP40 division, shooting a 1029-rated, eight under opening round on the nearby Kokkedal White course. He leads Jörg Eberts from Greifswald, Germany by four throws.
On the FP40 side, Lena Brammer Klokmose from Brønderslev, Denmark shot has the rare distinction of leading the event without throwing a single birdie through the first round. She leads Norwegian Lydie Hellgren by one throw.
MP50 saw two competitors throw 1000-rated opening rounds with Jens Rud from Esbjerg, Denmark and Richard Kappling from Bestorp, Sweden working their way to 1019-rated seven-under and 1001-rated, five-under rounds respectively.
Finally in MP60, Wolfgang Kraus from Trebur, Germany shot the lone under-par round with a 972-rated two under.
Follow the scores from the Euro Tour #3 at PDGAlive.com.