A Pair of Co-Leaders Set the Pace
A Pair of Co-Leaders Set the Pace
2022 DGPT - Discraft Great Lakes Open Round 1 Recap
Saturday, July 30, 2022 - 09:08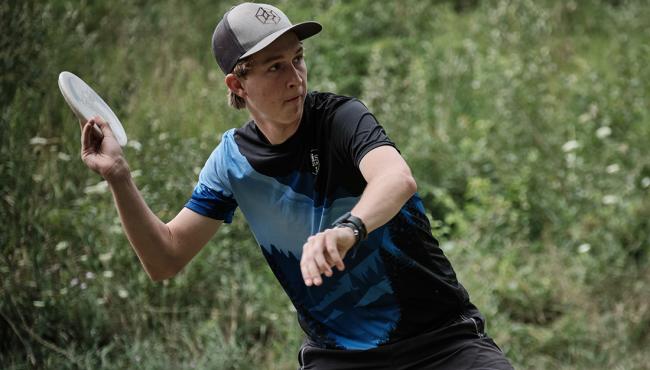 All four co-leaders after the first round of the 2022 DGPT – Discraft Great Lakes Open finished on the podium last year.
They're making an early push for the trophy this year in Milford, Michigan.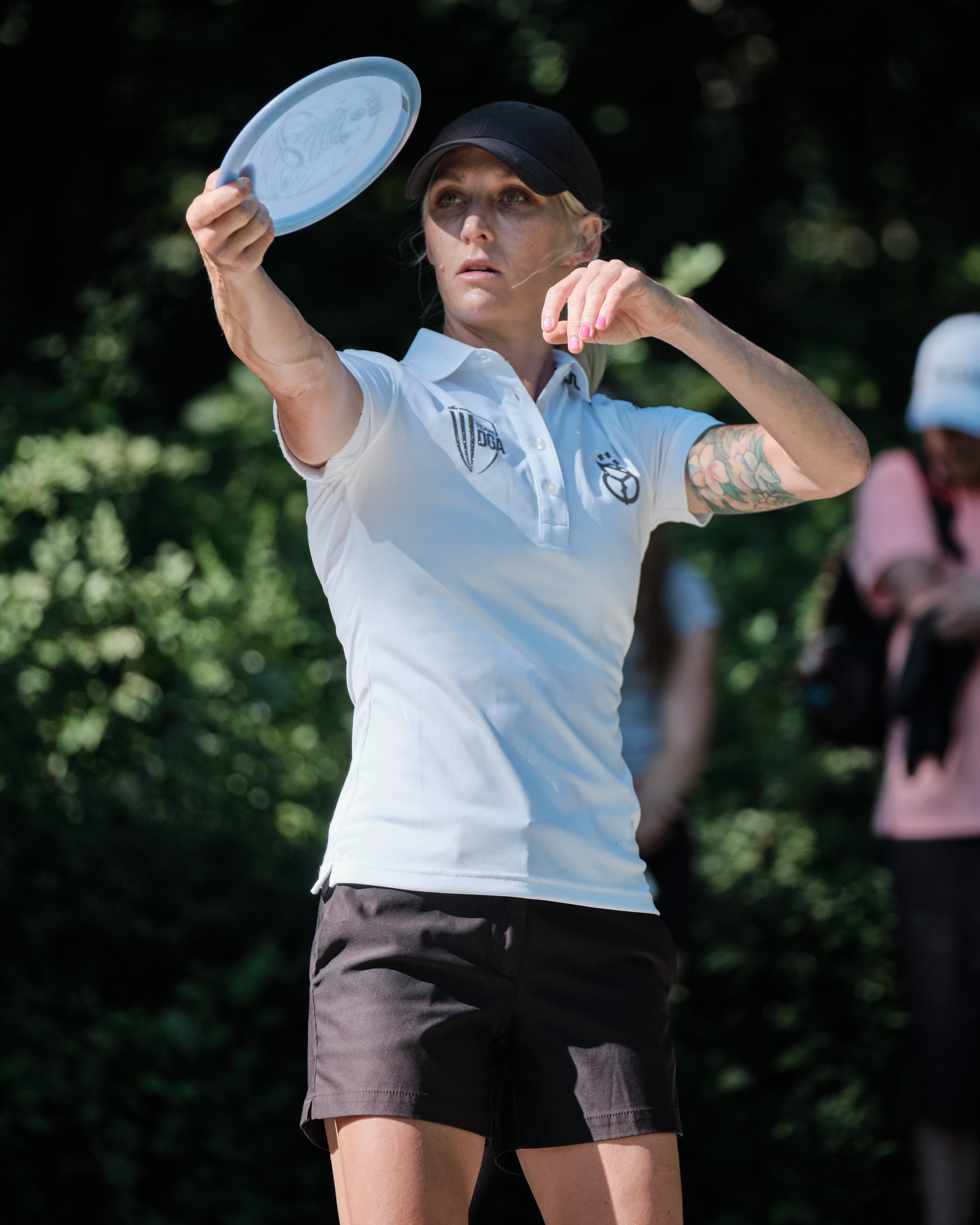 Catrina Allen and Paige Pierce went two different ways – Allen finishing strong and Pierce coming out blazing – to find themselves tied atop the leaderboard after Friday's round.
In the afternoon it was more of the same, Corey Ellis finished birdie-birdie to hit double digits while the Michigan native Kyle Klein found the 10-under mark on hole 16.
Pierce and Allen finished second and third, respectively, behind Kristin Tattar in 2021. Klein and Ellis grabbed the same finishes behind Eagle McMahon a year ago. Both Tattar and McMahon are not in action this weekend as a new champion will be crowned. But that coronation is far from over. In both fields, the closes competitors are within just a single stroke.
Emily Beach and Valerie Mandujano round out the lead card in FPO and are joined by Natalie Ryan at 6-under par, just a stroke off the pace. Macie Velediaz rallied for a 5-under round and Juliana Korver and Ohn Scoggins are at 4-under heading into Saturday.
Pierce led the field in fairway hits, strokes gained tee-to-green (7.58) and had a 100% scramble rate when things went sideways at the Toboggan. Allen, meanwhile, was second in strokes gained putting, according to UDisc. In MPO, the margins are just as tight.
Paul McBeth was one the only player to open with a turkey of three birdies and one of three players to close the round in the same fashion. He's one back at 9-under and Calvin Heimburg rounds out the lead card at 8-under par.
Albert Tamm and Brodie Smith set the early pace at 7-under and the number held for a long time. They're joined by Gannon Buhr two strokes back and Simon Lizotte rounds out the chase card at 6-under par. Four more players are tied with Lizotte in eighth place.
Klein led a majority of the driving statistics in round one (parked, C1 in regulation, strokes gained tee to green) and Ellis had some highlight-reel drives as well to go with his usual stellar putting.
Round two coverage of DGLO begins at 9:15 a.m. ET for FPO and 3 p.m. ET for MPO on DiscGolfNetwork.com