McMahon Kicks Off Konopiště With Course Record
McMahon Kicks Off Konopiště With Course Record
Lizotte in second; defending champ Wysocki back in 14th
Thursday, July 12, 2018 - 18:27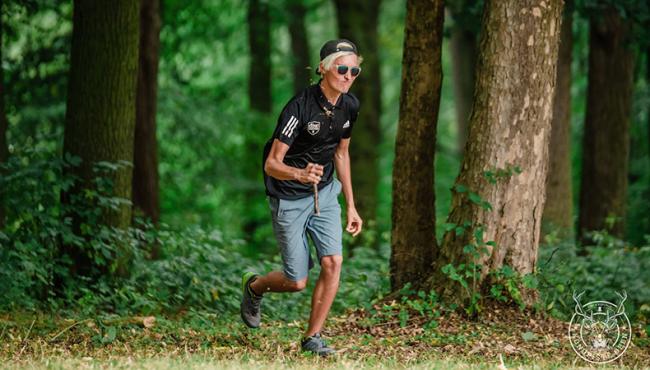 Eagle McMahon's total score over three rounds of the 2017 Konopiště Open was 15-under par.
He only needed one round at the Franz Ferdinand course this year to best that performance.
McMahon kicked off 2018's European Major with a stunner, firing off a 16-under par 51 that broke the Konopiště Open course record and put him in the lead at the four-round tournament. Simon Lizotte's 14-under par 53 put him in second place, while Seppo Paju and K.J. Nybo tossed 12-under par 55s to land in third.
A star-studded, five-player logjam makes up fifth place: Four-time PDGA World Champion Paul McBeth, reigning United States Disc Golf Champion Nate Sexton, three-time U.S. Champ Will Schusterick, 2009 PDGA World Champion Avery Jenkins, and 19-year-old Finnish sensation Väinö Mäkelä all shot 11-under par 56s.
McMahon's 1081-rated performance comes on the heels of his 1089-rated closer at last month's Utah Open. The tournament also marks his first reunion with trainer Andreas Gertsch since the winter retreat to Switzerland that he has credited with much of his recent success. McMahon logged three practice rounds under his coach's watch as he prepared for the event.
"That really helped me get in a good mental space," McMahon said. "He had me discuss my game plan while we were playing."
That doesn't mean he didn't have some nerves. McMahon said he was up in the middle of the night still debating his strategy on hole 1, a 122-meter downhill shot that features out-of-bounds down the left side. He was choosing between two different plastics of the same mold, a Discmania FD, and went with one that was more overstable. Then, he got the spotter's red flag off the tee.
"I'm like, 'Crap, I have to go to the drop zone,'" McMahon said. "But it seemed close out of my hand." He played his inbound shot as a provisional, then walked up to his tee shot, which had actually landed safely.
"Instead of taking a 4 on hole 1, I 2'd it," McMahon said. "Which automatically felt like two bonus strokes."
That was all the boost he would need, as he slayed the Franz Ferdinand course to the tune of a 78 percent green hits rate. Known for his powerful backhand, McMahon estimated that he threw forehands on more than half his shots during the round as he sought to navigate many of the course's right-hand finishing holes.
"I'm definitely leaning on it a little more this year," McMahon said. "It's probably the shot I'm feeling most comfortable with if I have to stick a green."
Ironically enough, then, the forehand was almost the shot that derailed his course record-breaking performance. McMahon turned over his drive on the 136-meter 18th, and it flexed further left than he intended. Still, it skipped through the rough and left him with a 14-meter look for birdie, which he collected with an authoritative smash of the chains.
"I didn't even think I was gonna be in position to have that easy of a putt," McMahon said. "Once I saw it was that close, I was like, 'Oh wow, this is my time. This is my time to capitalize on it.'
"It was history from there," McMahon continued. "I was super pumped to get the course record. It may not have been 18-under like Paul [McBeth's Great Lakes Open round], but two strokes off ain't bad."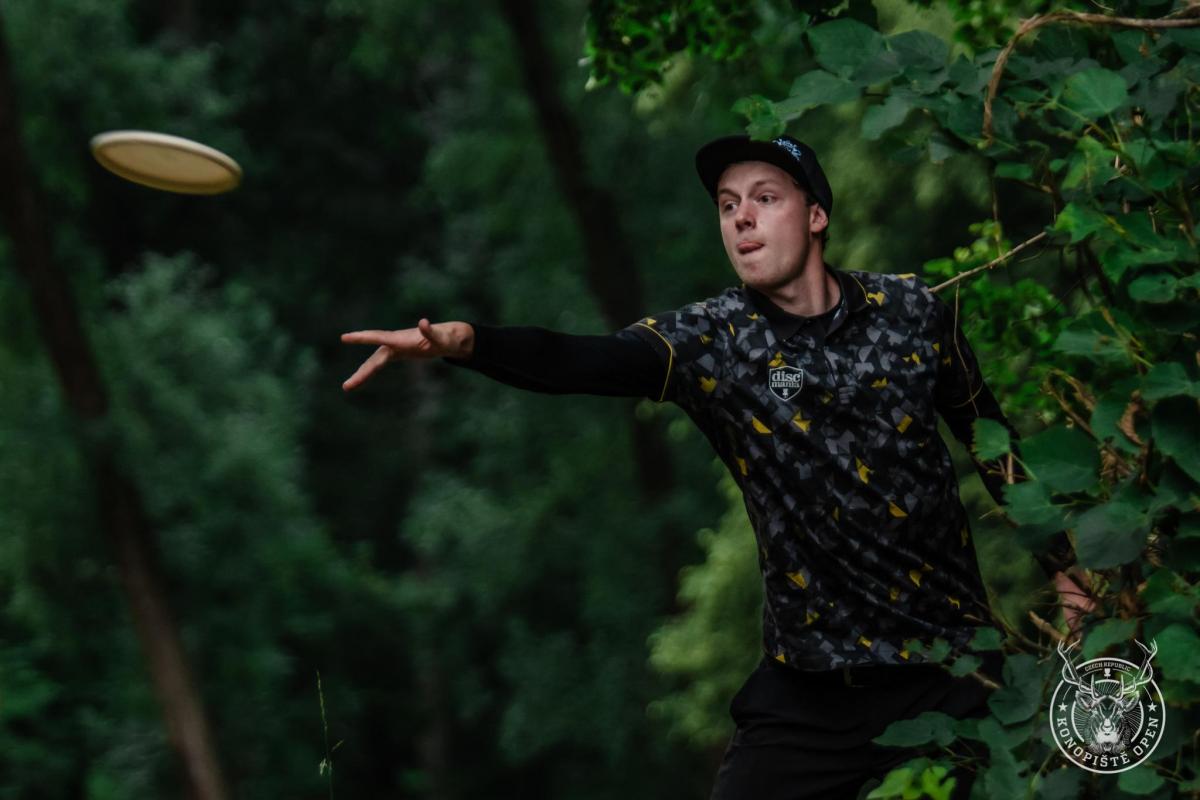 Though it was two strokes off McMahon's pace, Lizotte's 1067-rated delivery was nothing to scoff at. His five bullseye hits tied Paju for the lead, and Lizotte was one of only eight players to eagle the par 5, 311-meter 11th.
Just off a two-week tour through Finland and a six-day refresher at home in Germany, Lizotte said he's playing "the best disc golf I've ever played."
"I just felt ready for this tournament," he continued. "This course is laid out for Eagle and me, basically. No OBs and long, open holes, so it'll all come down to the putting green because we'll get birdie chances on every hole."
McMahon agreed that the course was ripe for scoring, and that put an odd level of pressure on competitors. "It's really strange because every single hole you're throwing you feel like you have to birdie, but if you don't birdie it it's not that bad, either," he said. "…It kinda makes sense, but not really: It's a really hard, easy course."
McMahon broke the previous track record that was established by defending tournament champion Ricky Wysocki, a 15-under par 52 during the first round of the 2017 Konopiště Open. Wysocki played to an 8-under par 59 Friday that has him in a 10-way tie for 14th place, but neither McMahon nor Lizotte felt the reigning PDGA World Champion was out of contention.
"Eight-down's not the worst score ever – it's pretty decent, honestly," McMahon said. "I'm perfectly capable of shooting 8-down and Rick is definitely capable of shooting 16. You kind of have to…put your head down and birdie."
"Of course we can never count Rick out after one round," Lizotte said. "There's three more rounds to go on this huge course…I don't know, it's so hard to predict right now because there's so many holes left."
With relatively low winds and temperatures set to tick up by about 10 degrees on Friday to 25° C, conditions for low scores are still in the cards. Even if McMahon can't repeat 16-under for a second day in a row, the benchmark showing to start the four-round event had him feeling like he could stave off a letdown.
"I feel like a good formula is you need to have one stellar round to set the tone, then play off that," McMahon said. "Even if you aren't playing super hot, maybe, maintain a steady pace…Keep on battling. It's a long tournament."