Kramer Swears He Has a Backhand
Kramer Swears He Has a Backhand
A forehand-only — for the most part — breakout in Europe
Thursday, July 28, 2022 - 23:52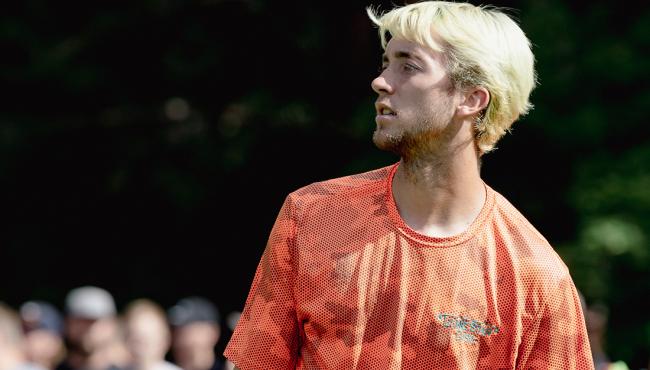 Chandler Kramer swears he has a backhand.
Over the past two breakout weeks for the tour rookie, it hasn't been necessary.
Kramer made noise overseas, first finishing fifth at the PDGA Euro Tour – PCS Sula Open presented by Innova and then following that up with a fifth-place finish at the PDGA Major European Open presented by Discmania, using just his forehand in the process.
He cleared it up on Thursday at the press conference ahead of the DGPT - Discraft Great Lakes Open: He threw one backhand shot in Nokia.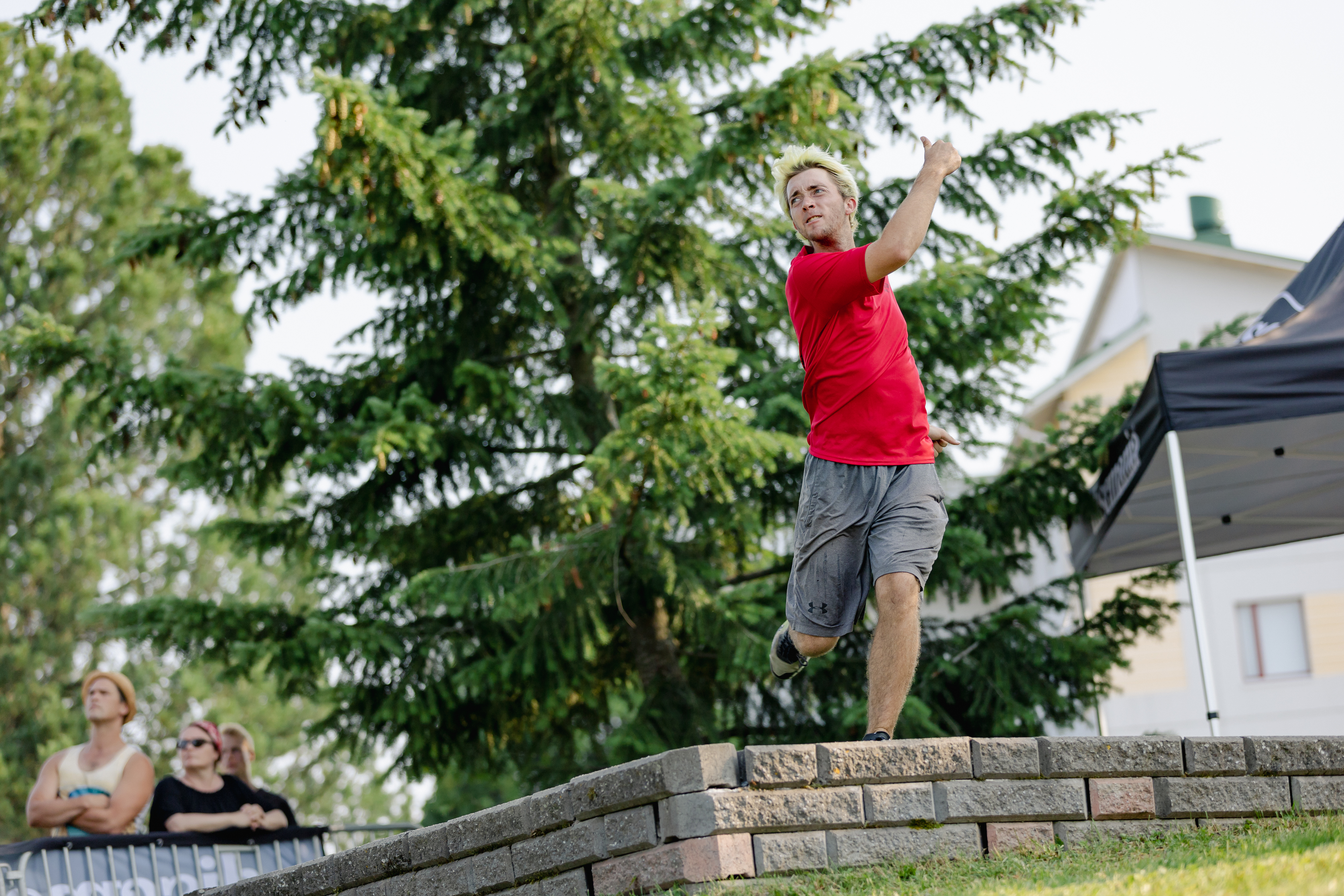 "Do I have a backhand? The answer is 'yes'," Kramer told Terry Miller. "I threw one backhand at the European Open, for the record. Hole 1, I threw a tee shot, not great, and then threw a backhand upshot."
The rest of the time on the Beast for Kramer, in his first year on tour and just his third year as a PDGA member, was a brilliant forehand game that catapulted him into the spotlight and to the lead card.
"To sum is up very quickly, incredible," Kramer said of the past two weeks.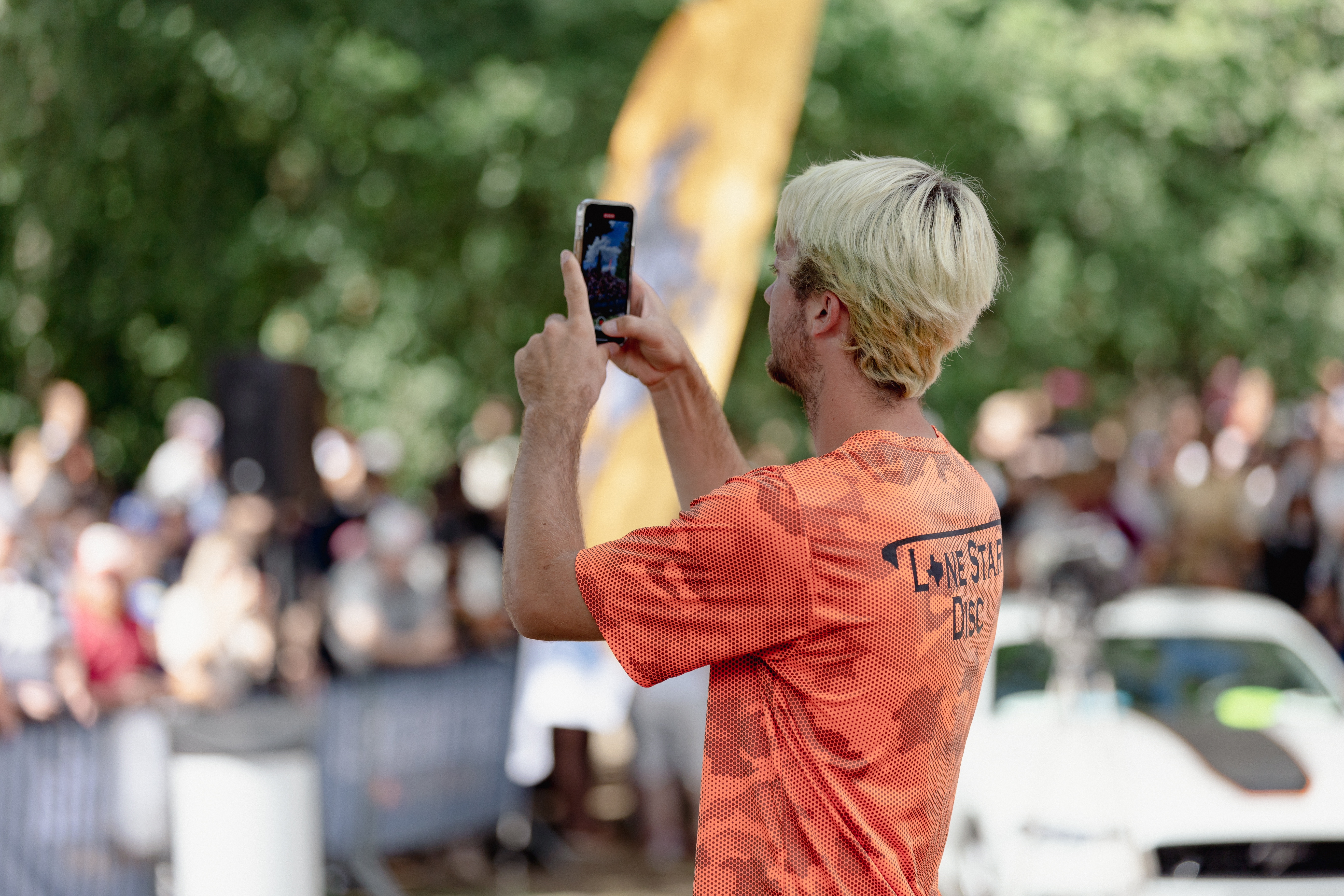 Kramer grew up in sports, playing soccer and tennis along with a heavy emphasis on baseball. A torn labrum ended his pursuit of collegiate baseball, and he went on to graduate from Texas A&M University in December 2021 with a degree in electrical engineering.
He played disc golf casually, noting that the forehand just felt more comfortable and smoother in the beginning, perhaps a carryover from the baseball diamond.
"There are a couple of reasons and one of them is that it's not completely developed yet," Kramer said of his backhand. "I've only been playing for two years and what I mean by developed is that its accuracy is not there and the power is not where I want it to be so I don't utilize it as much as I could.
"The other reason, and the bigger reason, is that I've worked very hard for a long time to throw the forehand turnovers and the shot-shaping of a backhand shot without throwing a backhand. To abandon that is to abandon all of the work that I've put in, whether it's a roller or a turnover shot in general. It's just something that I'm more comfortable with."
Kramer's interest and pursuit of disc golf picked up when he joined the Fightin' Texas Aggie disc golf club and started competing in College Disc Golf.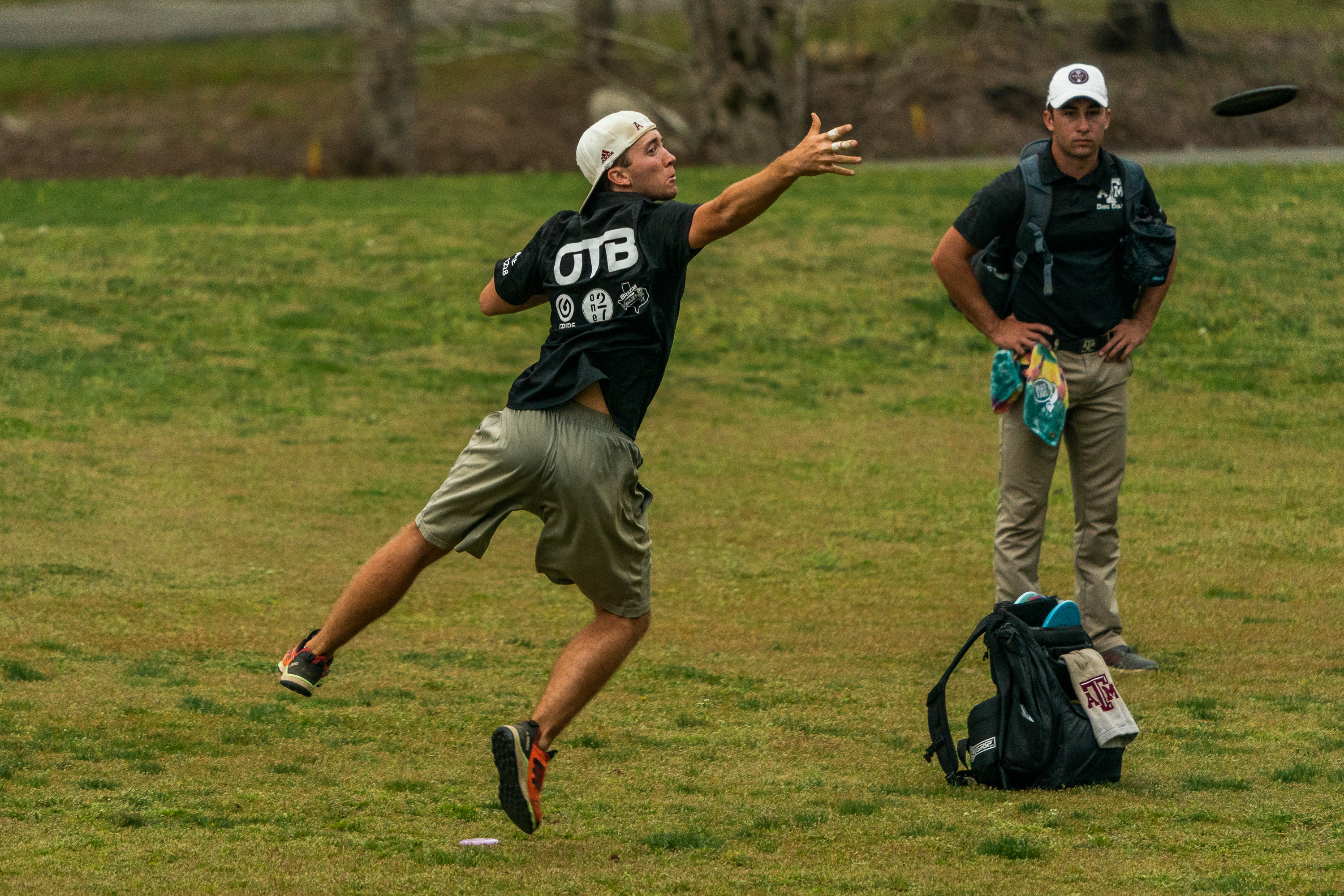 Kramer finished 14th overall as an individual and Texas A&M finished third as a team at the 2021 College Disc Golf National Championships.
"I think it helped develop my game quicker," Kramer said. "College Disc Golf is its own world to a certain extent. The pressure that we were under was put on by ourselves and the pressure to compete with other schools was its own thing. There, you have the eyes of the competitors squarely on you. I think it helped prep me very well."
Kramer jumped straight into Open during his first year as a PDGA member in 2020. He had six wins in 2021, including four B-Tiers. In 2022, Kramer finished second at the SeaTec Takeoff and had top-10 finishes at The Challenge at Goat Hill Park and the DGPT Silver Series – Beaver State Fling before a breakout run in Europe.
We'll just have to wait and see if the backhand is needed this week in Kramer's first trip to the famed Toboggan course but if the past two weeks are any indication, we'll just have to take his word for it that it exists.
Live coverage of the 40th DGLO begins at 9 a.m. EST with FPO on DiscGolfNetwork.com.