It's Magical. It's 'Majestic.' It's Milo.
It's Magical. It's 'Majestic.' It's Milo.
Beaver State Fling set to enchant this weekend in Oregon
Friday, June 8, 2018 - 01:35
ESTACADA, Ore. – "I love Milo."
A.J. Risley is standing under one of the innumerable conifers that encircle tournament central at Milo McIver State Park's Riverbend Disc Golf Course. Though the tone of his voice is one that signifies levity more than reverence, his words are what carry the weight. He, like so many other here this weekend, truly admires this venue and everything it delivers.
Risley is standing next to his touring cohort Eric Oakley, who is more than happy to share how smitten he is.
"Milo is truly special for the scenery, the types of holes that you're asked to throw, and just what you can do while you're here," Oakley said. "You don't just have to disc golf. You can embrace nature and embrace Oregon. Whenever I thought about Oregon disc golf before I ever came here, Milo is what I had envisioned. And it was way better than I expected."
Among the lovefest, though, will be competition at the Beaver State Fling. The three-day, four-round affair is not known just for its unique setting, but also its unique schedule: It's the only event on the PDGA National Tour that finds players logging two rounds in one day; on top of that, both Friday rounds eschew the more common tee times in favor of an old-school shotgun start. The Open division has been decided by an average of fewer than two throws since 2010, while the Open Women's field has only seen one player, Valarie Jenkins, win multiple Flings in that same period of time. So not only is the tournament charming, it's also a bit unpredictable.
You won't hear any complaints about that from two-time PDGA World Champion Ricky Wysocki, who comes in as a two-time BSF Champion after back-to-back titles. Plus, the on-the-edge-of-your-seat scoring separation combines with the riverside setting to add to the mystique.
"It's just majestic," Wysocki said. "The holes are so well-designed, each hole's so different. Each hole has its own character.
"Me and [Josh] Anthon were playing a practice round together, and we were like, 'Wow, we should play every tournament here,'" Wysocki continued. "It's amazing."
For a five-time PDGA World Champion and the winningest player in the sport's history, Elaine King has a surprising lack of experience with Milo McIver. She last played here during Pro Worlds in 2014, and before that her last Fling was in 2005. Still, she's more than an authority on what makes for strong disc golf, and she knows Milo's got it in spades.
"A course that is well-designed requires a vast variety of shots, not the same shot over and over," King said. "You can tell when a course is well-designed by the fact that you need to throw different discs, you need to throw them in different ways, and you're not throwing the same thing twice. That's what the Milo courses offer."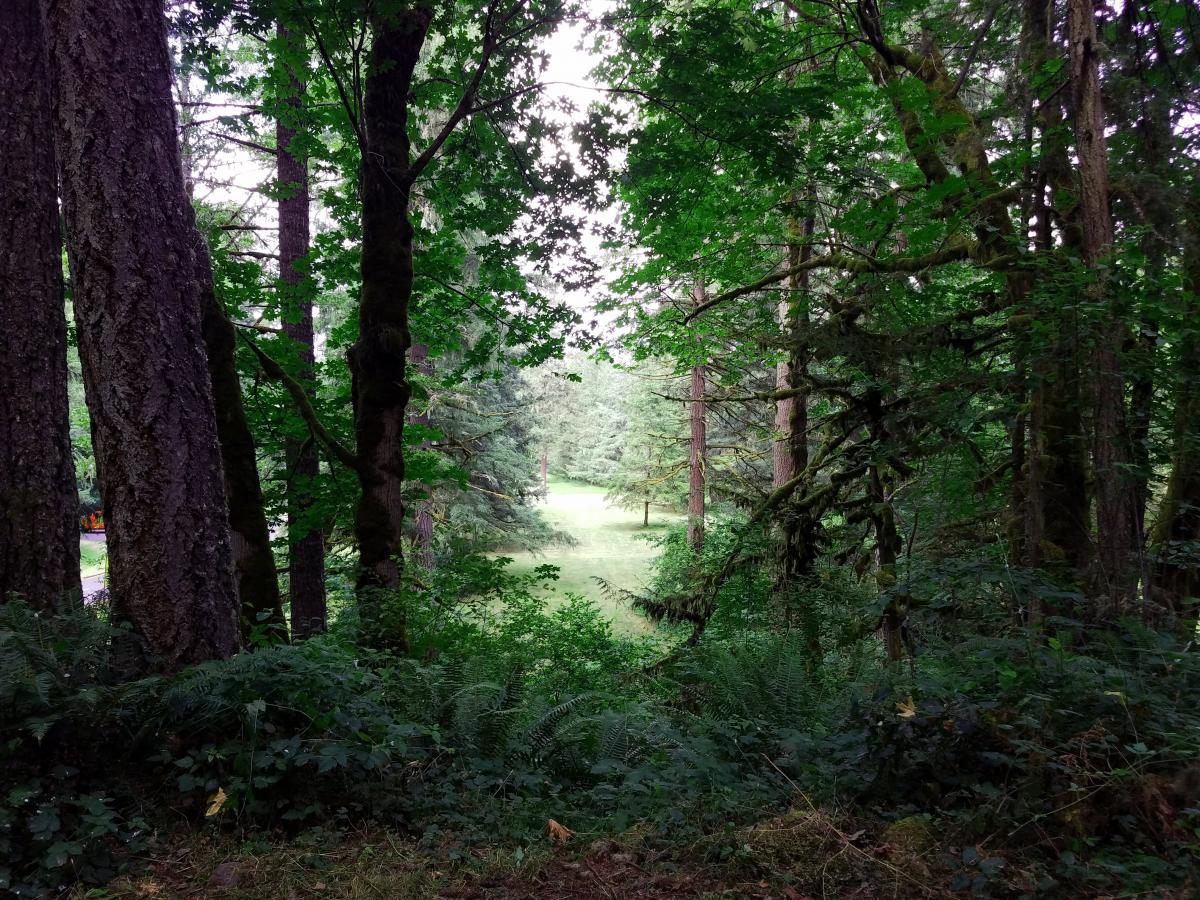 That, and a veritable cornucopia of idiosyncratically monikered signature holes. Maybe it's the Genius Hole (9 on the East course), or the Monster (14 East). Don't forget about the Philo Hole (6 West, where Philo Brathwaite carved a flex line into disc golf lore with his 2016 albatross) and the Dream Hole (14 West, which opens up to a view of the Clackamas River). They're all part of what contributes to the enchantment of this disc golf paradise.
"It's less of a course," Risley said, "and more of an experience."
And for three days, it takes its rightful place in the national spotlight. For other 362 days of the year, it resides in the heart of anyone who has set foot on its fairways.
Beaver State Fling | PDGA National Tour
Dates
Friday, June 8 (2 rounds, shotgun starts)
Saturday, June 9 (1 round, tee times)
Sunday, June 10 (1 round, tee times)
Location
Tee times and scoring
Media coverage
PDGA Social Media
Post-production video
Courses
Milo McIver State Park Riverbend Disc Golf Course West: 8,511 feet, par 61(MPO Rounds 1 and 3 | FPO Rounds 2 and 4)
Milo McIver State Park Riverbend Disc Golf Course East: 8,696 feet, par 61 (MPO Rounds 2 and 4 | FPO Rounds 1 and 3)