It's Go Time as Championship Saturday Arrives at Am Worlds
It's Go Time as Championship Saturday Arrives at Am Worlds
PDGA Amateur Disc Golf World Championships - Day 4 Recap
Saturday, August 21, 2021 - 01:14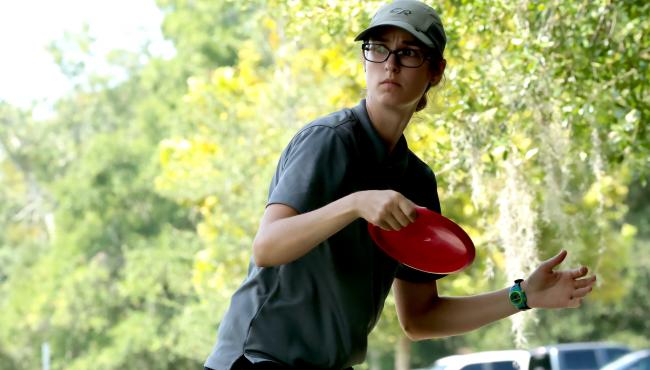 It's time for an all-out battle to the finish in Orlando, Florida.
And Championship Saturday at the 2021 PDGA Amateur Disc Golf World Championships is set to deliver.
"I feel a little nervous — it's the last couple of rounds and the nerves start kicking in a little bit," Sam Dodd said. "The first few rounds, you're just trying to stay steady.
"And then it kicks up a little bit."
Full coverage from 2021 Am Worlds »
The cuts have been made and there are 18 holes left to determine who will be in the final running for a PDGA World Championship.
"I feel awesome," Ali Smith said. "I feel so supported by all of my friends, my family. I'm really proud of myself for how I'm playing and keeping my head level during the weather, the bogies, the water, but I'm feeling pretty good right now.
"I've just got to keep my head and know when to go for it and when not to go for it."
It's go time in Orlando.
Dodd leads the Masters 55 division by three strokes and Smith, less than a year removed from her first competitive round, leads the Advanced Women's field by two strokes.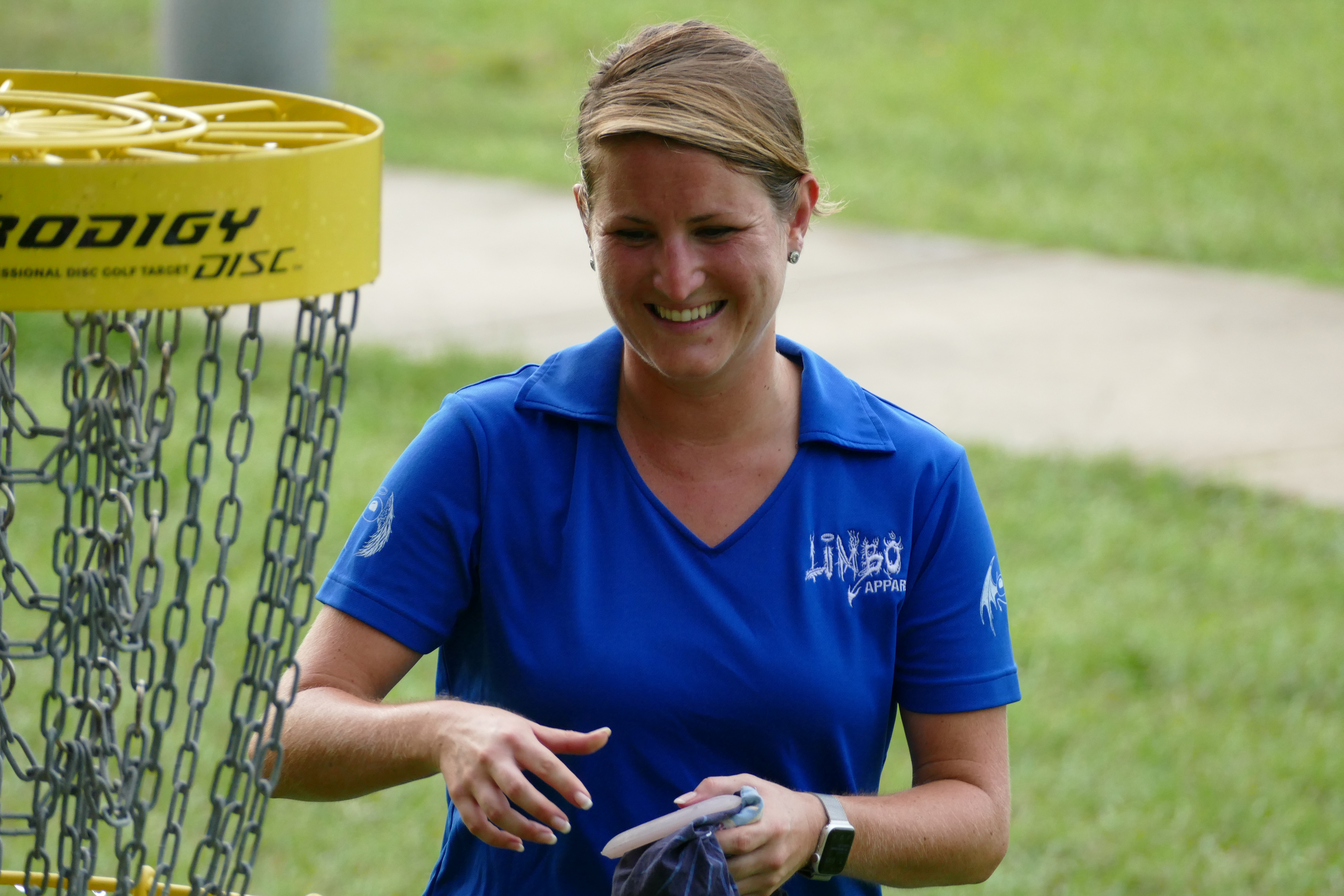 It'll be a true sprint to the finish on Saturday morning through the final 18 holes before the top four from the 12 remaining divisions advance for a chance to hear their name called as a world champion.
Two world champions were crowned on Friday, an emotional win in FA65 from Mary Ellen Moeller — Pittsburgh's representative with PDGA No. 18307 and Orlando's own Lynda Voss, who hoisted a Worlds trophy for the third time.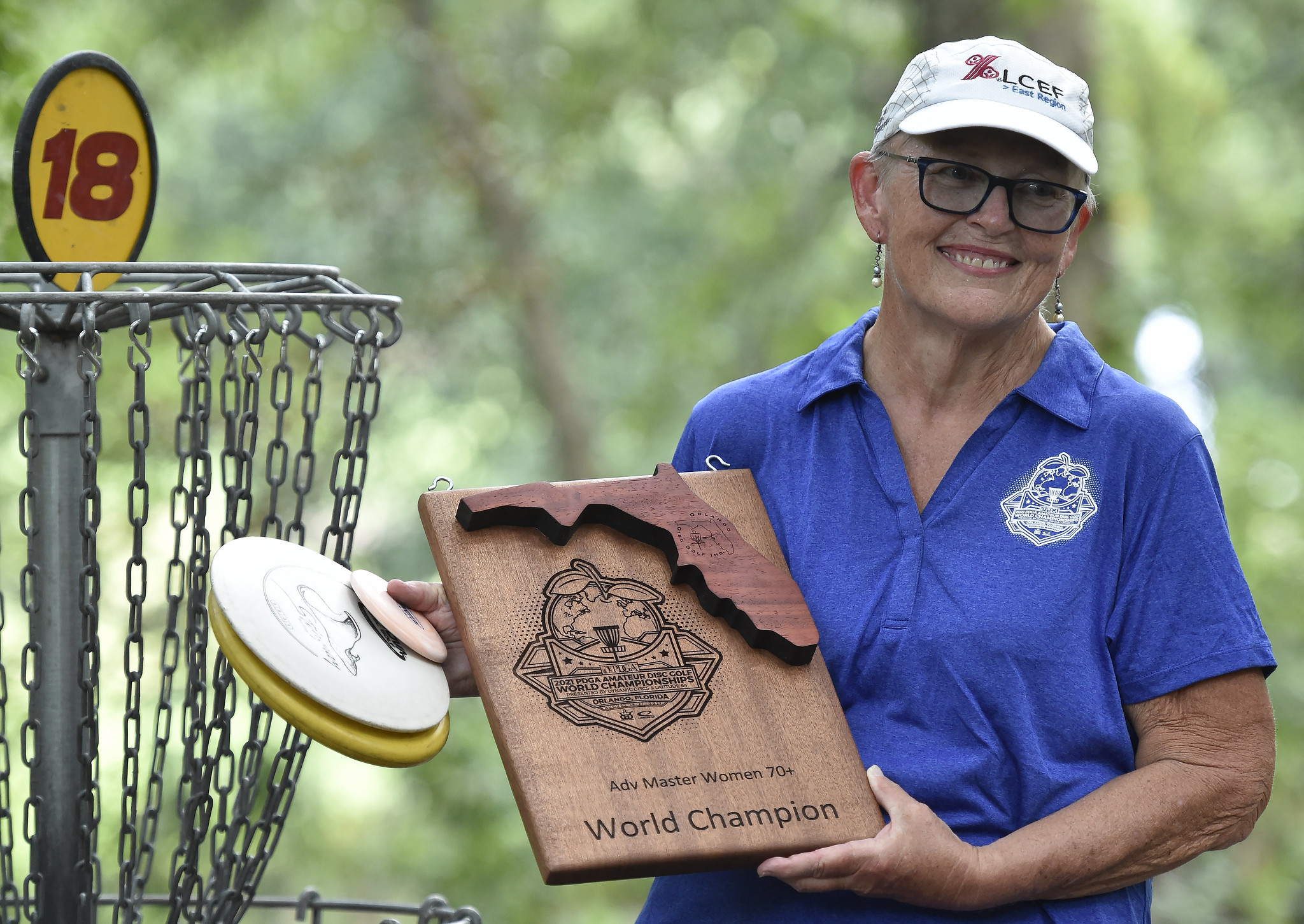 Here's a quick look at the battles that remain on Saturday:
In Advanced, Robert Burridge and Evan Scott have separated themselves from the rest of the field by seven strokes. Burridge endured Saturday's weather delay and emerged with a one-shot lead over Scott. Final 9 Watch: Michael Messersmith leads Scott Watson by four strokes.
Smith leads Chelsea Bazley, who made the jump from the chase card with a hot round on Saturday, by two strokes in FA1. Julie Moens is three shots back and 9-under and Melody Construita is 7-under as the Advanced Women's field gets their first look at the original course at Turkey Lake. Final 9 Watch: Castruita leads Chantel Budinsky by two strokes.
In MA40, Chace McMichael (-28) leads Ralph Matrau by three strokes. There are three players — James LaBaube, Gary Collier and Daniel Schnabel — at 24 under par. Final 9 Watch: Craig Wesnofske is one stroke back at 23-under.
Meg Sapp trimmed four strokes off Serenity Madison's leads in the FA40 field. Madison now leads by three strokes. Final 9 Watch: Jamie Wessleder is in fourth place by one stroke over Becky Trojan.
A hot round at Lake Hiawatha propelled Clearwater, Florida's Trevor Toenjas to the top of the MA50 leader board. Mike Mathis is one shot back at 31 under par and Sam Gibson is third at 26-under. Final 9 Watch: Robert Burrdige, in fourth place, leads John Borelli by one stroke.
Erin Fitzpatrick is 15 strokes clear of second place in FA50.
Dodd, at 29-under, leads Marcus Erickson by three strokes and two more players are within five strokes of the lead.
Cheryl Zimmerman is well on her way to a world title with a 14-stroke lead in FA55.
Friday was good for the Ted Moens as he opened a nine-stroke lead in MA60. His daughter, Julie, is three strokes back in the FA1 division.
Maureen Miller leads Gretchen Corica by seven strokes in FA60.
In MA65, Michael Schweitzer maintained his three-stroke lead.
Buz Ryalls-Chelphane pulled away in the MA70 field and leads Pete May by six throws.
World champions will be crowned by Saturday night, but there's a lot of disc golf left to determine who will leave Florida with the hardware.