How to Watch the DGPT - Great Lakes Open
How to Watch the DGPT - Great Lakes Open
A few new upgrades highlight the return to Toboggan for the 39th DGLO
Wednesday, July 21, 2021 - 10:13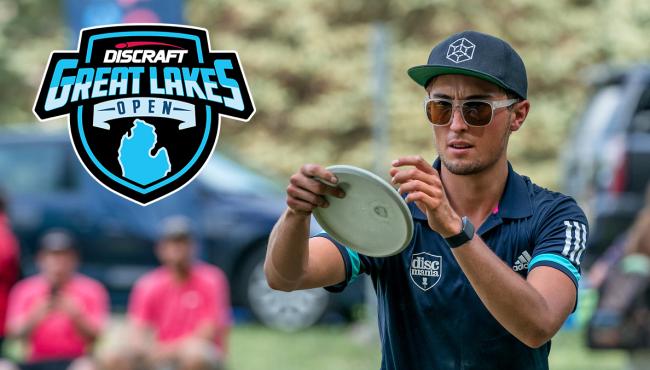 A deep history and big-time performances highlight the Discraft Great Lakes Open, which returns for the 39th-consecutive year on Friday.
From its debut on the PDGA National Tour in 2003, which featured wins by Juliana Korver and Barry Schultz, to Paul McBeth's famous 18-under par round in 2018 to Paige Pierce's dominant win in 2019, DGLO has a track record of delivering must-watch competition.
2021 is looking to be no different.
PDGA Elite Series action resumes on Friday for the Disc Golf Pro Tour – DGLO, set for three rounds at the famed Toboggan track, which has hosted the annual event since its return to Elite Series status in 2013. Ricky Wysocki and Sarah Hokom grabbed wins that year as DGLO returned to the PDGA National Tour.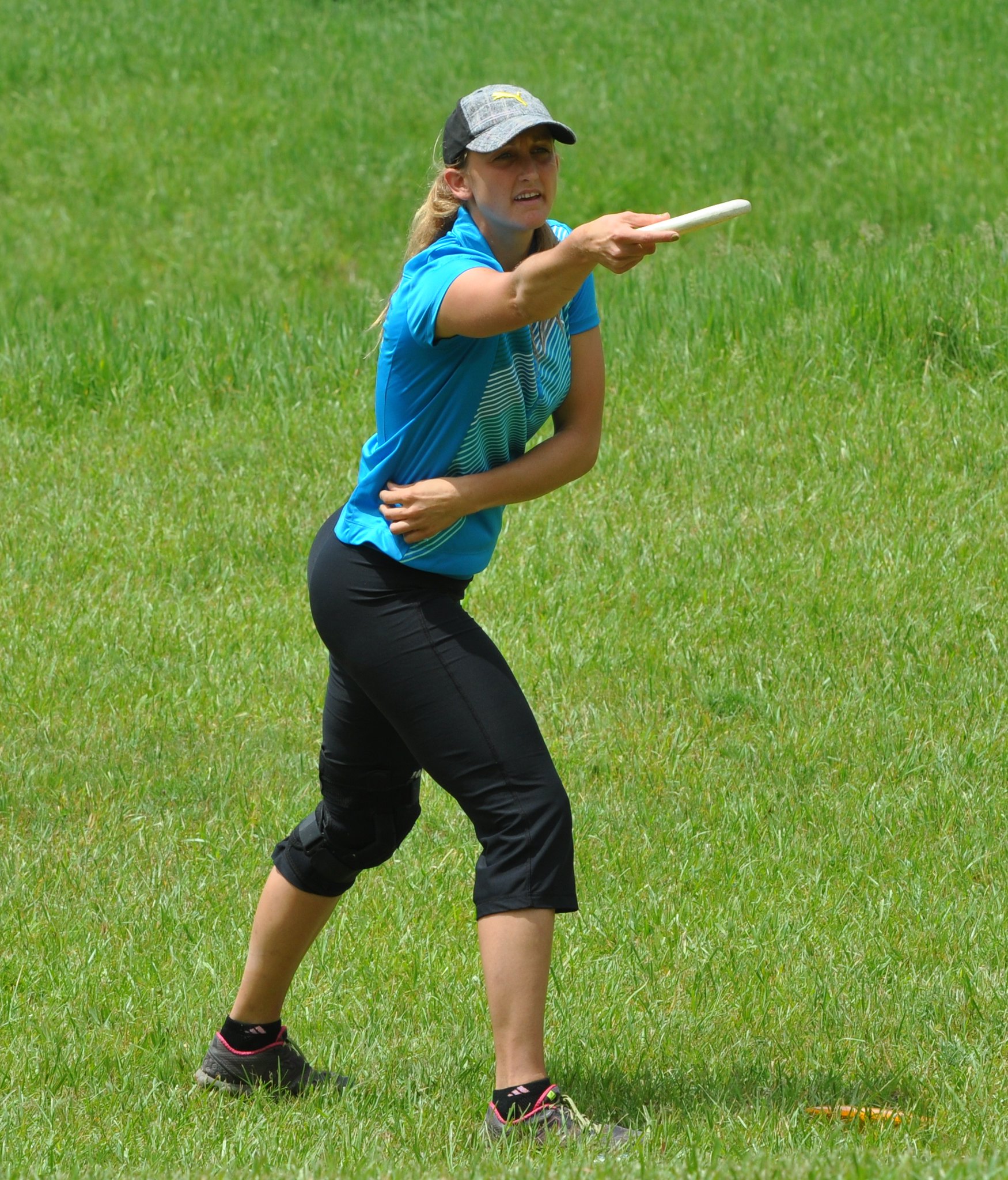 DGLO made its DGPT debut in 2018, where Hokom grabbed her second win and McBeth, aided by his 1108-rated 18-under, grabbed his first of two-straight victories in Milford.
Pierce will look for a three-peat in 2021 after a comfortable six-stroke win in 2020. Eagle McMahon was steady last year with three-straight rounds of 11-under par to pick up his first DGLO win, edging out Chris Dickerson and Wysocki by a single stroke.
Elaine King has nine wins at DGLO, which debuted in 1983. Des Reading, Catrina Allen and Korver have each hoisted the trophy four times. On the MPO side, Ken Climo won the event six-straight years from 1995-2000.
The temporary course, which opens yearly prior to the PDGA Major United States Amateur Disc Golf Championship, has a few upgrades heading into 2021, including the installation of permanent tee boxes, a boost to over 10,000 feet in course length and two new holes, including Hole 5, which has drawn rave reviews from competitors.
Along with the changes, however, Toboggan still features its signature elevation and punishing rough to set up yet another dramatic weekend in Michigan.
Here's everything else you need to know to catch the action this weekend:
Tee Time & Round Ratings
Official scores, tee times and round ratings can be found at the official event page on PDGA.com.
Live Video Coverage 
Disc Golf Network | Subscribe 
The Disc Golf Network (DGN) is the new home of live disc golf. Built by the Disc Golf Pro Tour, the DGN is a subscription streaming and on-demand platform much like Netflix or Disney+. Covering the world's best players competing in the sport's most elite tournaments, a subscription includes post-produced coverage of select disc golf tournaments as well as exclusive disc golf shows, touring pro interview series, podcasts, and other segments only available on the Disc Golf Network. The DGN offers a PDGA Member discount of 50% to all active members bringing the cost down to $4.49/month.
Friday's MPO Feature Card: Eagle McMahon, Paul McBeth, Ben Callaway, Kevin Jones
Friday's FPO Feature Card: Paige Pierce, Missy Gannon, Alexis Mandujano, Kristin Tattar

Live coverage begins at 1 p.m. ET on the Disc Golf Network. The MPO feature card tees off at 1:24 p.m. ET and the FPO feature card hits the course at 3:20 p.m. ET.
DGPT Press Conference | Watch
Hear from some of the players before the action gets going during a press conference from 2-4 p.m. ET on Thursday live on the DGPT's YouTube channel. Here is the tentative schedule for the press conference (all times ET/subject to change):
2 p.m.: Eagle McMahon
2:10 p.m.: Paul Ulibarri
2:20 p.m.: Ricky Wysocki
2:30 p.m.: Vanessa Van Dyken
2:40 p.m.: Kyle Klein
2:50 p.m.: Sarah Hokom
3 p.m.: Kevin Jones
3:10 p.m.: Jessica Weese
3:20 p.m.: Seth Munsey
3:30 p.m.: Missy Gannon
3:40 p.m.: James Conrad
3:50 p.m.: Catrina Allen
4 p.m.: Jeff Spring
4:10 p.m.: Paige Pierce
4:20 p.m.: Nate Heinold
4:30 p.m.: Paul McBeth
In addition to the DGN, the live broadcast for both divisions will be simulcast free on the DGPT YouTube channel for the final round only on Sunday, July 25.
Instant Scoring
With more stats than you can shake a stick at, keep an eye on UDisc Live all week for in-the-moment moves from the tournament's stacked DGPT field. 
Discraft Great Lakes Open Designated as Phase 3 Event
The Great Lakes Open, as well as the remaining PDGA Elite Series events for 2021, will be operating in Phase 3 of the COVID-19 Requirements and Best Practices for PDGA Elite Series Events.
Post Production Video Coverage
Open Lead Card / Round 1 MPO Feature Card: Ricky Wysocki, Adam Hammes, James Conrad, Kyle Klein
Open Women's Lead Card / Round 1 FPO Feature Card: Sarah Hokom, Hailey King, Catrina Allen, Vanessa Van Dyken
Gatekeeper Media | Subscribe
Open Chase Card / Round 1 MPO Feature Card: Paul Ulibarri, Michael Johansen, Drew Gibson, Chris Clemons
Articles
Check back to PDGA.com daily for a recap of all of the action from the 2021 Elite Series.
Or, you can head to the Disc Golf Pro Tour's home on the internet for daily coverage, too.
PDGA & DGPT Social Media
PDGA
Disc Golf Pro Tour