Burridge Goes Wire-to-Wire for USADGC Title
Burridge Goes Wire-to-Wire for USADGC Title
United States Amateur Disc Golf Championship Final Recap
Monday, June 14, 2021 - 12:33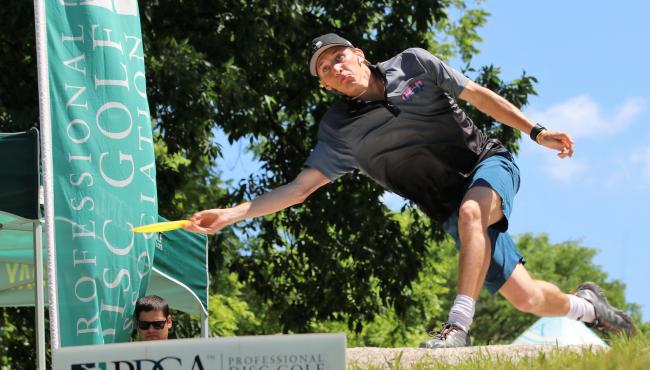 Touted as one of the last stops in the disc golf amateur ranks, the United States Amateur Disc Golf Championships has helped spark the professional careers of a number of players in its 20-year history.
Add Robert Burridge to that list.
Burridge capped a wire-to-wire victory on Sunday at the famed Toboggan course in Milford, Michigan to bring home a PDGA Amateur Major title.
The Houston, Texas native joins the ranks of Kyle Klein, Clint Calvin, Brandon Oleskie, Gavin Rathbun, Anthony Barela, Colten Montgomery and a host of past champions as winners of the amateur-only event.
Burridge showed it all throughout the weekend, setting the early pace with a 1043-rated opening round of 56 on Friday, which stood as the hottest round of the weekend. After a slow start during Round 2 on Saturday, which allowed several players to enter the mix, Burridge slammed the pedal in the second half of the round to build a four-stroke lead heading into Championship Sunday.
On Sunday, it was pretty much a victory lap for Burridge, who pulled away for good with three-straight birdies near the midway point of the round for the second-hottest round of the day to seal his Major title with a 14-under par total.
Meanwhile, Greendfield, Massachusetts' Gillis MacDougall saved his best for last, firing off the hot round on Sunday – a 1043-rated 57 – to jump from the third card all the way to a second-place finish. MacDougall finished at 7-under par for the weekend.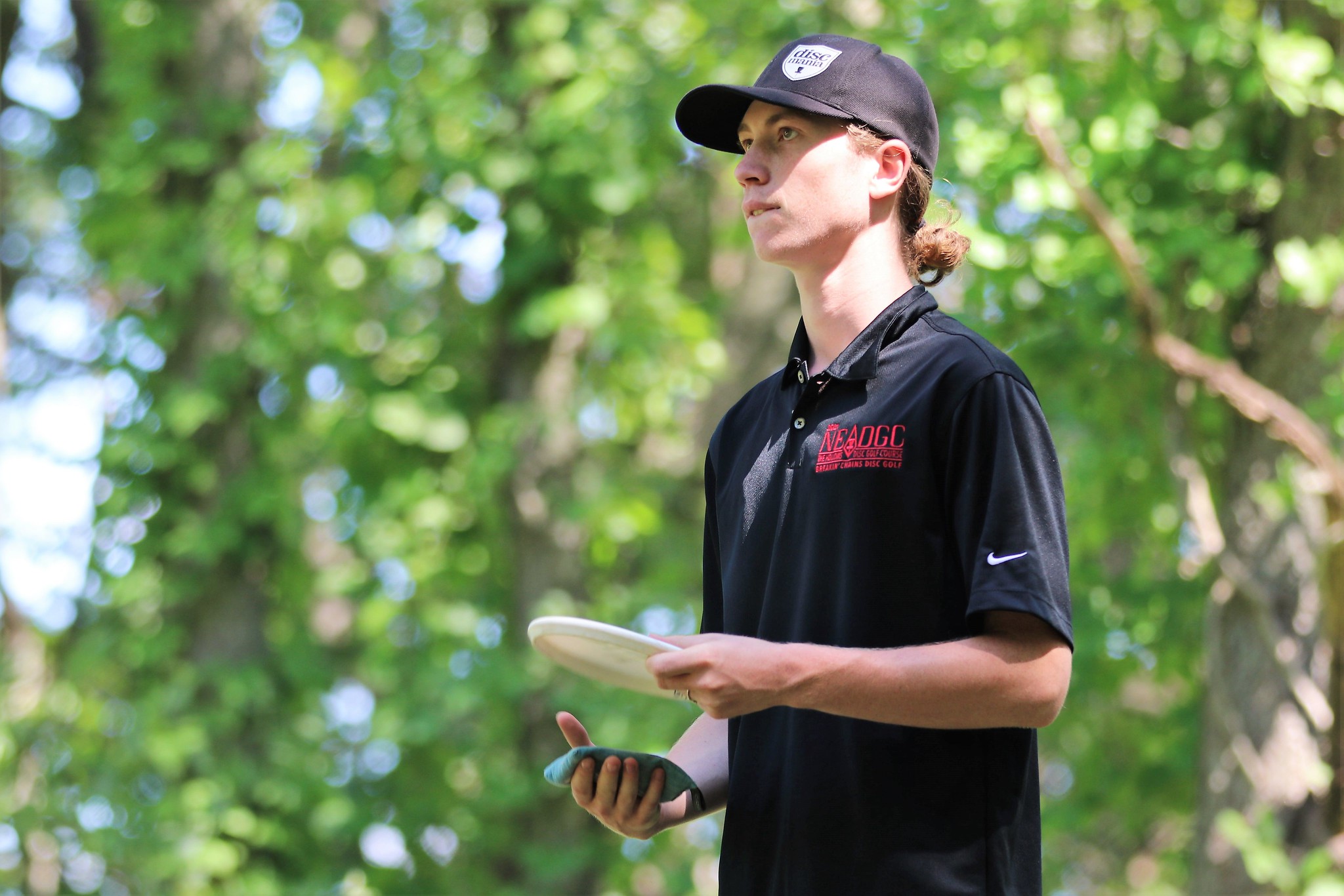 Harry Chace, of East Greenwich, Rhode Island, and Luke Taylor, of Shepherd, Michigan, battled throughout the finale on Sunday with Chace carding a birdie on the 17th hole to pull into a tie for third and lock-in a podium finish.
Kyle Lees and Sheldon Shinn tied for fifth place out of a 156-player field with 1-under par totals.
MacDougall, PDGA No. 124607, was one of seven players in the top 10 with six-digit PDGA numbers, including Zachary Tesone at No. 153146. Tesone joined the PDGA in November 2020 and finished in a tie for 10th.
Kelsey Brakel, the PDGA's highest-rated female amateur at 946, finished with a 957-rated round of 69 on Sunday.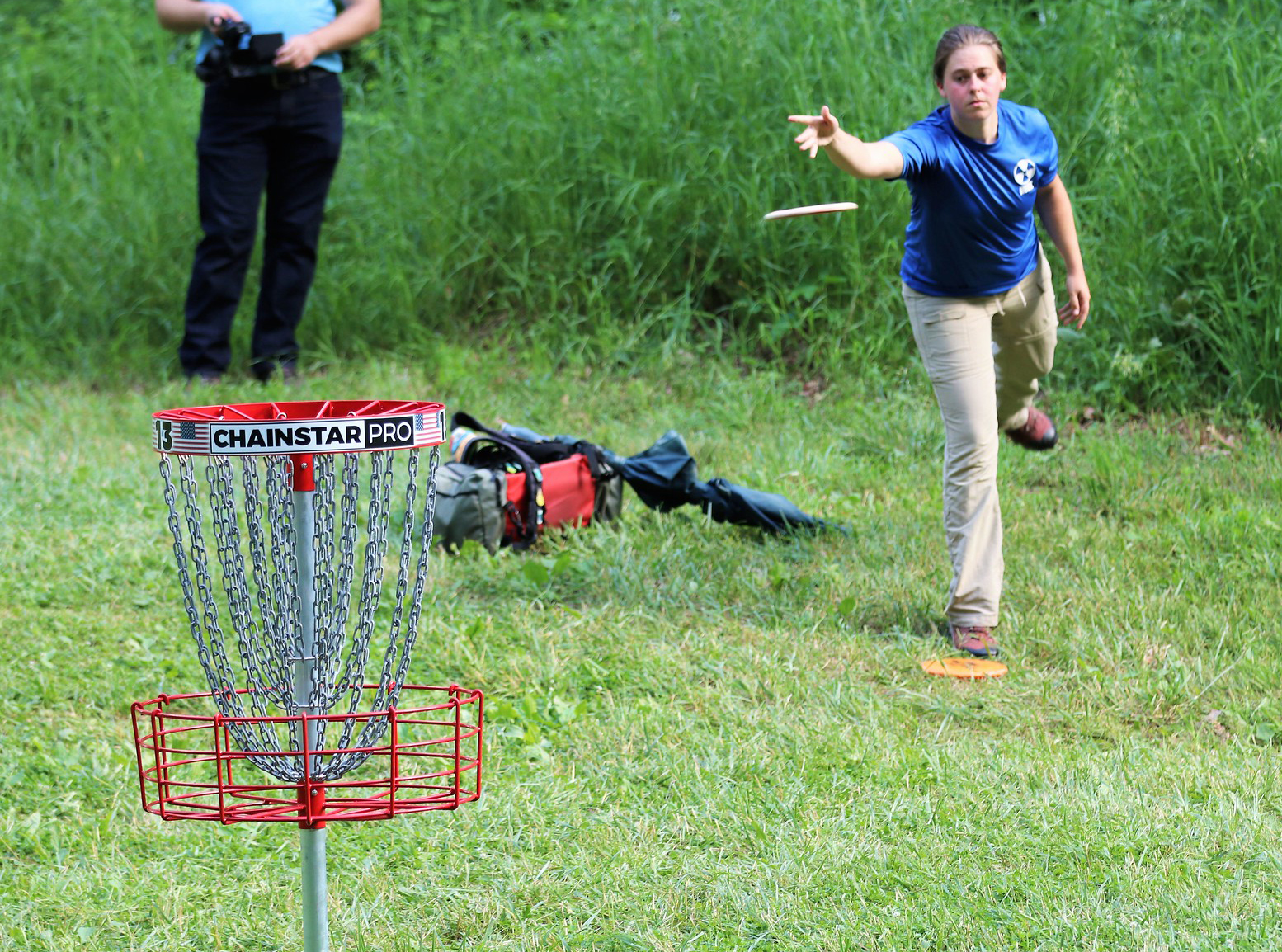 Stay tuned for coverage of the USADGC from Crew 42.
Back in May, fellow Texan Melody Castruita used a solid opening round on her way to the Advanced Women's title at the United States Women's Disc Golf Championship in California.
With both United States championships complete for 2021, the amateur action shifts to the PDGA Junior World Championships, set for July 7-10 in Emporia, Kansas, and the PDGA Amateur Disc Golf World Championships, set for August 17-21 in Orlando, Florida.