How to Follow the 2019 Hall of Fame Classic
How to Follow the 2019 Hall of Fame Classic
The PDGA National Tour finale runs Friday through Sunday
Thursday, October 10, 2019 - 07:14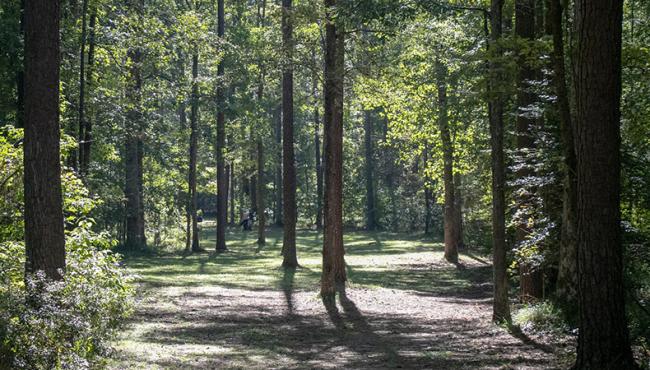 It's been a long season, but we've got one more in us.
The PDGA National Tour closes this weekend with the Ed Headrick Disc Golf Hall of Fame Classic presented by REC TEC Grills, and it finds a record number of competitors looking not only for a premier victory, but also the last available points in the season-long NT points race. Whether you're looking to come see it all go down in person or watch from home, we've got you covered.
Here's everything you need to know to catch the action this weekend.
In-Person Spectating
We're on our home turf for the PDGA National Tour finale, as the International Disc Golf Center plays host to this weekend's tournament. The courses will be packed with pros, but the W.R. Jackson course allows for proper spectating, and the Disc Golf Hall of Fame and accompanying museum make the IDGC a must-see for hardcore disc golf fans. Watching the tournament is free, but Wildwood Park, where the center is housed, does require a $3 per day entry fee.
Location: International Disc Golf Center, Wildwood Park, 3828 Dogwood Ln. Appling, GA 30802 How to Get Here
Instant Scoring
With more stats than you can shake a stick at, keep an eye on UDisc Live all week for in-the-moment moves from the tournament's National Tour field.
Post-Production 
Daily Round Recaps, Podcast, Articles
No time to watch a full round? Just need a quick rundown of the day's action? We'll have you covered through the PDGA's YouTube and social media channels with daily round recap videos that will mix quick-cut highlights with player interviews and stats breakdowns. We'll do our best to fit everything you need to know into an easy-to-digest, easy-to-share package, all thanks to cooperation from our post-produced video teams and ace editor Cory Murrell. If you're more inclined to listen to your daily dose, check out Chain Reaction, where PDGA Media's Steve Hill will break down the action in a daily podcast. And we haven't forgotten about people who want to read, either: We'll be publishing daily recap articles from each round on PDGA.com.
Jomez Productions | Subscribe  
Open Lead card 
The candy-coated graphics. The Follow Flight. The Big and the Sexy.
JomezPro will be on hand to bring their eye-catching stylings to the Open feature and lead card each day, putting post-produced coverage of the world's best disc golfers in front of more than 150,000 subscribers. Yes. 
The Disc Golf Guy | Subscribe 
Open Women's Lead Card 
It's hard to argue that any single media outlet has done as much to help grow women's disc golf as much as Terry Miller, aka The Disc Golf Guy, so it's only fitting that he put the FPO lead card on display this weekend from Georgia.
Ace Run Productions | Subscribe 
A-Tier + NT cards
Up-and-coming Georgia crew Ace Run Productions will be onsite this weekend capturing action from the legends in action on the Hall of Fame Classic's A-Tier side before rolling over to capture NT action on Sunday. It's always great to have new crews jumping into the game, so give them a follow and share the love.
Highlights, Interviews, Sound Bites
In addition to the work he'll be doing for the PDGA, Johnny DiscGolf will be releasing his own set of unique clips, interviews, and more on his personal YouTube channel.
Photography
Alyssa Van Lanen Images | Follow 
In three years of touring, Alyssa Van Lanen has become the preeminent photographer when it comes time to get the right disc golf shot. From in-your-face actions to candid reactions, Van Lanen will have photo galleries from each day of competition.
PDGA Social Media
PDGA Media will be on the ground all week bringing the sights and sounds from the event. Whether it's behind the scenes shenanigans on Instagram stories or photos and interviews on Facebook and Twitter, we'll be communicating across all of our platforms for the week. Plus, be sure to subscribe to our newly refreshed YouTube channel, where we'll post daily round recaps and other highlights from the event.