Hokom Sneaks Past Bjerkaas To Take One-Stroke Lead For DDGC's Final Round
Hokom Sneaks Past Bjerkaas To Take One-Stroke Lead For DDGC's Final Round
Tattar holds on to third Place, five off the lead
Sunday, September 16, 2018 - 09:35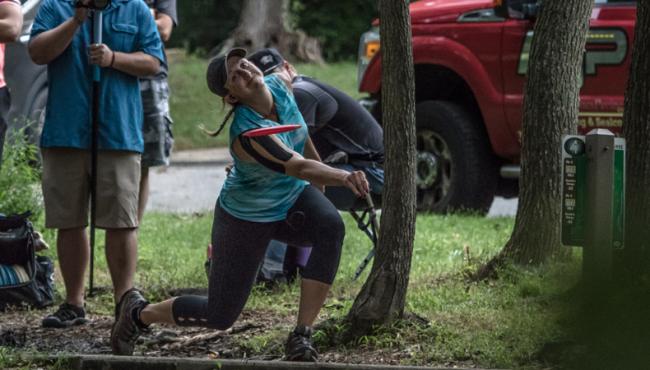 With the top women turning in strikingly consistent scores for their first and second rounds and only Sunday remaining at the Delaware Disc Golf Challenge, the small gaps that separated the rest of the field from Sarah Hokom and Paige Bjerkaas have essentially doubled. Estonia's Kristin Tattar held on to her third place position, improving by one over her opening round, but now sits five back instead of three. Last but not least, after finishing four off the lead on Friday with a 2-over par 74, Catrina Allen turned in the same score on Saturday and now joins the lead card with a 10-stroke deficit and only 18 holes to go.
As far as the consistency in scoring, the course is partly to blame -- but in a positive way. The one thing you'll hear about Iron Hill, other than how difficult it is, is how fair it is. Unlike courses of similar length and infamy, missing the fairway won't ruin someone's round. There are windows, gaps, and lines out of the "rough" that simply don't exist in most wooded courses.
Both Hokom and Bjerkaas have been slicing and dicing their way through Iron Hill this weekend, but Hokom's iconic forehand drives and proven ability to play well on wooded courses -- perhaps better than any woman on tour -- has given her a one-stroke advantage heading into the final round. "[Iron Hill] plays more to my favor compared to Brewster [Ridge at Pro Worlds] where there's more elevation and righty holes," Hokom said. "There are less times when I am having to throw turnovers while they are throwing full-power backhands."
But that might not be what has really given her the edge. Through the first two rounds, Hokom is ranked first for getting her discs to circle 1 in regulation and circle 2 in regulation, with a scramble rate of 69 percent. On a course where escape routes exist off the fairway, her forehand's pinpoint accuracy means that a perfectly placed drive versus a drive that finishes in the rough will often times have the same result.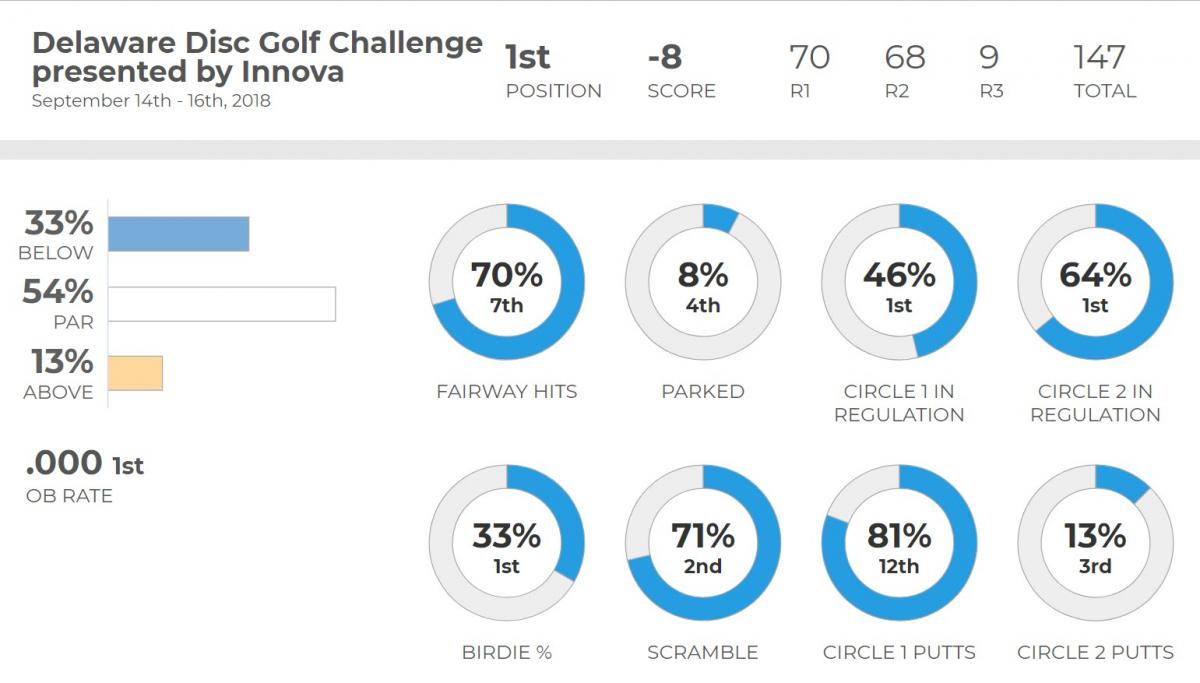 Bjerkaas, while having the highest fairway hit percentage at 80, also has a few more bogeys through her first two rounds, which is likely what the results of the final round will come down to on Sunday morning. "I'm gonna stick to my game plan," the newly-minted PDGA World Champion said. "Disc down, get pars as often as I can. If birdies come, cool. Just stay away from the bogeys."
Kristin Tattar: Living the Dream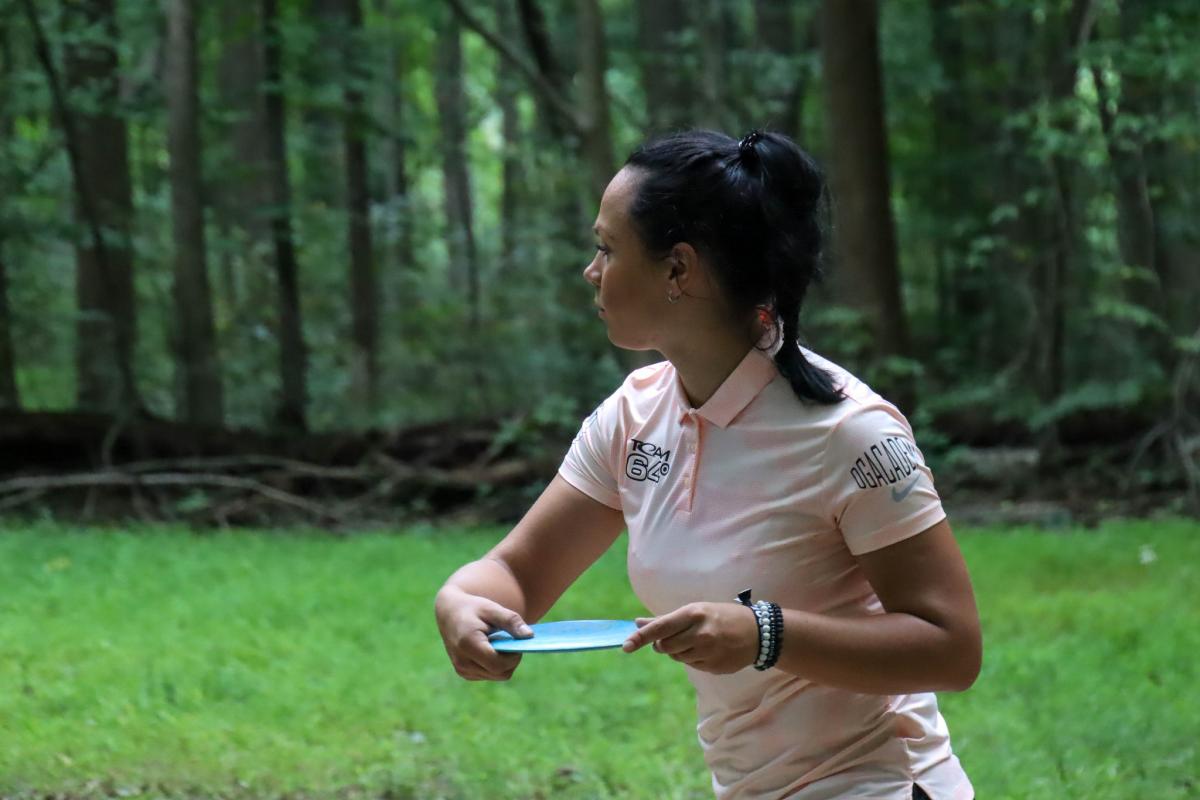 In just her fourth year competing in PDGA-sanctioned tournaments, Tattar has been nothing short of extremely impressive. She entered the Estonia Championship in 2014 having only played for a few months and owning just a smattering of discs -- and won. It inspired her to commit to the sport and to compete in more events in and around her home country and the other Baltic State nations. Just four years later, at the age of 26, she is coming off an eighth place finish at the 2018 Pro Worlds and is sitting in third place at a PDGA National Tour event.
"This is my dream," Tattar said. "I used to watch these women on YouTube and think, 'I wish I could play like them.' Now I'm here, and I am."
Follow the scores and stats on udisclive.com and make sure to subscribe to The Disc Golf Guy on YouTube to watch Hokom, Bjerkaas, Tattar, and Allen take on Iron Hill for one last round as the 2018 Delaware Disc Golf Challenge comes to an end.