Gannon, Wysocki Take Ledgestone Titles
Gannon, Wysocki Take Ledgestone Titles
2022 DGPT - Ledgestone Open Final Recap
Monday, August 15, 2022 - 19:26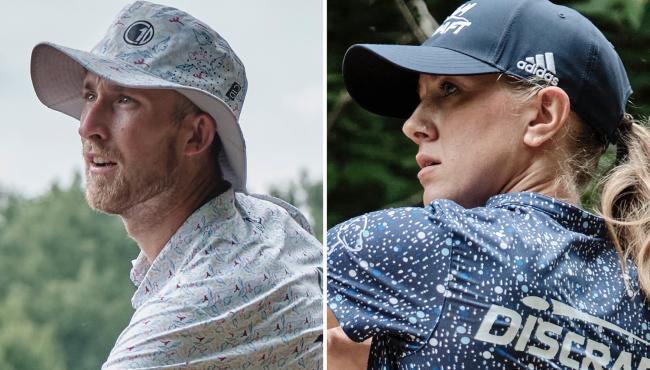 When it mattered most, Missy Gannon and Ricky Wysocki delivered.
After three rounds of tight competition with a number of players in contention, Gannon and Wysocki simply delivered championship performances in Sunday's finale at the DGPT – Discraft Ledgestone Open presented by Bushnell.
Gannon, who has competed in Peoria, Illinois since the beginning of her career, entered Sunday tied with Paige Pierce. Wysocki, the two-time defending champion at Ledgestone, had one one-stroke lead and a handful of players firmly in the mix.
Full Coverage of the 2022 Discraft Ledgestone Open presented by Bushnell »
Both put their foot down and took control, each rolling to wins my multiple strokes when the dust settled.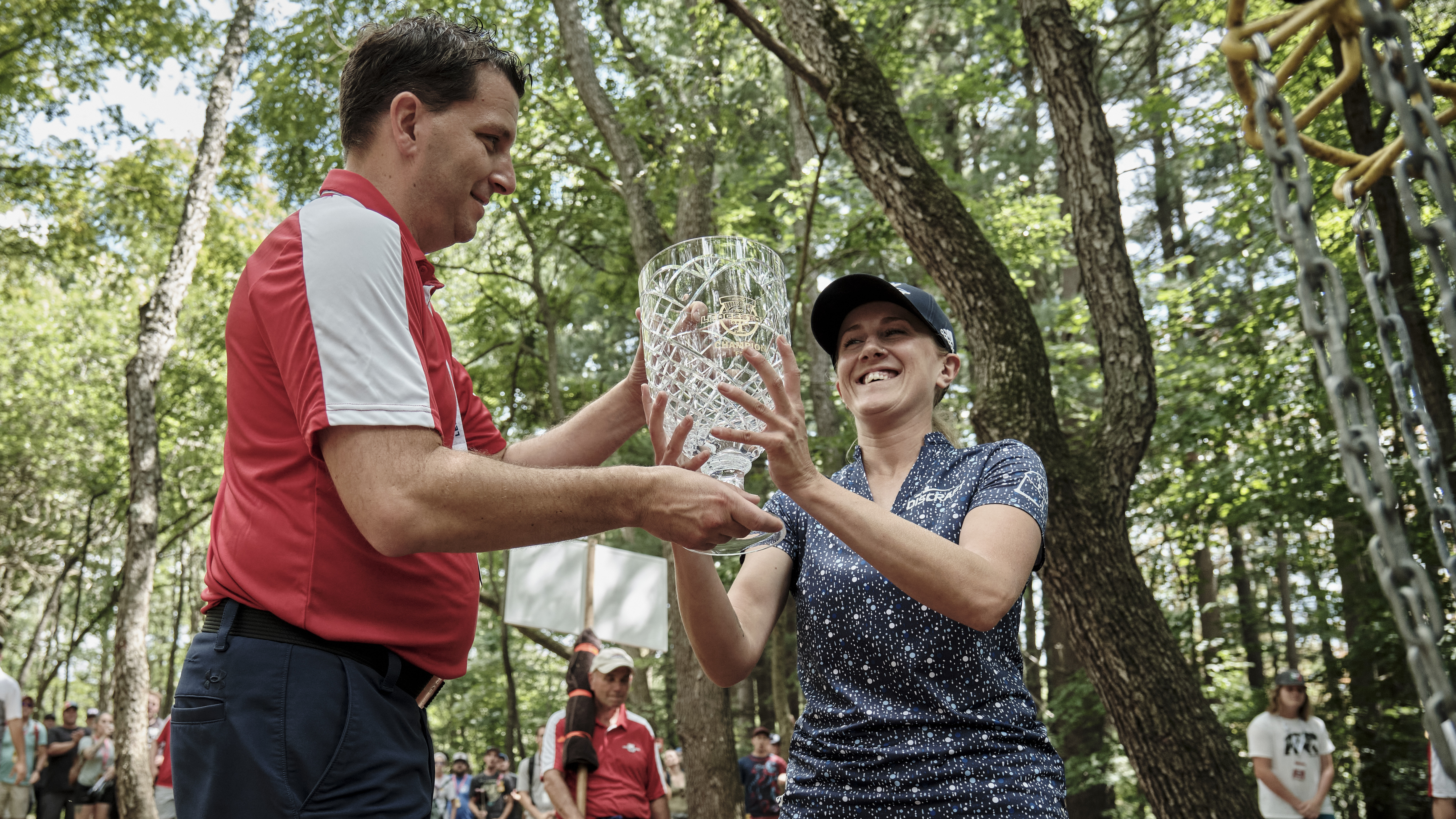 Confident & Controlled
For Gannon, who has five top five finishes this season on the PDGA Elite Series, the prestigious Ledgestone title is one that she's been fighting for.
"I feel like this is one that I've wanted for so long," Gannon said. "It's one of the events that I've come to the most since I went on tour.
"I just felt like this is one I could get, and to finally take it down is such a huge accomplishment."
Not only did Gannon have to take on her Discraft teammate Pierce, Northwood Black also stood in the way of the title.
No problem.
Pierce led by two strokes through the first five holes before the script flipped. Gannon went on a birdie streak, going four-under through a five-hole stretch as Pierce faded with three-straight bogies. It was tied back up through seven and by the turn, Gannon had a two-stroke lead over Pierce.
A couple of holes ahead, Lisa Fajkus was within one. Kristin Tattar was in the mix, as was Ohn Scoggins but Gannon bounced back from a bogey on 12 with a birdie on 13 and slammed the door with must-get birdies on 16 and 17.
Her control on the course would not be denied as she rolled to a six-stroke win.
"I really respect this course and I love playing here," Gannon said. "So just having lower expectations and focusing on every single shot is so important.
"I could barely eat this morning, which I don't recommend, but I just told myself to breathe before every shot and even after every shot. I just tried to stay calm."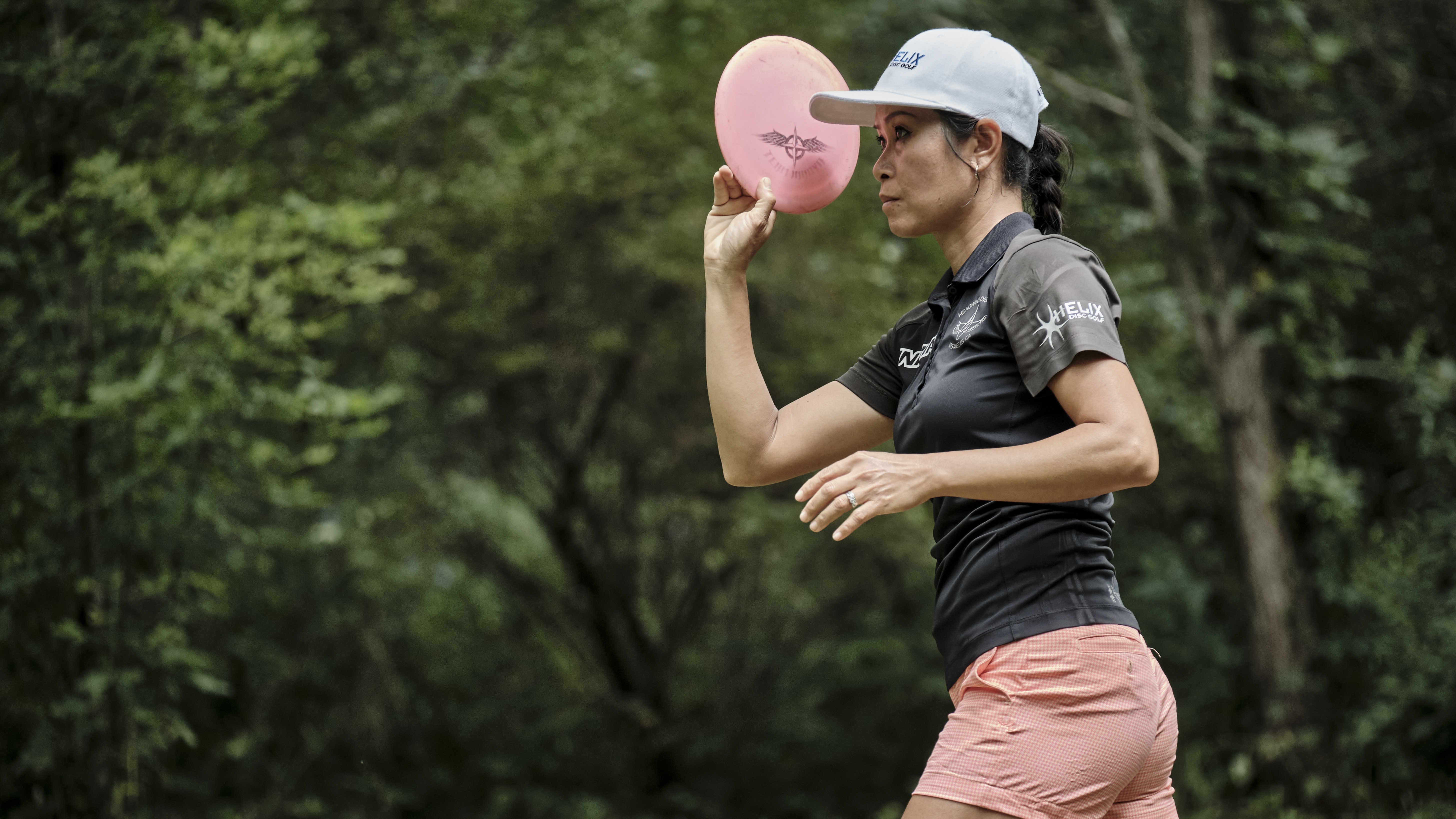 Scoggins finished second at 13-under. Fajkus and Tattar tied for third.
With so many close calls to wins this season, Gannon is on track to duplicating her 2021 season, especially the finish. She took down the Des Moines Challenge in 2021 and went on to win the Throw Pink Women's Disc Golf Championship and DGPT Championship.
Now with her second career Elite Series win secured and two weeks left until the PDGA Professional Disc Golf World Championships kick off in Emporia, Kansas, Gannon is squarely in contention for finishing the season strong, just like she did on Sunday.
"It's going to give me some confidence, but I'm pretty much always confident," she said. "I'm going to soak this in and when we get to Emporia, I'll worry about that then.
"Next on my list is to defend my title at Des Moines."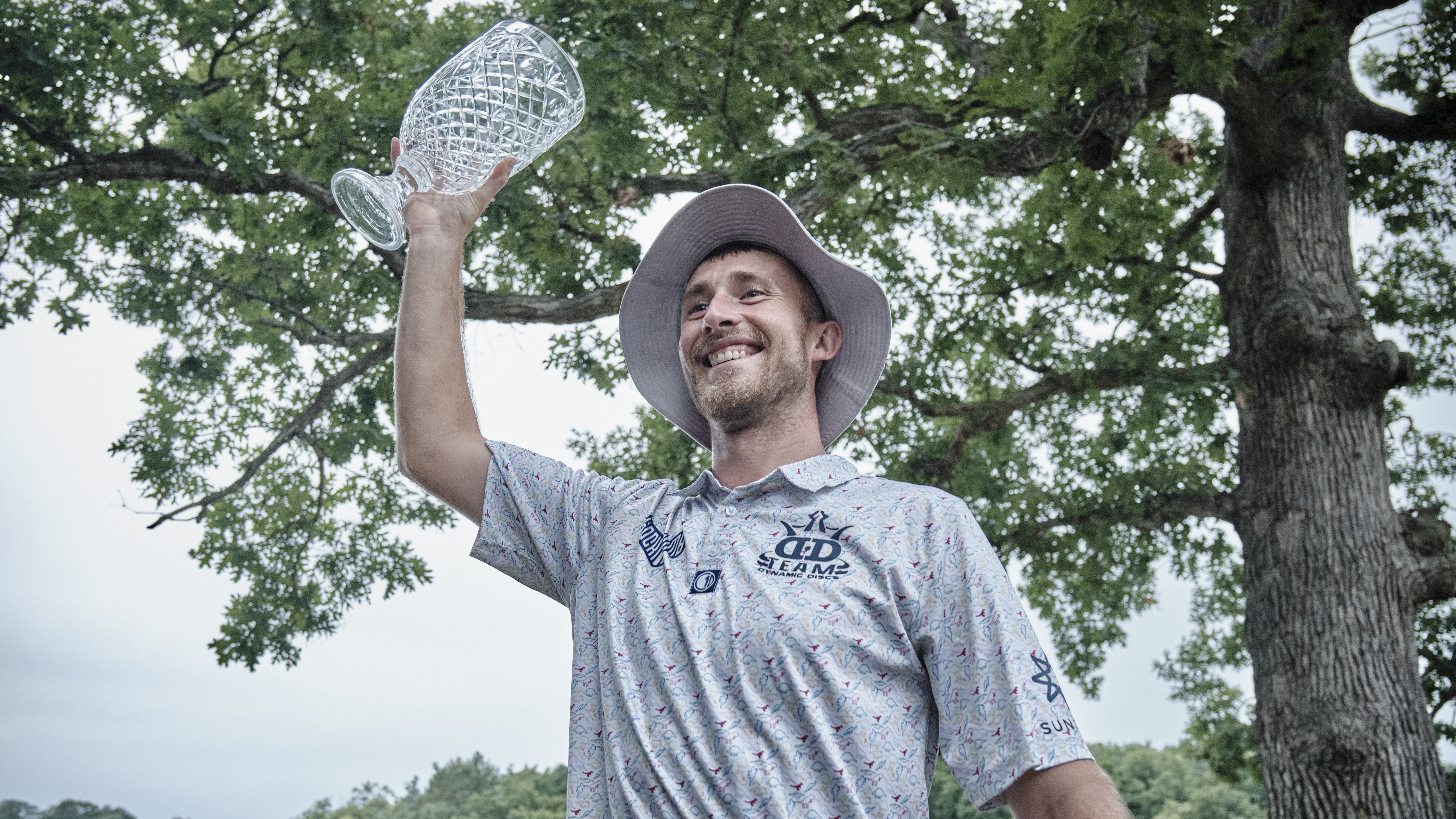 In the Zone
Wysocki got in the zone, and it was over.
In one of the tightest battles on tour this season, Wysocki exploded past the nearest competitors with a dominant final run around Lake Eureka to secure the three-peat at Ledgestone.
The closes anyone got was through seven holes, when Gannon Buhr tied things up. On eight, Wysocki canned a circle 2 putt, sparking a six-hole birdie run the put the pressure square on his competitors. Buhr pulled some magic on hole 9, but Wysocki had flipped the switch.
"It was kind of like blackout mode there in the middle stretch," Wysocki said. "I got a lot of birdies and I really set myself apart like I said I was going to do yesterday.
"That's what I knew I needed to do, put the pressure on everyone else. I feel like that's where I set myself apart — late in the round, final day, I can make the shots happen and put myself into position to win."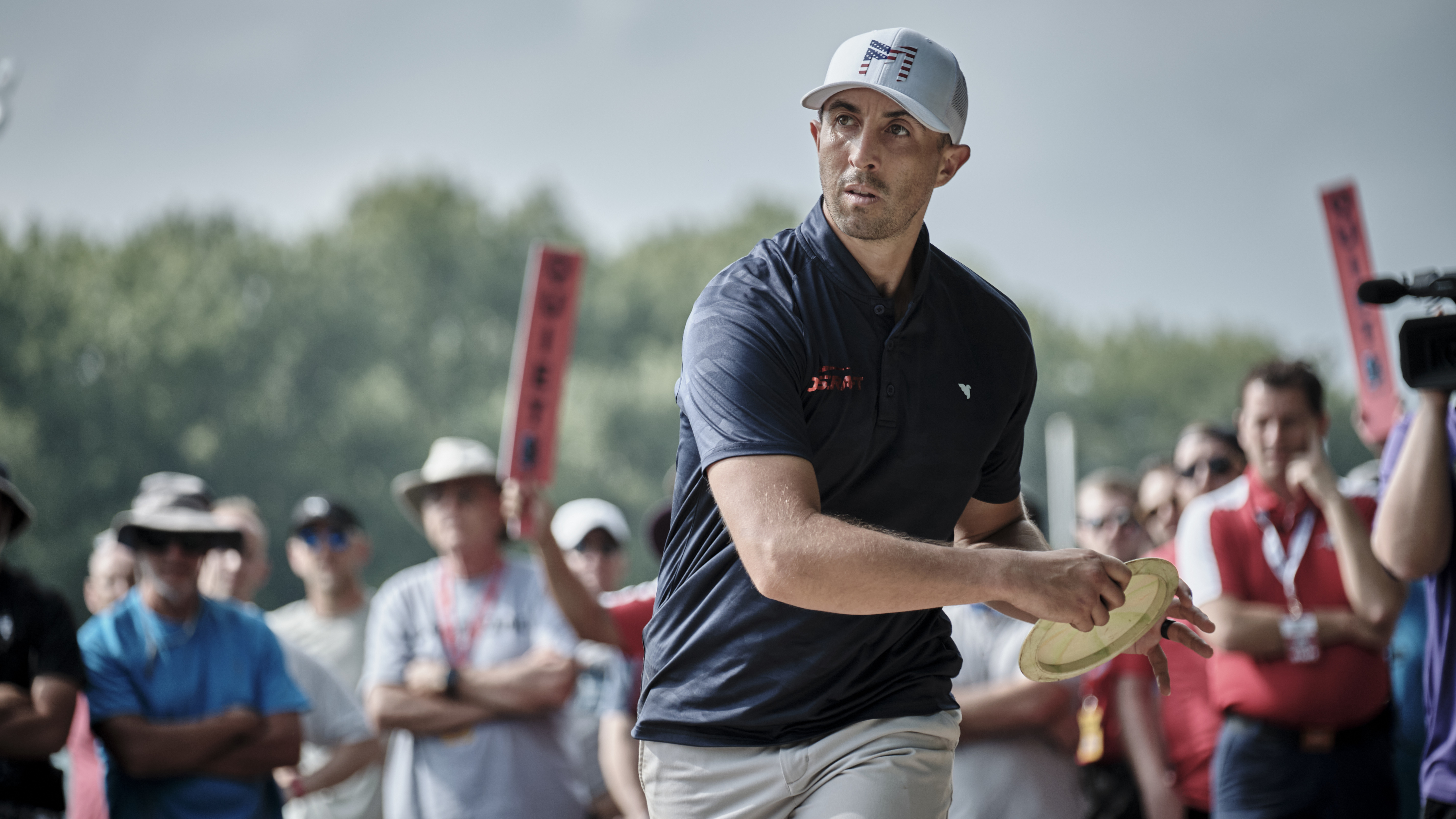 Wysocki finished at 7-under, one better than Paul McBeth, who jumped Buhr, Anthony Barela and Matthew Orum for a second-place finish. Corey Ellis had the hot round of 10-under on Sunday to jump to a tie for fifth.
Wysocki led in strokes gained tee-to-green at 21.90, parked (19%), circle 1 in regulation (46%) and scramble (71%) through the four-round event, according to UDisc.
The Elite Series continues this weekend at the DGPT - Des Moines Challenge beginning Friday in Iowa.