Five Years Later, O'Reilly is a National Tour Champion
Five Years Later, O'Reilly is a National Tour Champion
National Tour - Delaware Disc Golf Challenge Final Recap
Monday, August 30, 2021 - 16:54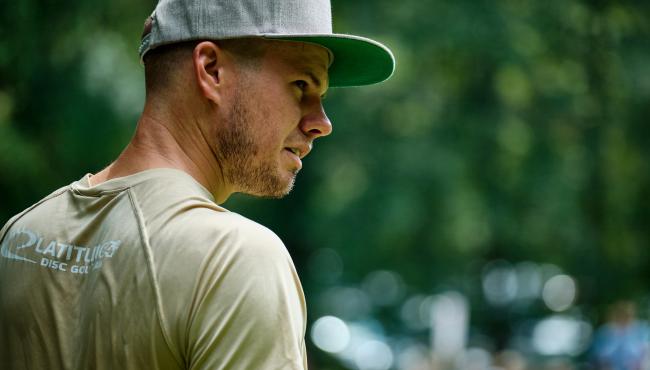 Five years ago, a loss to his brother his first time out on the course gave Connor O'Reilly another competitive outlet.
An athlete and fierce competitor by nature, O'Reilly jumped in headfirst to the sport and learned the game. Nate Perkins was an early influence in Austin, Texas, where the two share a hometown. Ricky Wysocki was another one.
On Sunday, it was Perkins by his side and Wysocki on his heels as O'Reilly capped off a breakout performance in a calm-under-pressure win at the 2021 PDGA National Tour – Delaware Disc Golf Challenge Driven by Innova.
Just five years into the sport, O'Reilly, PDGA No. 99648, has a PDGA Elite Series win.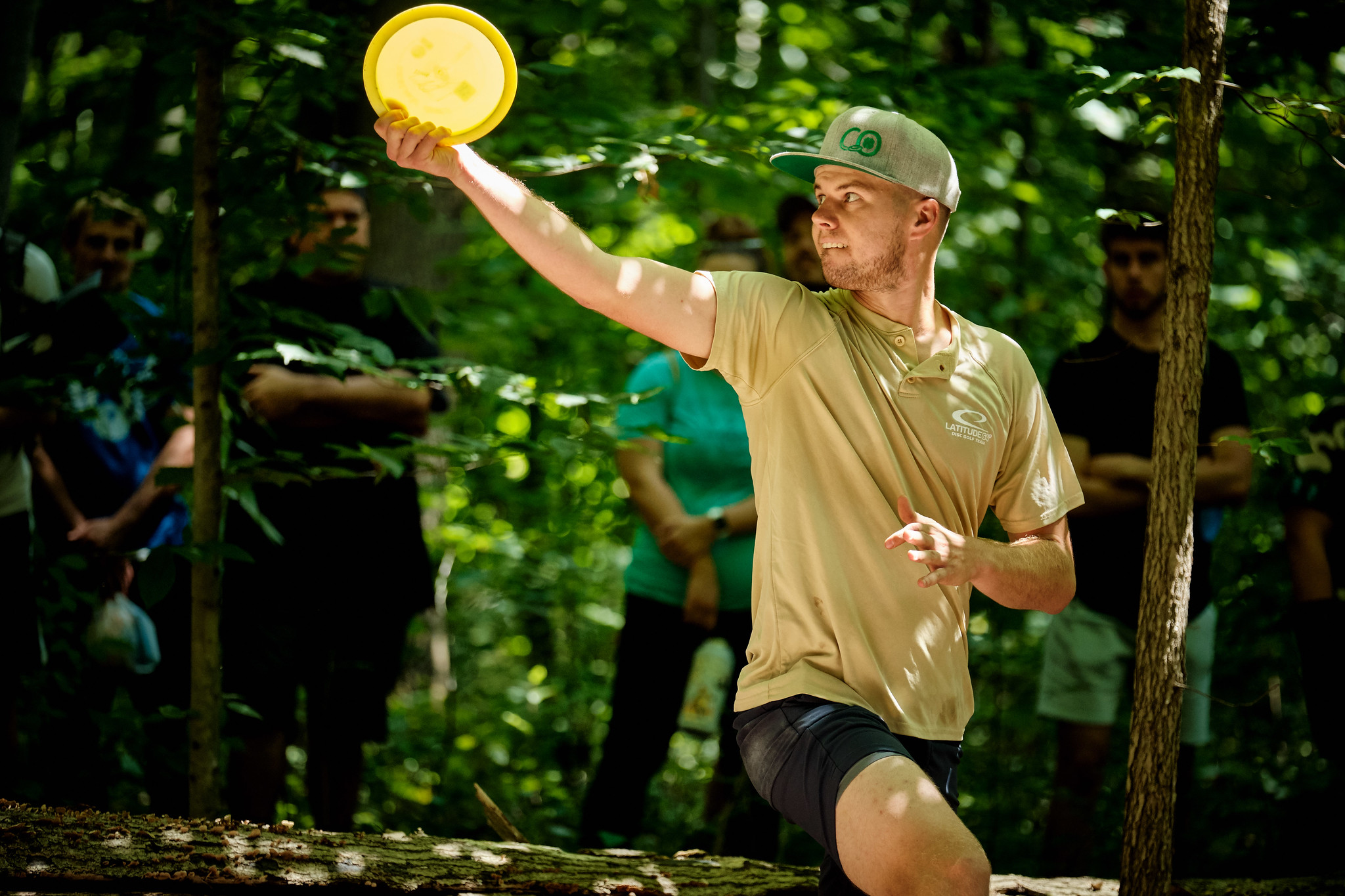 "Having not won anything about a B-Tier to this point – the first time I ever touched a disc was five years ago – is special and a little surreal," O'Reilly said. "Especially battling against a guy like Ricky, who I kind of molded by game after during my first couple of years of playing.
"Just to feel the pressure from him, to hold on and stick to my game plan, it feels amazing."
O'Reilly, a former basketball player whose brother plays professionally in Europe, has all of the physical attributes – tall and long – to make it.
Perkins noticed something else in those early ATX days.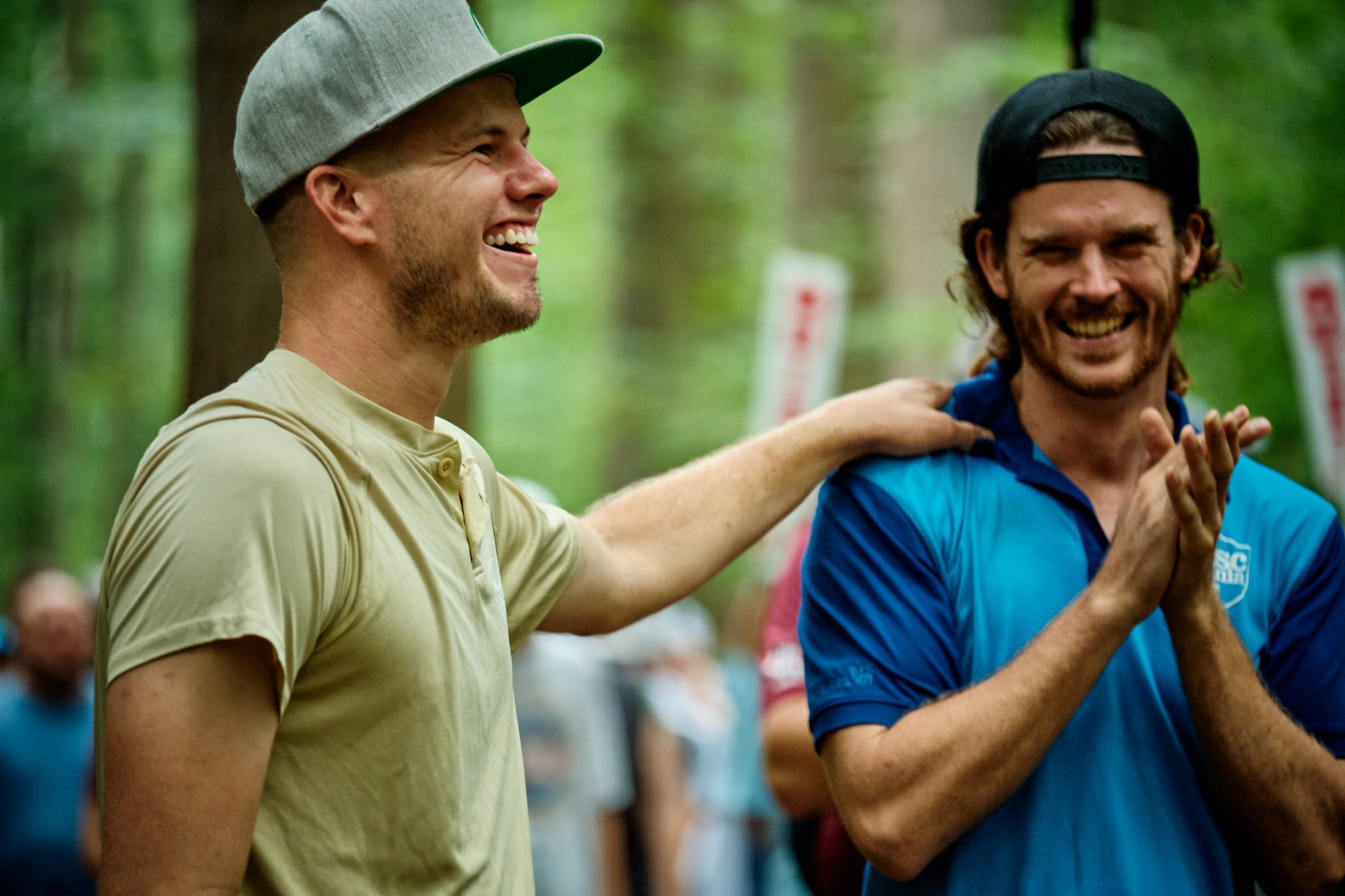 "I met Connor a few years ago down in Austin. He came up to me and told me that he wanted to play professional disc golf and started grilling me with questions," Perkins said. "We bonded pretty quick. It was pretty clear that he had what it takes to compete at the top level, mainly because of his mental perspective of the game."
The two built out a van for O'Reilly to hit the road in this year and he was off, grinding the ins-and-outs of professional disc golf.
On Saturday, O'Reilly broke out with a course-record 11-under 59 and the beautiful and brutal Iron Hill track, giving him a five-stroke lead over Andrew Marwede and a six-stroke cushion over Wysocki.
Cushion is a loose term at a place like Iron Hill.
Wysocki grabbed a stick on the first hole of Championship Sunday, gave it back on hole 2 and picked it up again on three. A two-stroke swing on the fourth – a bogey from O'Reilly, his first in 21 holes, and a birdie from Wysocki – made it a three-stroke game.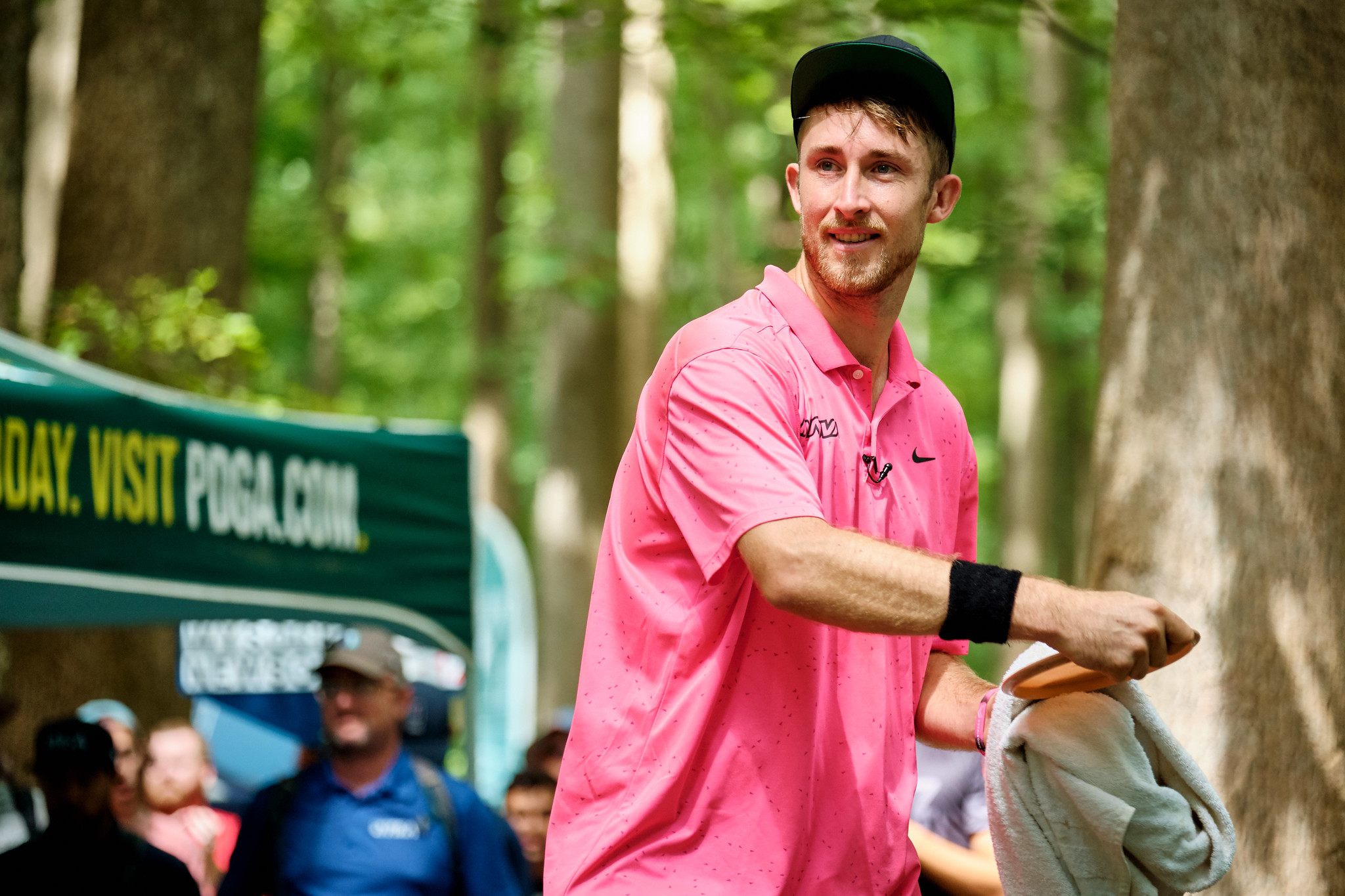 O'Reilly bounced back with five-straight bridies as Wysocki did Wysocki things – scrambling from the thick rough and throwing in discs from all over the map, including a 60-foot eagle on eight that sent the cheers echoing through the hilltop in Newark, Delaware.
"Definitely a few nerves and they picked up after I had a slow start," O'Reilly said. "At that point, I could feel it slipping a little bit, my momentum is going away but I still had a cushion at that point so I knew that if I could stick with it, I knew I had a lot of course left and good things could happen if I just stayed patient."
That paid off as O'Reilly kept it in the middle of the fairway and Wysocki at bay, all with small flicker of a smile or fist pump here or there.
"It was a great battle," O'Reilly said.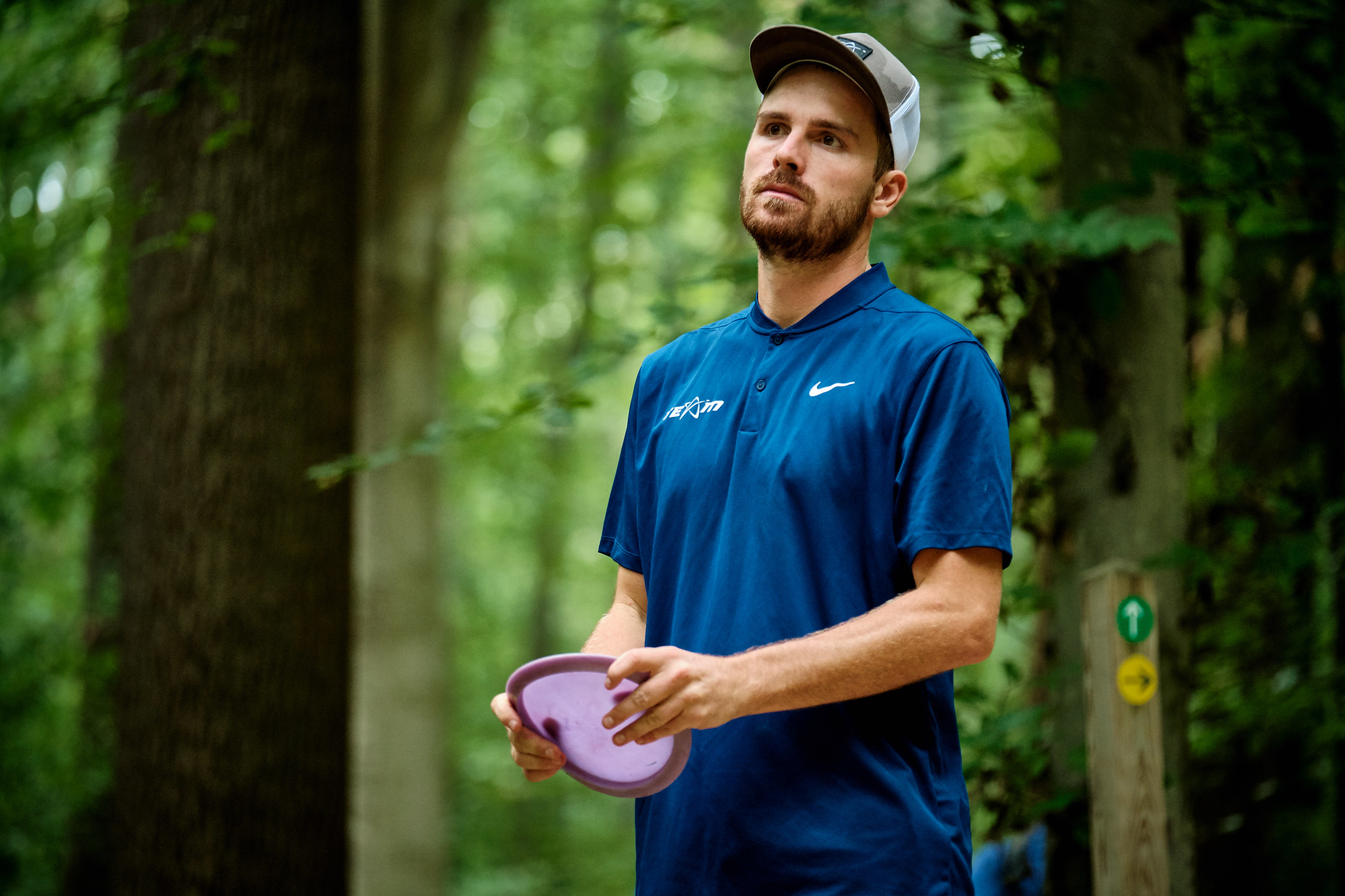 Meanwhile, Austin Hannum was on an absolute heater all the way from the third card. Iron Hill is that kind of place where it's anyone's game and the Round 1 leader went out on fire.
Hannum went three-down on the front and eight down in a seven-hole stretch – highlighted by a stellar forehand ace on the 400-foot 15th, a hole that averaged 0.14 over par on the weekend – to match the course record 59 and jump to a second-place tie with Wysocki.
Five years ago, he picked up a disc and lost. He studied the game, learning from the best and took that fiery but cool competitive nature on the road.
Now, Connor O'Reilly will see his name among the list of PDGA National Tour winners, one that spans 18 years of disc golf at the highest level and includes the greats of the sport.
"It's just a little bit of weight off the shoulders," he said. "I've been pressing too hard all year, knowing that I'm capable of playing way better than I have been and it's been frustrating.
"I feel like I've been trying to make something happen, instead of just playing smooth, playing my game, and letting it happen. I think it's going to be huge for me going forward, just building that confidence – another notch on the belt, confidence-wise."
The 2021 PDGA National Tour concludes at the Music City Open on Sept. 23-26 in Nashville, Tennessee.