Field Events Provide Final Tuneup for Pro Masters Worlds
Field Events Provide Final Tuneup for Pro Masters Worlds
Distance, Putting and Mini Golf Were On Display in Tennessee
Sunday, August 1, 2021 - 22:56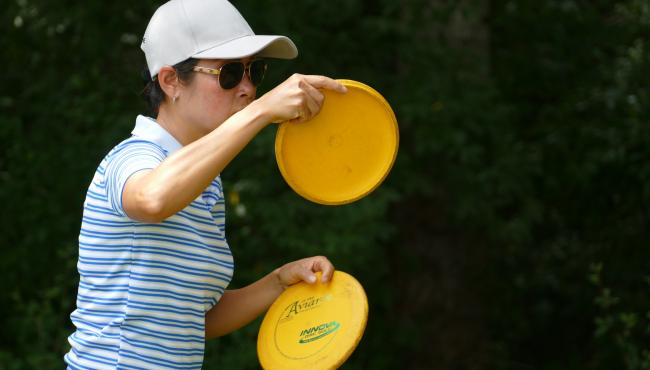 Adding a little competition to their World Championship preparation, there were a number of big performances on Sunday during the Field Events at the 2021 PDGA Pro Masters Disc Golf World Championships in Tennessee.
Now, it's time to chase a world title.
The final tuneup came on Sunday as players visited Warriors' Path State Park in Colonial Heights, Tennessee to compete in four events: Long Drive, Mini Golf, Putting and the Skillshot Challenge presented by EDGE.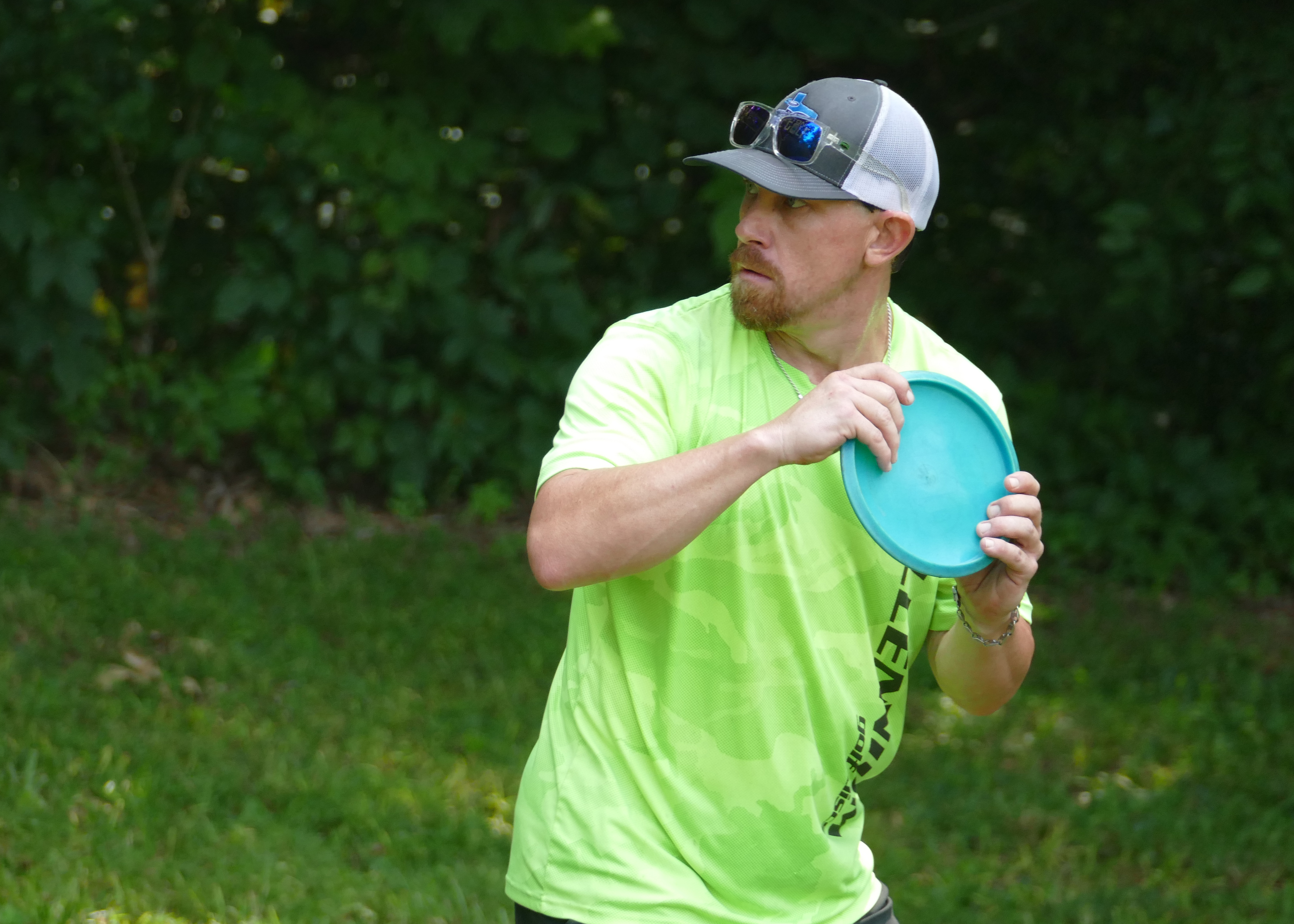 In the long drive competition, Chris Farnham, of Brownsboro, Texas, took top honors in MP40 with a throw of 528 feet, besting Tim Owston by 17 feet. In FP40, Jennifer Allen cruised to the title with a throw of 382 feet.
Pete Caldwell (MP50; 492 feet), Todd Goodman (MP55; 491 feet), Sherry Herzog (FP55; 270 feet), Jack Stanton (MP60; 405 feet), Sandy Gast (FP60; 266 feet), Geoff Hungerford (MP65; 362 feet), Laurie Cloyes-Chupa (FP65; 235 feet), Michael Whippie (MP70; 306 feet), Barry Fischer (MP75; 266 feet) and Pete May (MP80; 261 feet) were also winners in the long drive competition.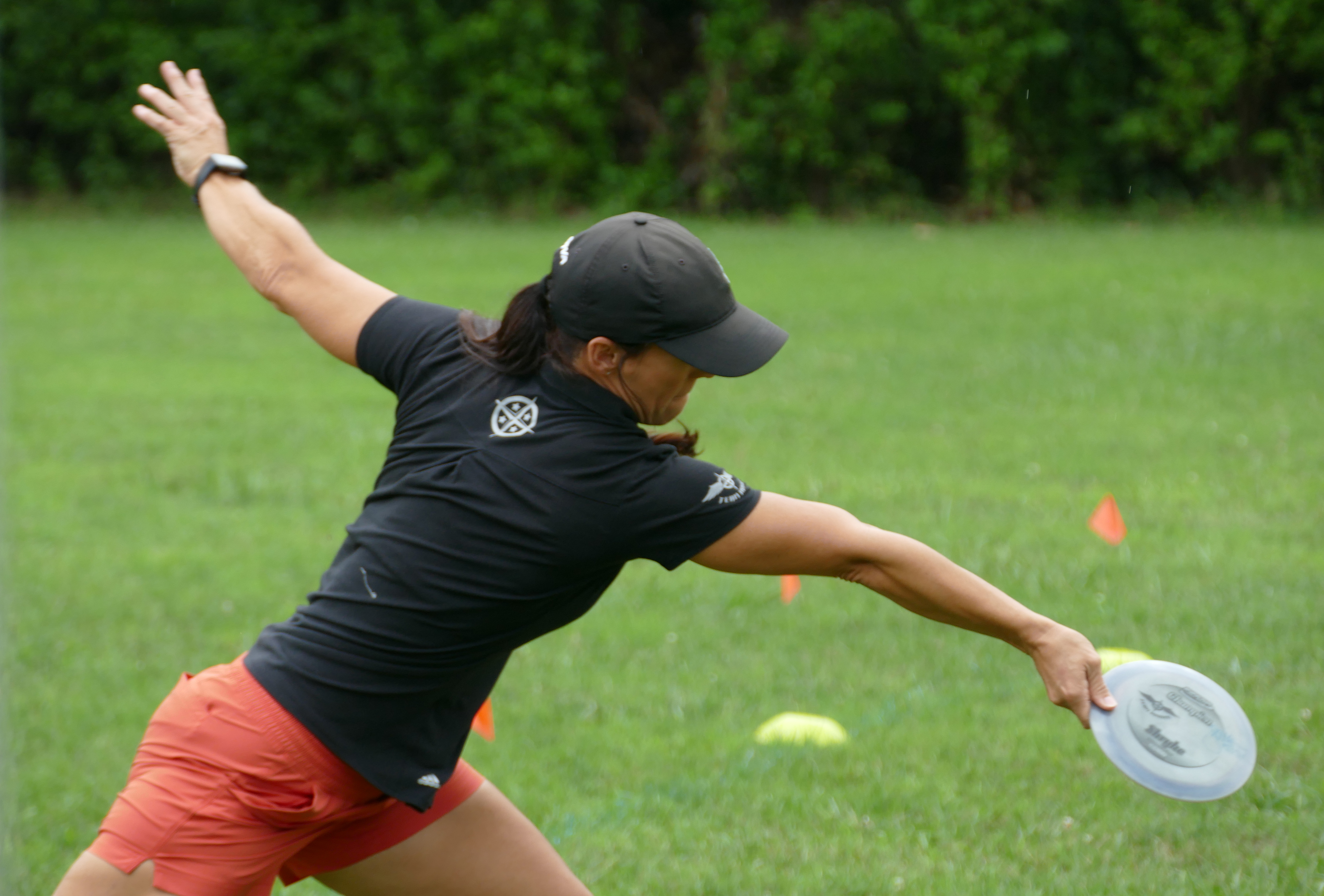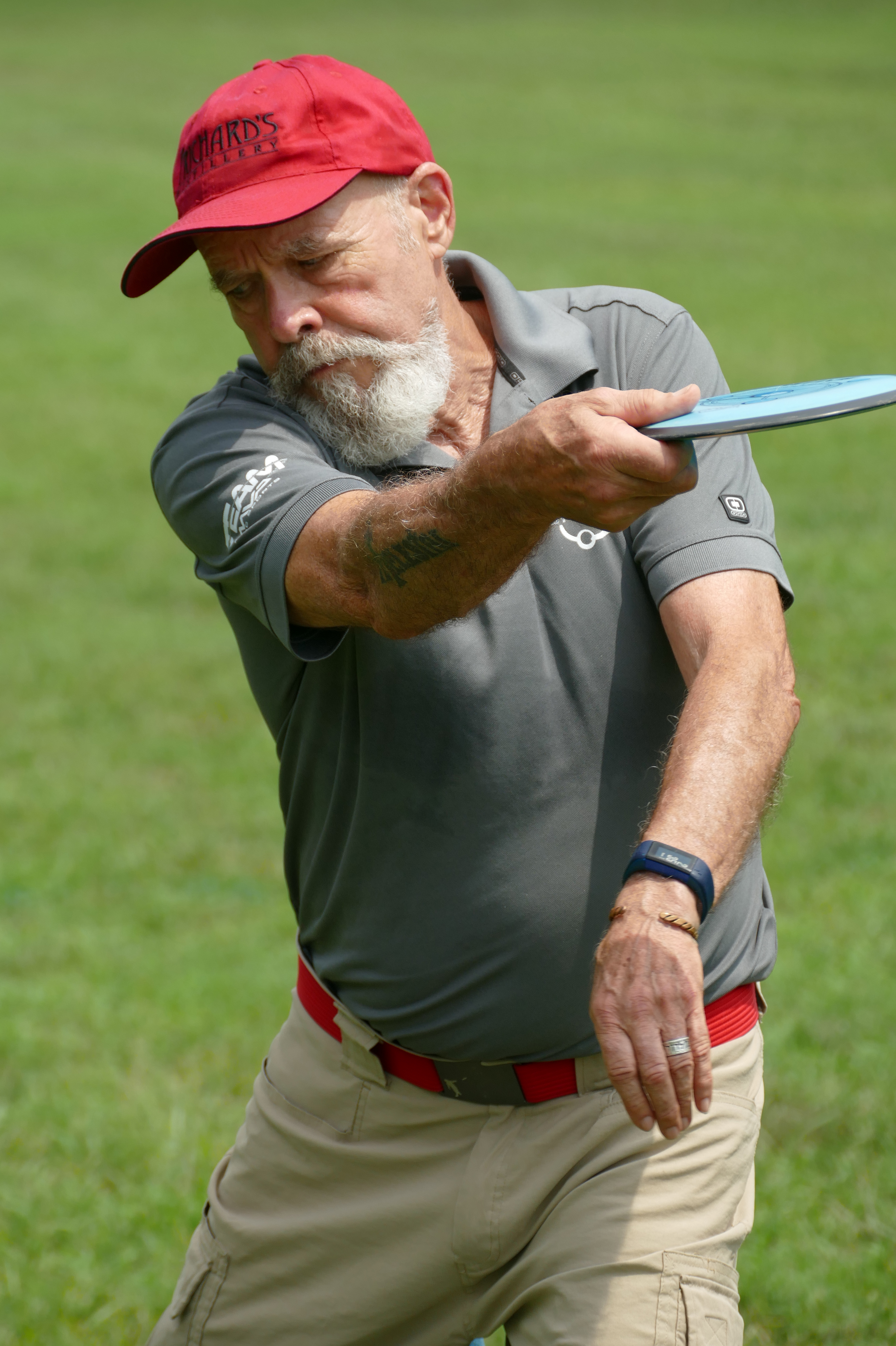 In the mini golf event, Kevin McCoy grabbed a three-shot win over Steve Rico in the MP40 division. Gregg Hosfeld bested J. Gary Dropcho in the MP60 field by three strokes.
Philo Brathwaite picked up his second win of the weekend leading up to his debut in the Pro Masters field with a win in the MP40 putting competition, besting his doubles teammate, Dave Feldberg, as well as 38 more competitors for the win.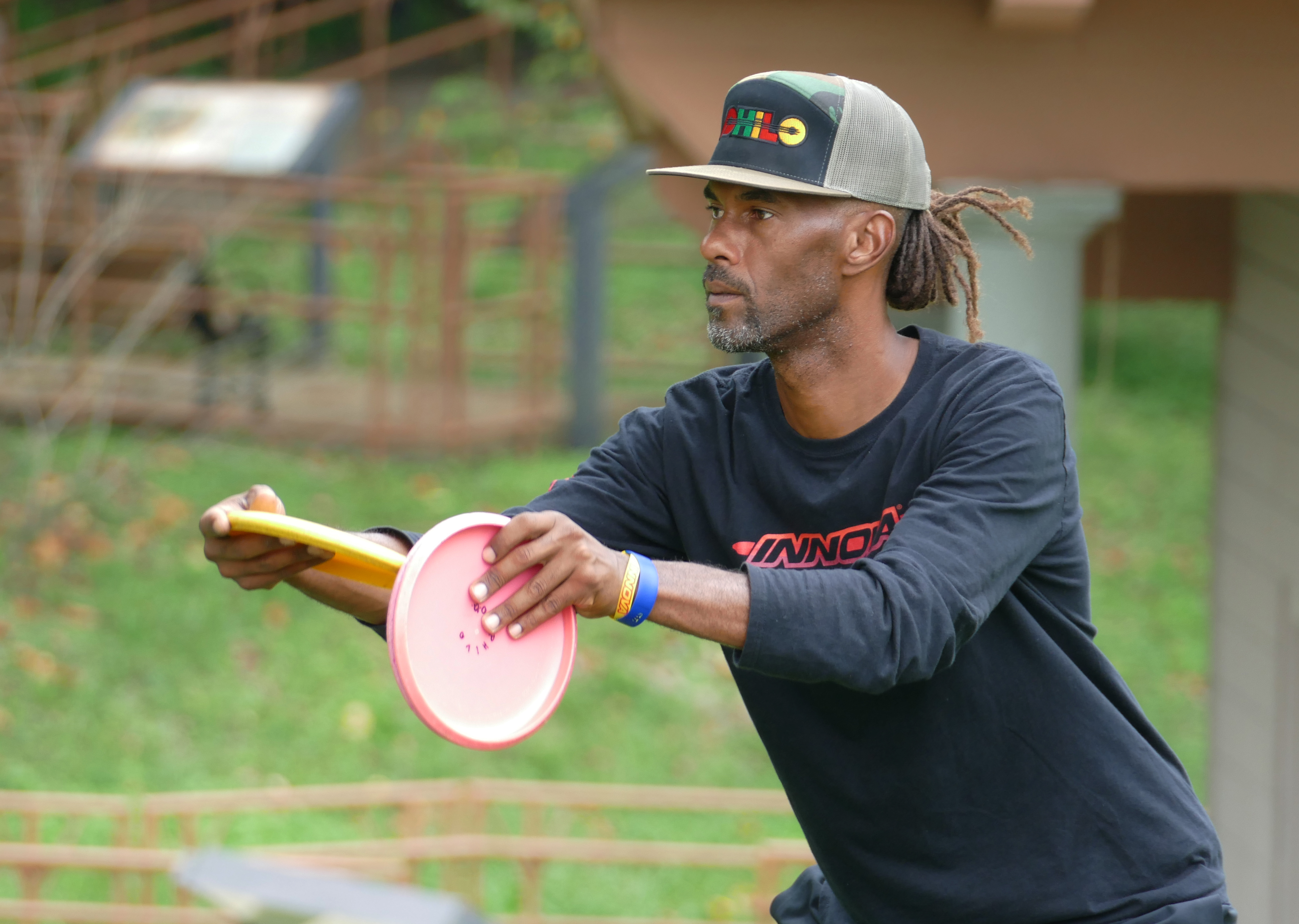 Ohn Scoggins also made her Masters debut with a win, edging Courtney McCoy by a single point. Mike Cloyes (MP60) took a one-point win over Jeff Nichols and Laurie Cloyes-Chupa made it 2-for-2 with wins in FP60.
Maryland's Kevin Gleason, who finished second in Saturday's doubles, won the EDGE Skillshot competition in MP40 with a 191 total. Chris Sprague and George Smith were second and third.
Scoggins grabbed her second win of the day in FP40. Cher Kitchings finished second.
Jeff Fielder had the low score of the day across every division with 183 points to win MP60. Sandy Gast won FP60.
The 2021 PDGA Pro Masters Disc Golf Championships kick off Tuesday in Johnson City, Tennessee.
More from Masters Worlds