Deadline Approaching for PDGA Board Candidates
Deadline Approaching for PDGA Board Candidates
Three Positions on the Global Board Are Open, Among Other Positions
Tuesday, May 25, 2021 - 11:41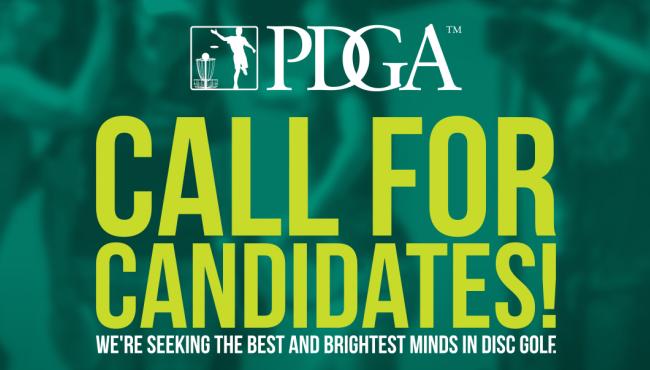 Disc golf is booming, that's no secret.
In every facet —from tournaments to PDGA membership to busy local courses — disc golf is reaching new heights.
Here's your chance to help grow the sport even more.
The deadline is quickly approaching for PDGA members who wish to take part in the upcoming PDGA Elections for three positions on the PDGA Global Board of Directors, three positions for the PDGA Europe Board of Directors and 30 State and Provincial Coordinators.
The deadline to file for candidacy for the Global Board is Monday, May 31.
Elections take place online from July 1-31, 2021, and the terms will begin September 1.
For more details about what the jobs entail and more information on the candidacy process, see our Elections page.
The Board is a requirement according to the  PDGA Bylaws as well as a requirement to maintain our 501-C-4 not-for-profit status.
Board Candidates Sought for 2021 PDGA Election »
All Board members are voted on by PDGA members. That's you.
An open election process enables candidates to bring in fresh ideas, proposals and analyses from their own perspective of the sport, as well as those that they gather feedback from.
In 2021, that's more important than ever.
If you've found yourself moving past being a casual or competitive player to running a local club, being involved in your regional scene or helping grow the sport in any number of ways, the next challenge could be serving on the PDGA Board of Directors.
The first step is to fill out the Candidate Biography Questionnaire and email the form to [email protected]. We strongly encourage that candidates produce a three-to-five minute video, post it to YouTube and link to it in the questionnaire. This gives voters the chance to see who you are and hear your ideas to help usher the sport to even greater heights.
Candidate submissions for the PDGA Global Board of Directors is May 31; PDGA Europe Board of Directors submissions are due June 14, 2021 and June 21, 2021 is the deadline for State and Provincial Coordinators.