PDGA Year End Demographics Report Shows Record Growth in 2020
PDGA Year End Demographics Report Shows Record Growth in 2020
New Members Provide Fuel for Unprecedented Growth
Tuesday, February 23, 2021 - 13:00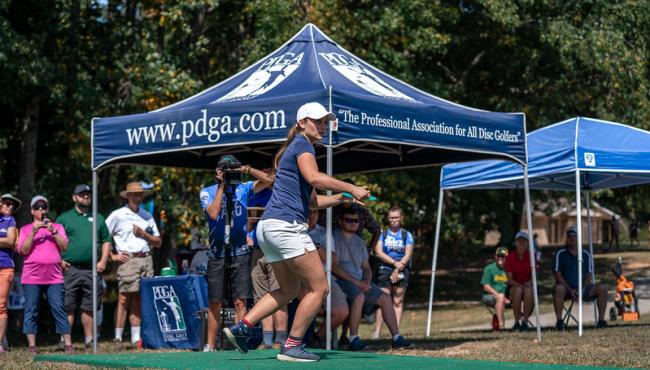 The 2020 PDGA Year End Demographics Report has been released, and the numbers don't lie: disc golf is booming.
Despite the unprecedented challenges of a global pandemic, disc golf has thrived as a safe, socially distanced outdoor activity, and this in turn has attracted a stunning influx of new players to the sport.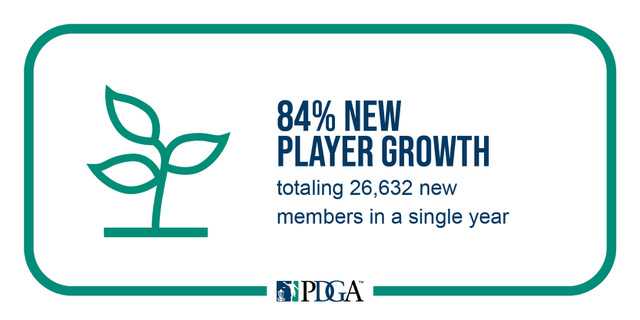 26,632 new members joined the PDGA in 2020, an 84% increase over 2019. This fueled a 33% increase in the overall growth of active members, the largest year over year increase in the organization's history, and more than double the 15% average annual growth in the six preceding years. The 71,016 active members at the end of 2020 was up from 53,366 in 2019, and is now double what it was just four years ago.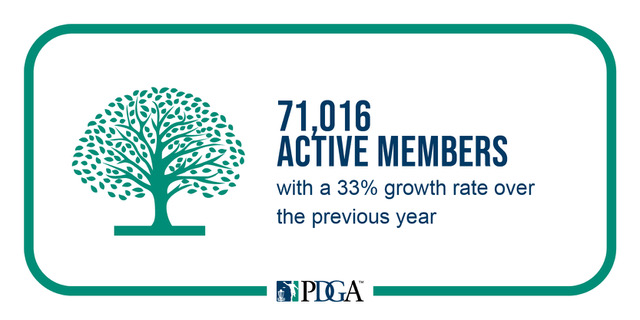 "2020 was a rollercoaster from a membership perspective," PDGA Memberships Manager Vic Allen reflected. "In March, we had to shut everything down, and by June we were breaking monthly membership records. Seeing the numbers come out in this demographics report is great because it lets us see on paper what we've been witnessing all year—disc golf has been making an incredible impact in people's lives at a time when it is sorely needed."
International growth has also hit new highs as PDGA Europe added more than 2,000 members, a 22% increase over 2019, and Canadian PDGA members increased by more than 30%.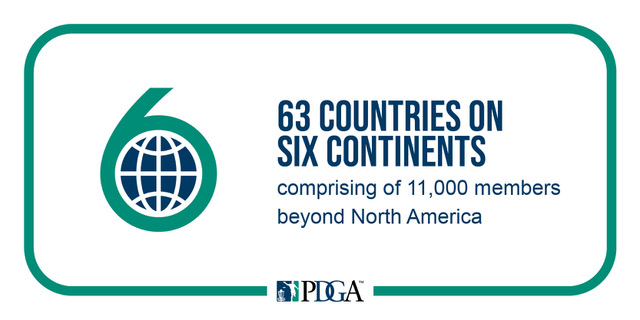 The total number of PDGA Tour events worldwide was limited by a two month stretch without any sanctioned competition and was down 26% from 2019. But the total number of players at events was down only 20%, indicating an increase in participation rates. 
PDGA Tour Manager Andrew "Big Dog" Sweeton, said, "From the PDGA tour perspective, 2020 was a real challenge due to the global pandemic, our subsequent shutdown for several months, and some areas not being able to play for even longer. Thankfully, we have a great team and we quickly developed and released the "PDGA Requirements and Best Practices for Sanctioned Events during COVID." It allowed Tournament Directors to garner permission from local authorities to run over 3,400 sanctioned events around the world in 2020. Though short of our projected 5,000 sanctioned events goal, it far exceeded our expectations during a pandemic."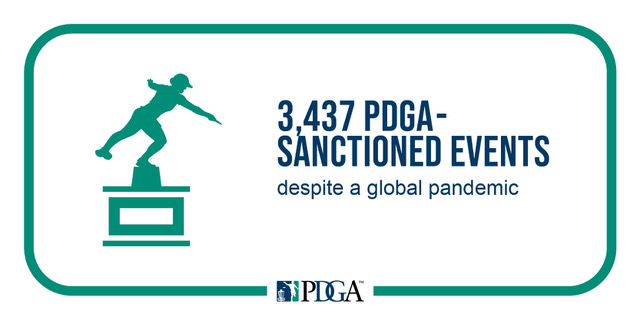 The growth brings with it its own challenges, and the PDGA and other organizations throughout the sport will need to scale up in size and technological efficiency to meet the new demand.
"Our investment in technology really paid off in 2020 as everyone scrambled to adapt to the circumstances," Allen added. "Tournament directors were able to use our robust event management tools to operate safely and efficiently. The same technology will help us as we scale up to meet the demand of the increased membership and participation. More people want to play, and at the end of the day, that is what everyone at the PDGA is working towards."