Conrad Comes Back, Hokom Cruises In MVP Open Victories
Conrad Comes Back, Hokom Cruises In MVP Open Victories
2018 Disc Golf Pro Tour standings settled
Sunday, August 26, 2018 - 23:23
The scene at the 2018 MVP Open right now is absolutely electric. The crowd is exploding, as the tournament came down to a single jump putt. When the dust had settled, James Conrad, throwing an 11-under par 48 for a total of 22-under par, is walking away with the title by a single throw over Paul McBeth, who missed by inches from outside circle 2 on the 18th green. Had his putt flown true, there would have been a playoff. Instead, Conrad tapped in his par to a resounding roar from the crowd that was engulfing the iconic rock-lined wood chip green for today's finish. Rounding out the top three today is Calvin Heimburg, who tossed an impressive 18-under for the weekend after today's 8-under par 53.
Continue reading at DGPT.com »
Hokom Secures Disc Golf Pro Tour Points Title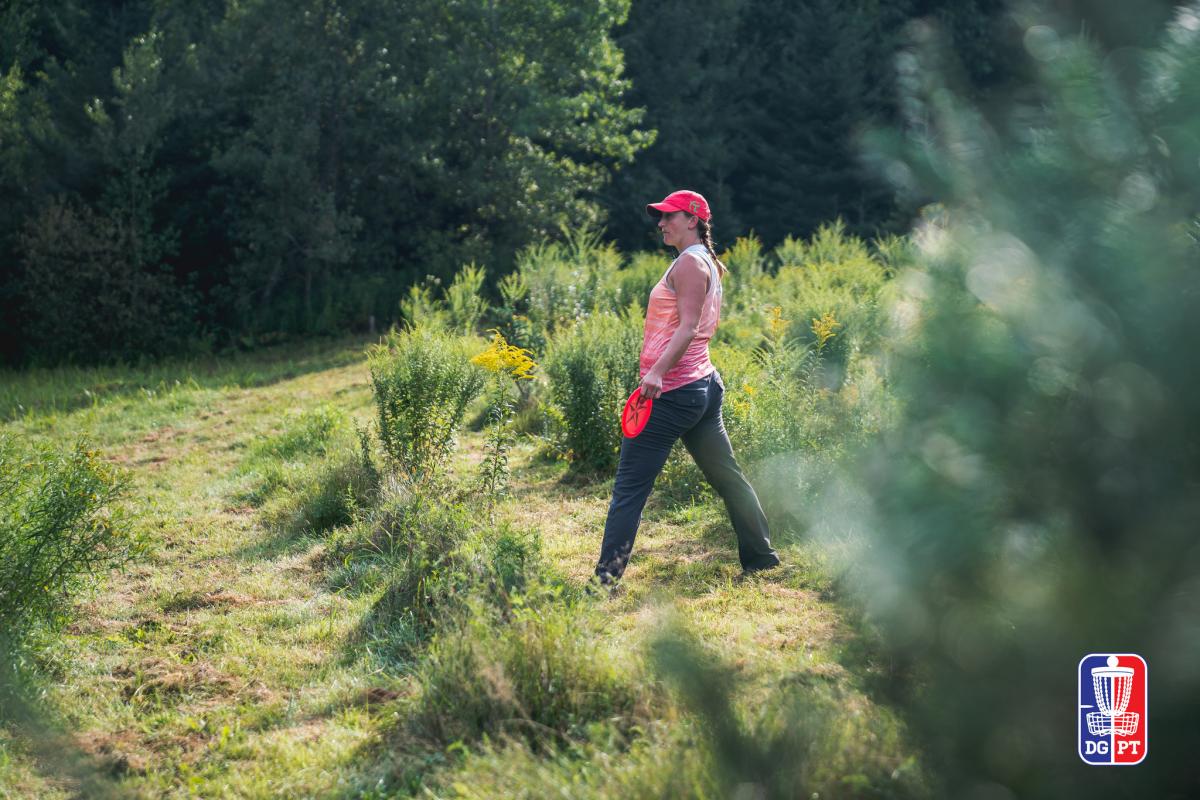 The final round of the MVP Open at Maple Hill saw Sarah Hokom start the day with a three-throw lead on the field. Several players made moves, but ultimately Hokom was able to prevail and land her third Disc Golf Pro Tour win of the season.