Anything Can Happen: Plenty of Battles Left Before U.S. Champions are Crowned
Anything Can Happen: Plenty of Battles Left Before U.S. Champions are Crowned
2021 Tim Selinske U.S. Masters - Day 3 Recap
Saturday, September 11, 2021 - 23:33
Gregg Hosfeld and Eric Rainey are going to battle Sunday morning for a PDGA Major title.
Those two, and a few more players in the MP60 field will join them in the hunt heading into the final 18 holes at the 2021 PDGA Tim Selinske U.S. Masters Championships presented by Innova.
Hosfeld and Rainey are tied at the top at 14-under par. Bill Rohe is one stroke back. LaRon Harris is four out of the lead with 18 holes to play in Columbia, Missouri.
Complete coverage of the 2021 U.S. Masters Championships »
That's the case in many divisions as Championship Sunday has arrived.
David Feldberg has a one-stroke lead in MP40. Ohn Scoggins leads Jennifer Allen by that same margin in FP40, as does Debbie Polkinghorne over Caryn Shearer in FA50, James Elkins over Jerry Dobbins in MA55 and Mark Hauser over Don Krueger in MA60.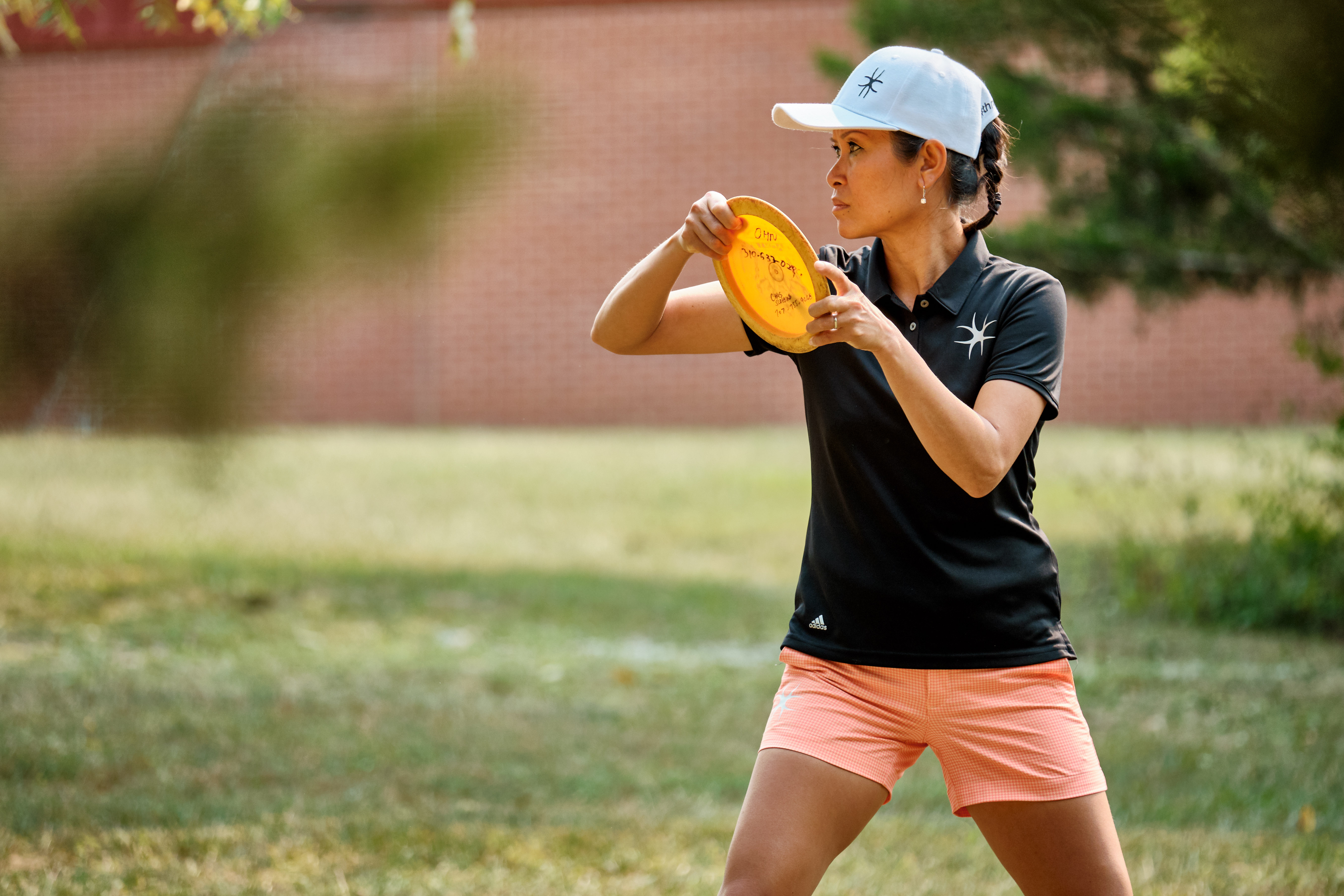 Those are just the battles that are separated by a single stroke.
Doug Williams has a two-stroke margin over Thomas Hausmann in MP55. Barrett White surged to a four-stroke lead over Nova Politte in FP50 and Pete May leads Barry Fischer by five strokes in MP75.
Adding to the wild finish coming at the 11th-annual Selinske Masters is the fact that six professional divisions will close things out at the gem of CoMo, the daunting and demanding Harmony Bends.
"Anything," Allen said of what can happen at Harmony Bends. "The holes are there, but if you get off your line just a little bit then you can definitely find trouble very easily. It'll be fun. I know we're going to go out there, cheer each other on and have an exciting finish."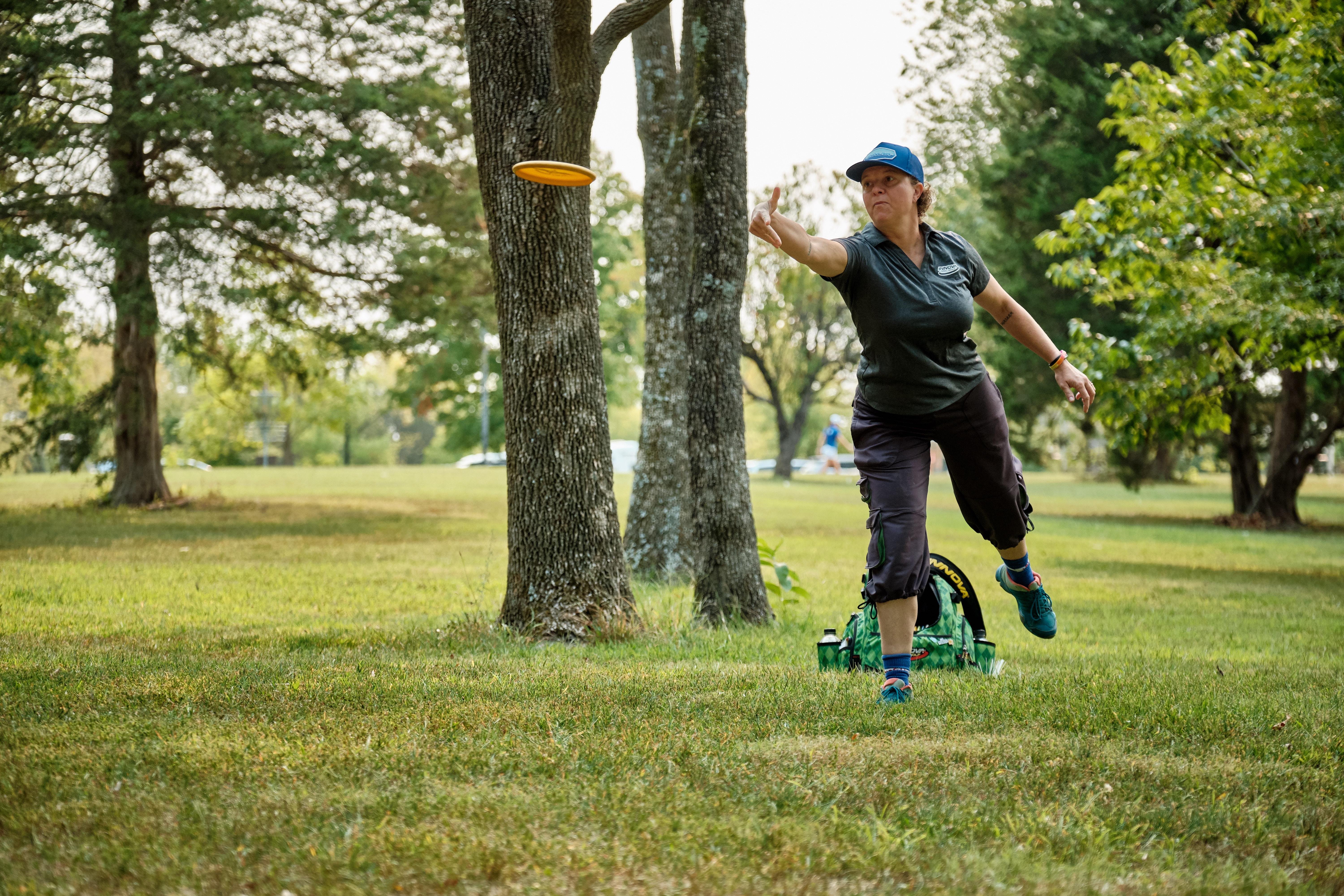 Des Reading, four strokes back, and Melinda Ring, at 14-under, round out the FP40 lead card.
Feldberg opened the week with an electric round at Harmony Bends – a course-record 58 from the blue tees. In the two rounds since Thursday's opener, Feldberg has held a one-stroke lead or a tie at the top. Geoff Bennett and Brad Schick sit at 23-under, and Kevin McCoy is three strokes back at 21-under.
"I'm not playing well," Feldberg said. "To be honest, I'm not making my putts and I'm making silly mistakes, like the lost hole here today, an easy hyzer with all kinds of room and I throw it OB.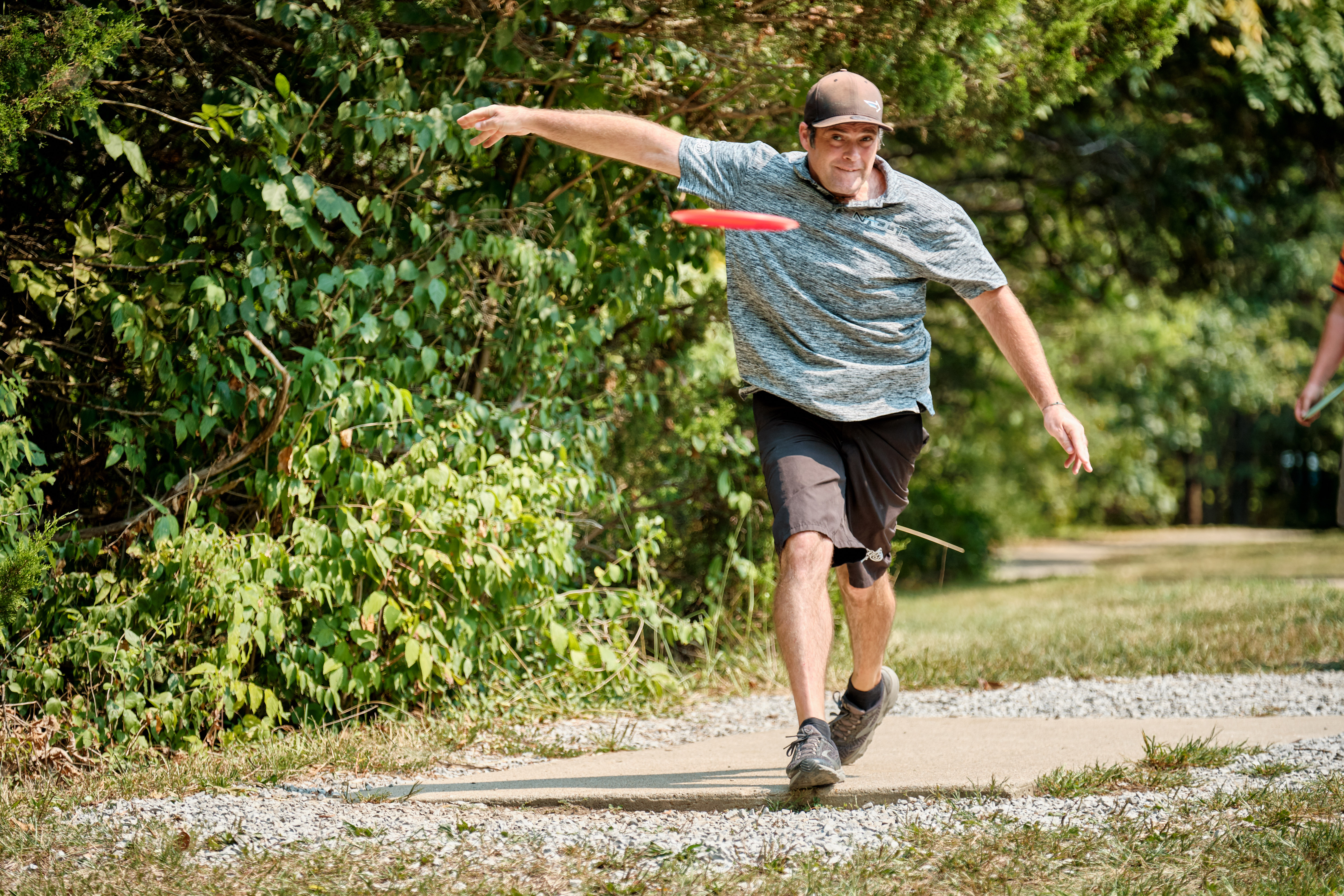 "I am winning by one heading to Harmony Bends but I want to play better. It has nothing to do with whether they're close to me or not close to me, I want to do my best and hopefully I do tomorrow. I want to play better than I did the first time. I played some shots soft. I did have some nice shots that worked but I feel like, overall, I can do a little better."
In MP50, Patrick Brown bounced back from a few miscues as the field hit Harmony Bends for the first time on Saturday and leads by nine strokes. Barry Schultz, who fired off the hot round of the day, a 10-under 58, to jump to second place. Jay Reading (-20) and Ron Convers (-16) round out the lead card.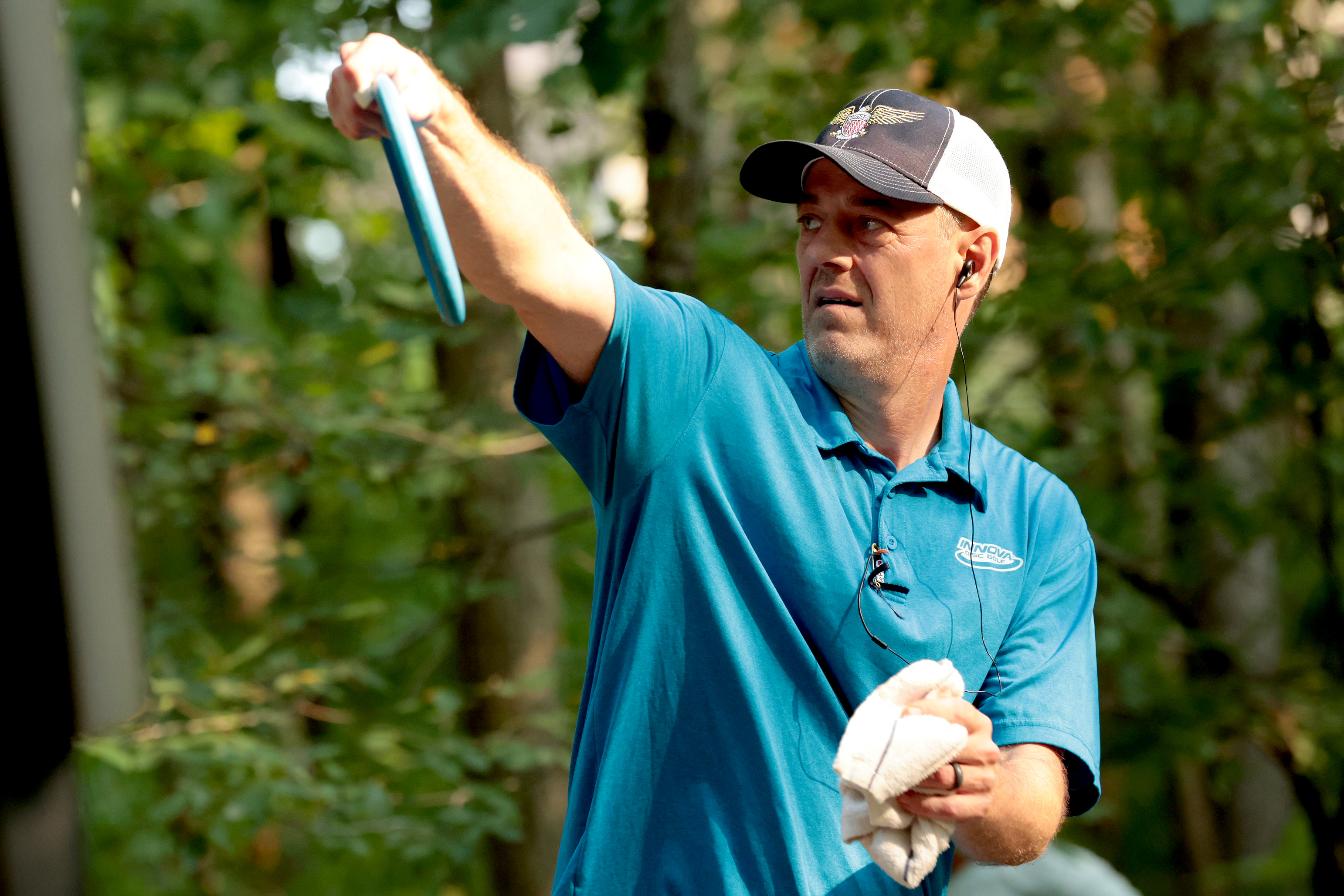 White used a 933-rated round – the best in the FP50 field by six strokes – to jump to the top of the leaderboard with a four-stroke lead.
A few more leaders have a little more cushion than others, but with the pressure peaking and a Major on the line, there's still plenty of work – and disc golf – left before U.S. Masters champions are crowned.