Title Up For Grabs in Tight Race in Delaware
Title Up For Grabs in Tight Race in Delaware
National Tour - Delaware Disc Golf Challenge Round 2 Recap
Sunday, August 29, 2021 - 09:04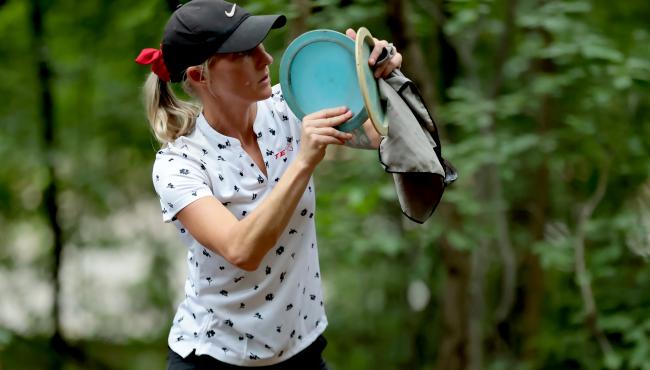 Moving day was a bit of an understatement on Saturday at the PDGA National Tour – Delaware Disc Golf Challenge.
Now it comes down to who makes the final move.
Complete coverage of the Delaware Disc Golf Challenge »
Catrina Allen maintained her one-stroke lead on Saturday but the name of the top of the leaderboard was constantly changing throughout the day between Allen, Kona Panis and Holly Finley, all of whom had a share of the outright lead at some point.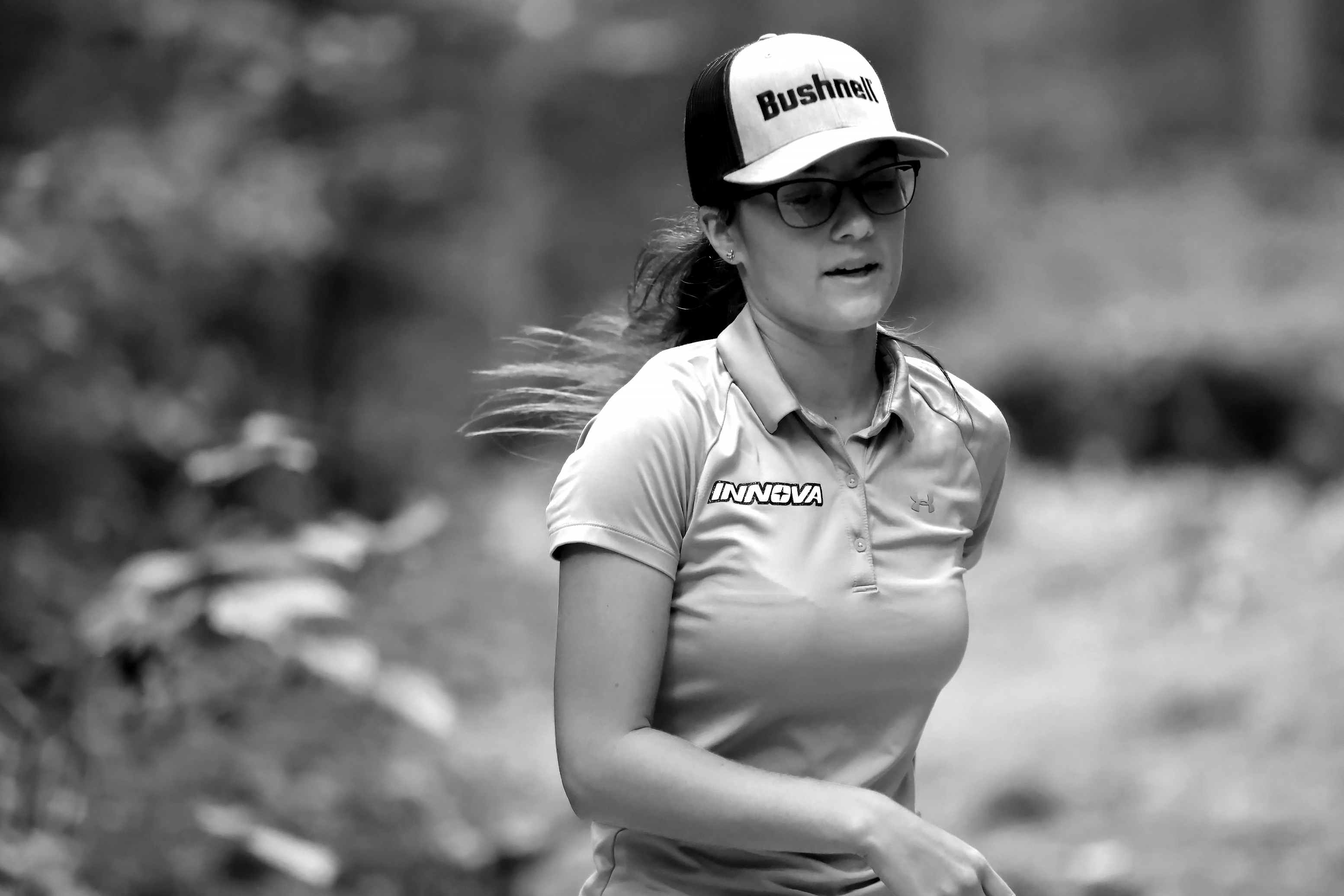 Panis and Finley are joined by Heather Young at 2-under par. Young jumped eight spots with the hot round of the day at 2-under to join Sunday's lead card and enter the conversation.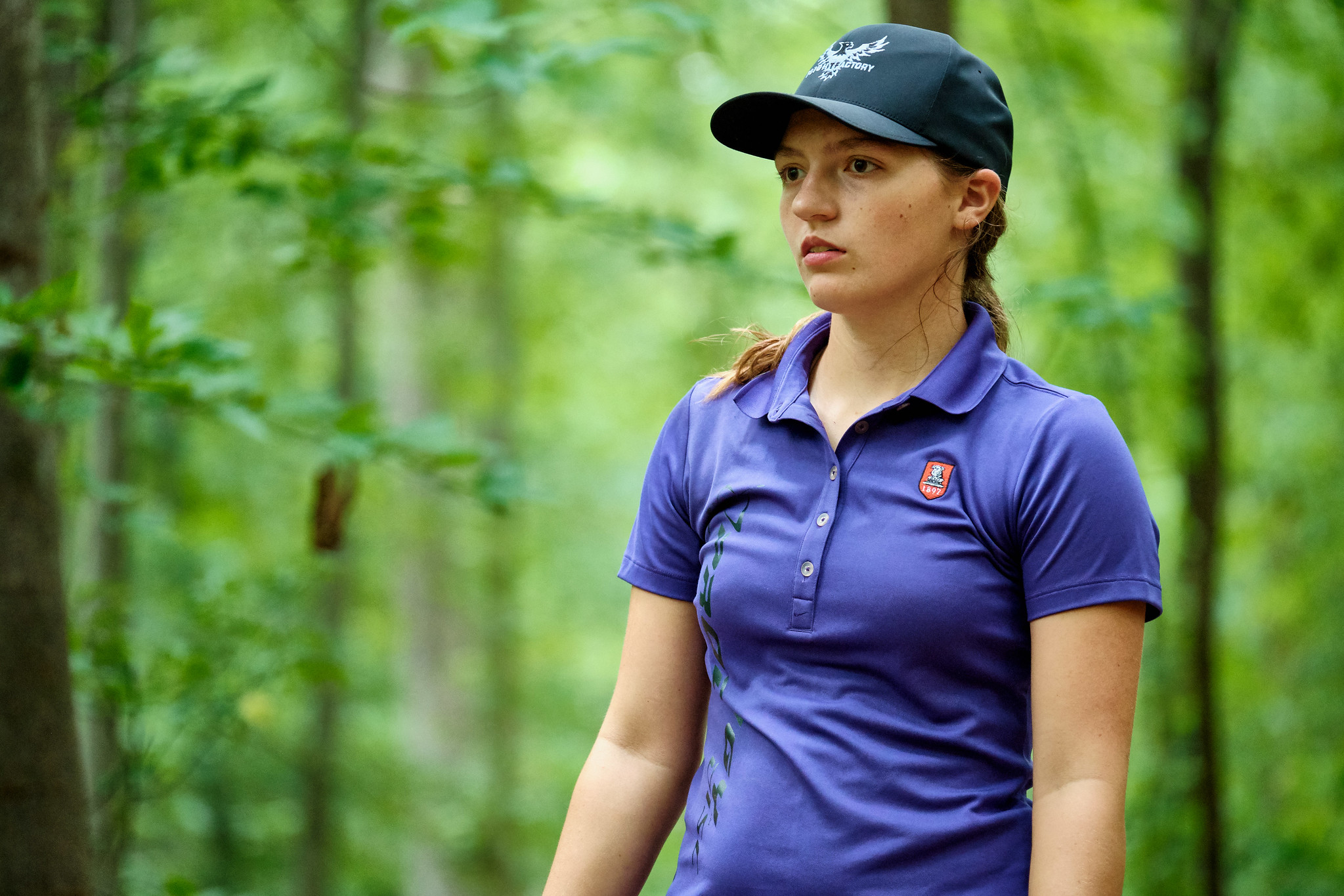 Finley's even par round was sparked by a 60-foot birdie putt on the 370-foot hole 7 and upped that with a 150-foot throw-in for par on hole 9.
"I'm feeling pretty good and had some crazy shots today," Finley said. "I hit a couple of trees, but then had a 150-foot throw-in, I made some 50-foot putts so I kind of surprised myself.
"I got a little nervous at the end, as do a lot of people. I wasn't looking at the scores, I was just thinking about hitting the lines and making the putts — trying not overthink things."
Catch the finish of the Delaware Disc Golf Challenge live on the Disc Golf Network beginning at 12:30 p.m. ET.