Amateur Masters, Pro Masters Getting Combined Worlds Starting In 2021
Amateur Masters, Pro Masters Getting Combined Worlds Starting In 2021
Amateur World Championships to showcase MA1, FA1 divisions
Tuesday, November 6, 2018 - 11:56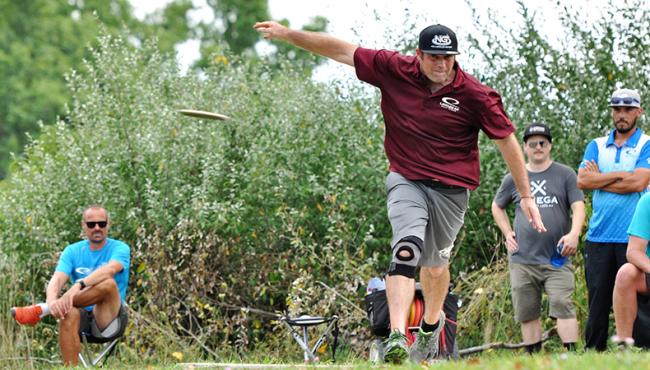 The PDGA Board of Directors Fall Summit yielded a change to the organization's World Championship format, as age-based divisions for both the amateur and professional fields will be combined into a shared Masters Disc Golf World Championship event starting in 2021. The initiative, which was proposed by PDGA Majors & NT Committee Chair Nate Heinold, passed with a 6-0 vote.
The new format will mean the annual Amateur Disc Golf World Championships will only include the Advanced and Advanced Women's divisions and that the stand-alone Professional Masters Disc Golf World Championships will be dissolved after 2020. Younger disc golfers will continue to compete in the Junior Disc Golf World Championships, and the Open and Open Women's PDGA Professional Disc Golf World Championship will remain its own showcase tournament.
The impetus for the change was multi-faceted, Heinold said. Since the various World Championships were split off into their own events in 2017, players have voiced their opinion that they miss the "reunion" feel of a combined event. Additionally, attendance at the previous two Pro Masters World Championships was decidedly low, with an average of 157 participants.
"The Board and staff listened to player feedback and spent the last year evaluating our various options for our most premier events," Heinold said. "We felt this change was a great compromise to our many stakeholders, including our members, tournament directors, event sponsors, and the tourism departments that bid to host these events." 
The concentration of age-based divisions will also allow for a potential expansion of the Am Worlds field, which currently tops out at 288 in the Advanced division. That could move to as high as 432, allowing for a growing segment of the player base to compete in one of the sport's premier tournaments.
 "Our sport has been growing at a rapid pace, and with that growth we have seen a higher demand to play our World Championship events," Heinold said. "The amateur side is driving that growth. In 1996 we had 174 players at Am Worlds; in 2006 that increased to 480 players, and in 2015 we had 752 players. We can't quite meet the current demand for the players that want to play, so this change is about making sure we have the capacity to meet the demand." 
The move can also see increased benefits for host cities and tourism departments. Am Worlds, for example, may be open to more municipalities because it will not need as many top-flight courses to be considered, while clubs bidding on Masters Worlds will see a larger influx of players.
"The PDGA sees this change as an increase in opportunity – not only for our members wishing to compete in a World Championship event, but also for the cities and tourism departments that wish to host," PDGA Director of Operations Mike Downes said. "The potential economic impact of each of these events is now more balanced and attractive, which will result in an increased interest to bid. We expect this change to only expand our options for host locations of future World Championship events."
In the meantime, the show will go on for 2019. The Professional Masters Disc Golf World Championships will take place from June 22-29 at Smugglers' Notch Resort in Jeffersonville, Vermont, while the Amateur Disc Golf World Championships take over York County, Pennsylvania, from July 20-27. Host cities for the 2020 iterations of these events will be announced in December.