9Hill Open - PDGA Euro Tour #5
9Hill Open - PDGA Euro Tour #5
It came down to the wire in Latvia
Monday, June 20, 2022 - 11:43
It was a battle until the end at the fifth stop of the PDGA Euro Tour at the 9Hill Open in Latvia.
Facing a treacherous island hole to close out the competition, Oksana Zukauskiene completed a big comeback to take down the FP40 crown in Talsi.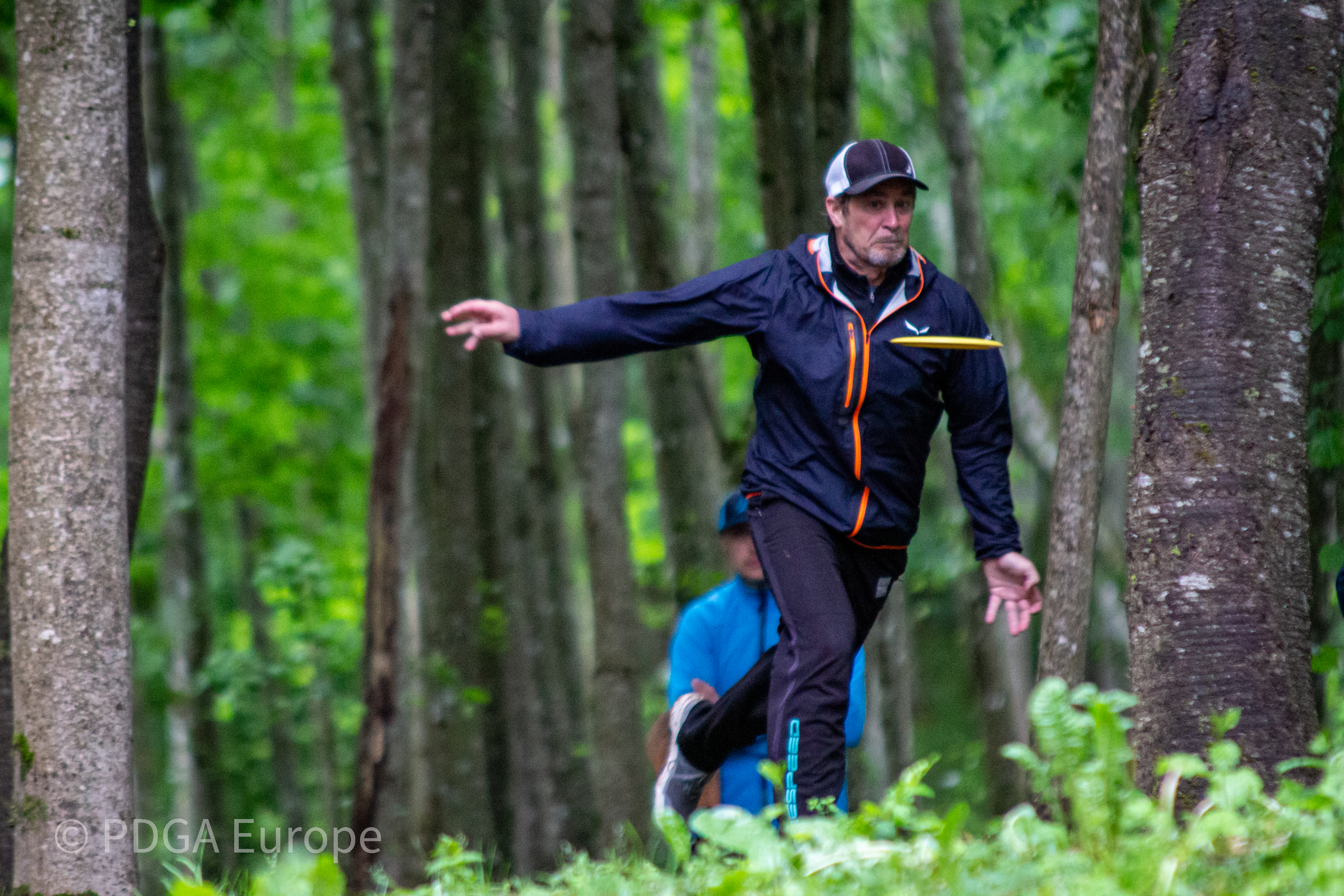 In MP40, with competitors charging and the pressure of the 83-meter closing hole waiting, Martin Jenny stuck to his plan and walked away with the title.
The thrilling finish in both of the top divisions of the second Masters-only Euro Tour stop of the year was held on the tough 9Hill course.
Lithuania's Raimondas Mikalkenas completed the wire-to-wire win in MP50 and Derek Robins, of the United Kingdom, grabbed his third Euro Tour victory of the season in MP60.
Jenny, of Switzerland, opened Championship Sunday with a three-stroke lead, but after a birdie to start, picked up three bogies and a double on the challenging track, allowing his competitors, namely Estonia's Marko Narits, to close the gap.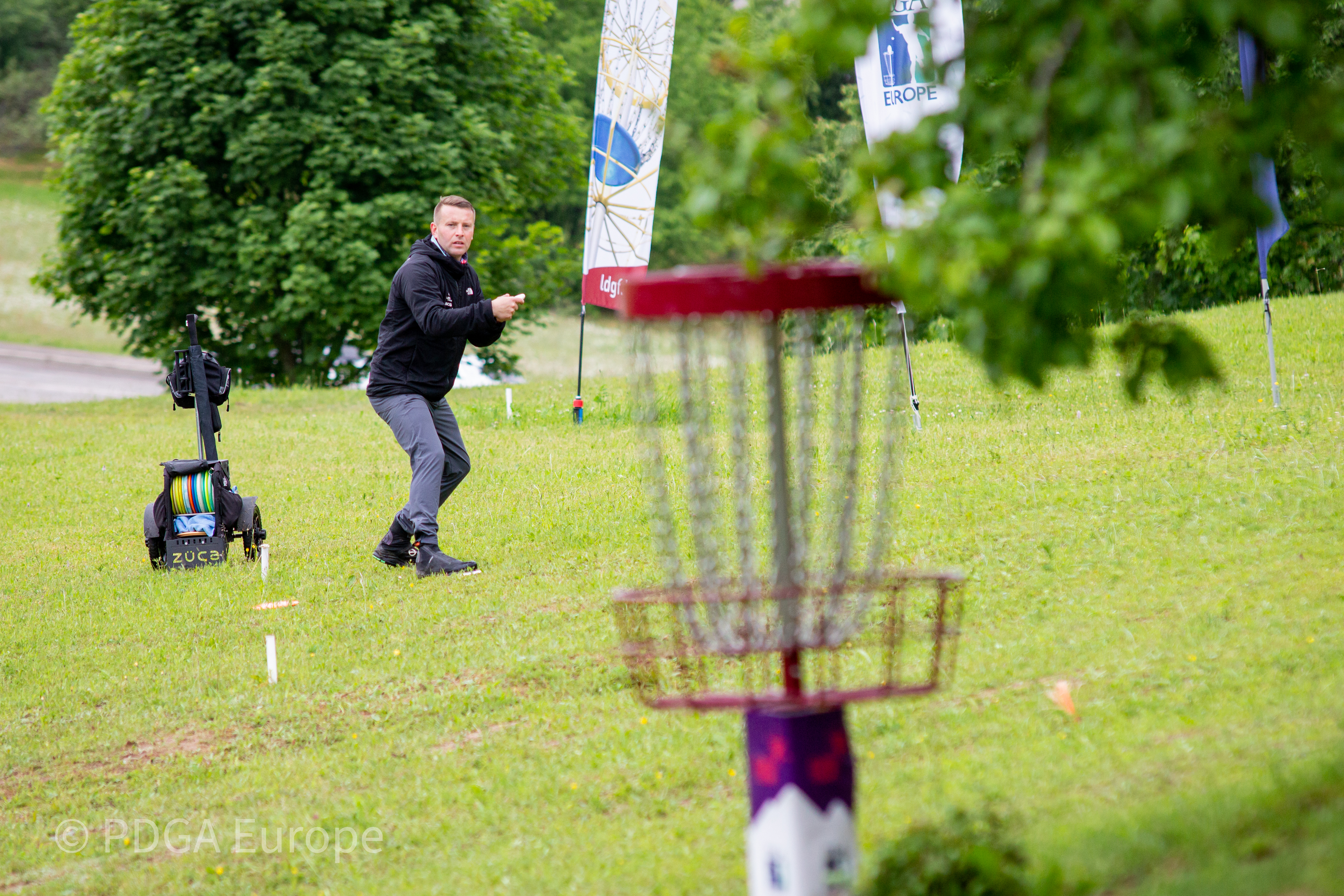 But Jenny slammed the door in the closing holes with three-straight birdies, including a drop-in birdie on the island hole for a three-stroke win.
Naritas and Latvia's Dainis Ruks finished in a tie for second place.
The FP40 race was even more exciting.
An early birdie from Zukauskiene set the pace for a comeback and the Lithuanian was able to minimize the mistakes as much as her competitors the rest of the way, especially on the closing hole. Käthlin Keremäe, who led by seven strokes entering the final 18 holes, missed the island hole from the tee and again from the drop zone while Zukauskiene parked the final hole for a four-stroke swing and the victory.
Mikalkenas did the most of his work on Saturday, building a nine-stroke lead in MP50. Latvia's Aigars Sirmovičs had the hot round of the day by three strokes, but it wasn't enough to close the gap on Mikalkenas' commanding lead.
In MP60, Robins capped off a dominating weekend with a plus-nine total score, which wouldn't given him the MP50 title and ninth place in MP40.
Video Coverage
Post produced video coverage is available via APShot DG on YouTube.
Local Competition
Latvia's Rainers Balodis saved his best for last with a 1056-rated closing round for a 12-stroke win in MPO. Kristo Raik was second and Markus Saarepuu rounded out the podium.
Another thrilling finish was in FPO as Ly Teder cleared the field by 10 strokes in the final round to jump to the win by three strokes over Elizabete Peksena. Maria Liivamägi finished third.
Up Next
The PDGA Euro Tour rolls on to the Beast for the Nokia Open on 23-25 June in Nokia, Finland.