9Hill Open - PDGA Euro Tour #5
9Hill Open - PDGA Euro Tour #5
New leaders as winds pick up in Latvia
Saturday, June 18, 2022 - 15:30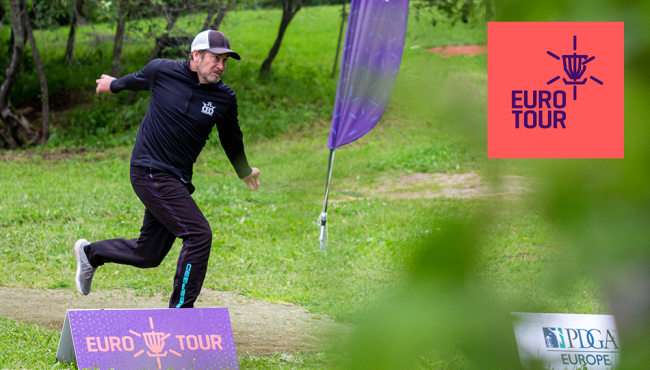 If round one of the PDGA Euro Tour – 9Hill Open was about scoring, then Saturday was about surviving.
Action shifted to the 9Hill track, which was already set to test the Masters-only field of the fifth PDGA Euro Tour stop of the year before high winds added that much more difficulty to the more and OB-laden track.
After 36 holes, the MP40 division has a new leader.
Martin Jenny overcame a round-opening bogey – competitors started on Hole 5 at 9Hill – but picked up four birdies in a six-hole stretch en route to the hot round of the day at 1-under to build a three-stroke lead heading into Championship Sunday. Jenny, of Switzerland, shot 25 points above his rating and leads Dainis Ruks by three strokes. Raimo Kimmel, Dan Sööl and Round 1 leader Marko Narits sit at even for the event.
Also at the 9Hill course, Raimondas Mikalkenas cleared the rest of the field by six strokes on Saturday and takes a commanding 9-stroke lead into the final 18 holes in MP50.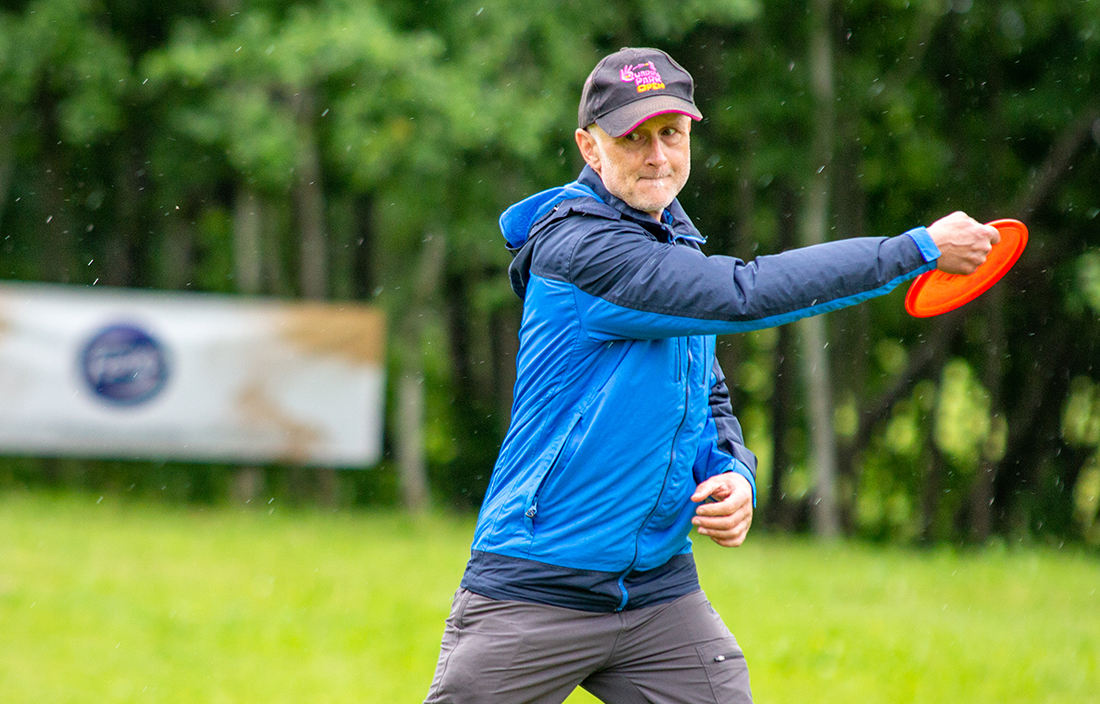 Derek Robins, of the UK, had one of the hottest rounds of the entire Euro Tour field in MP60 and is plus-two for the weekend, a score that would have him leading MP50 and in a tie for sixth in MP40.
With a six-stroke lead entering the day, Käthlin Keremäe, of Estonia, grew her lead by a stroke at the Laumas track.
The entire Euro Tour field will conclude the event on Sunday at 9Hill.
Local Competition
Rainders Balodis kept the pedal down in MPO and leads by six strokes. Kristo Raik jumped to solo second place with a blistering 9-under 57, unofficially rated 1037. The Estonian had the hot round by three strokes over Balodis. Simar Villmann is in third at 9-under par.
In FPO, Elizabete Peksena surged to the lead with a 1-under round – the hot round of the day by seven strokes to improve on her first round by 10 strokes. Maria Liivamägi is six strokes back and Svetlana Kobec and Ly Teder are tied for third place.
Video Coverage
Post produced coverage of the MP40 field will be available soon via APShot DG on YouTube.