2021 A-Tier Request Form Now Available
2021 A-Tier Request Form Now Available
PDGA accepting requests through Monday, October 12
Monday, September 21, 2020 - 17:41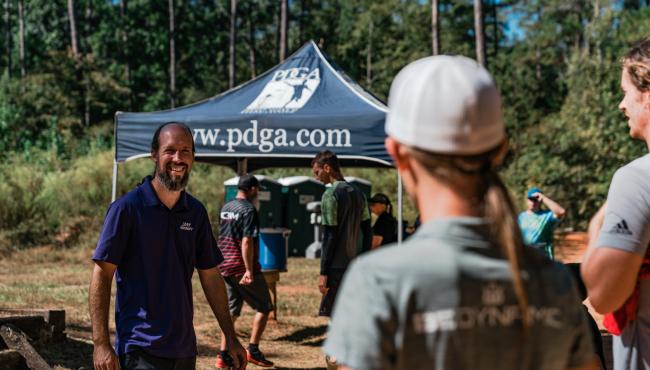 The PDGA is now accepting requests for 2021 A-Tiers via the online A-Tier Request Form. The submission deadline is Monday, October 12, 2020.
All parts of the A-Tier Request Form must be completed, and at least three possible dates must be provided to create a schedule that works for everyone without conflicts. Due to the growth of the tour—which is expected to boast more than 5,000 events in 2021—a single date or historical timeframe cannot be guaranteed. Flexibility for players and fellow tournament directors is key. 
Please avoid dates that would be in mileage conflict with an event already on the Major, NT, Euro Tour, & DGPT Schedule. Also note that, new this year, DGPT Elite events have the same mileage restrictions as the National Tour events: 750 miles for an A-Tier.
The number of A-Tiers will be limited, with no more than about 100 tournaments in the United States being sanctioned at that level. Unfortunately, that means not all events requesting status will receive it—even those that have previously run as A-Tiers. 
Only select high-profile, successful multi-year B-Tiers will be considered for upgrading to A-Tier status in 2021. A-Tiers have a minimum Pro added cash requirement of $3,000 above Net Entry Fees, and an Amateur payout requirement of 110% of Net Entry Fees. Please see the current Tour Standards for more information.
If you have any questions, please contact PDGA Tour Manager Andrew "Big Dog" Sweeton or call 762.354.4403 Monday - Friday from 9 a.m.- 5 p.m. Eastern.